The Best Registered Dietitians in Alberta
by Lindsey McGregor, RD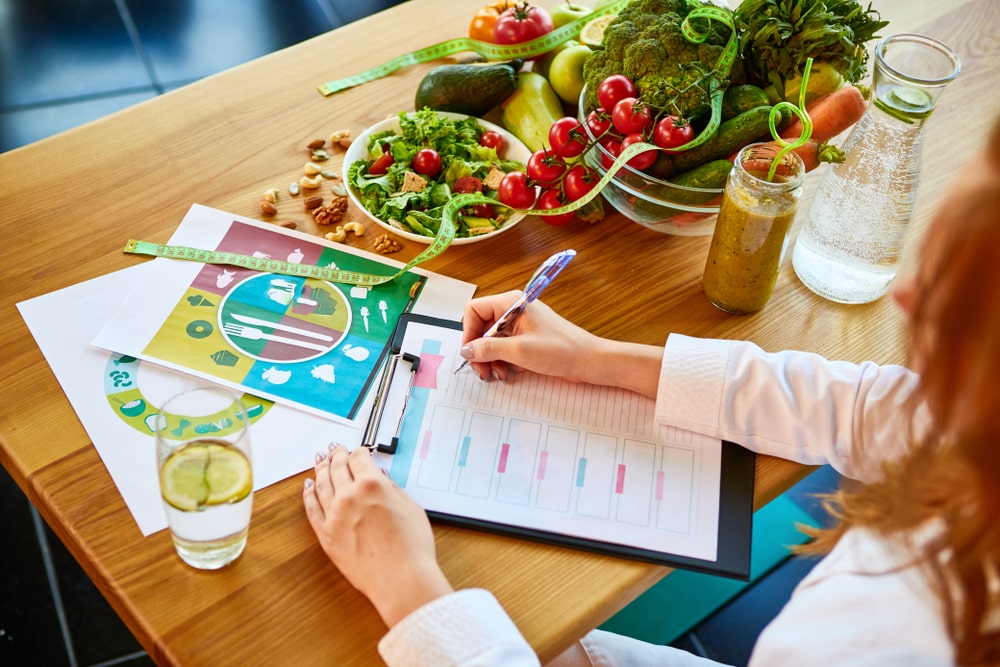 Alberta, a province known for its rodeos, breathtaking landscapes, and delicious culinary offerings, is also home to a group of exceptional Registered Dietitians. 
These passionate professionals are committed to supporting you every step of the way on your path to achieving optimal health and nutrition. With their expertise and guidance, you can embark on a transformative journey towards a healthier lifestyle, making the most of all that life has to offer.
Audrey Inouye, RD
Audrey is one of Canada's leading Irritable Bowel Syndrome (IBS) Dietitians, co-author of The 28-Day Plan for IBS Relief: 100 Low FODMAP Recipes to Soothe the Symptoms of IBS, and owner of IBS Nutrition a virtual IBS clinic.
She helps people who suffer with bloating, gas, abdominal pain, reflux, diarrhea and/or constipation.
Click here to connect with Audrey!
Audrey Tait, MSc RD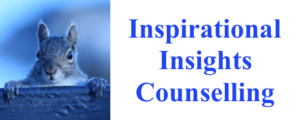 Struggling with eating disorders or disordered eating? Seeking help to maintain a healthy weight and overcome emotional challenges associated with food? 
Audrey Tait has training in Eating Disorders. As a psychotherapist/counsellor and dietitian she is able to deal with the food issues and the emotional reasons for eating. She is here to help you.
Get the support you need to reclaim control and find healing with Audrey.
Click here to connect with Audrey!
Autumn Dyck, RD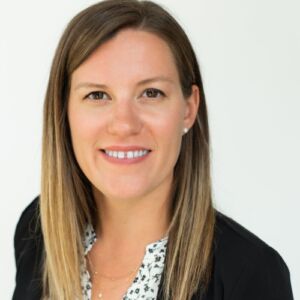 As the owner of RD Nutrition Inc, Autumn is a Registered Dietitian serving clients virtually in Alberta and Saskatchewan. Her personal experiences as a wife and mother of two have fueled her passion for nutrition and helping families overcome challenges.
At RD Nutrition Inc., Autumn's mission is to provide you with the guidance, support, and personalized plan you need to achieve nutritional success. Using evidence-based strategies and an inclusive approach to food, she focuses on family nutrition and address various aspects such as gut health, active lifestyles, food allergies, picky eating, and meal planning.
Click here to connect with Autumn!
Caroline Spurr, RD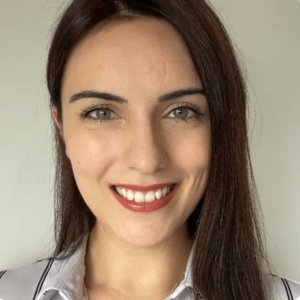 Caroline deeply understands the dangers of labeling foods as "good" or "bad," and strives to help her clients find balance. She assists busy adults in enjoying food without guilt and freeing up mental space to fully enjoy time with loved ones. 
She enjoys helping clients look inwards at their relationship with food, offering them new perspectives and go back to their roots of intuitive eating.
Caroline finds joy in helping clients examine their relationship with food and offering new perspectives in the areas of weight loss, PCOS, gut health, and repairing relationships with food using the Edge Nutrition Method.
Click here to connect with Caroline!
Carrie Mullin Innes, RD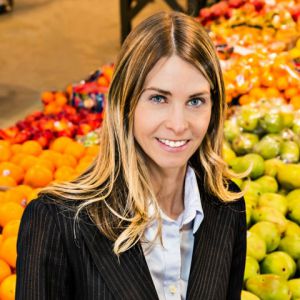 Carrie is a Registered Dietitian focusing in sports nutrition. With an IOC Diploma in Sports Nutrition and a Master's degree in nutrition, Carrie brings expertise to her role as a nutrition educator in a university setting.
Through her private practice, Score Nutrition, she assists clients in improving their eating habits to support their health, physical performance, and mental well-being. 
Carrie works with individuals of all ages and levels of competitiveness, addressing various goals such as sports performance enhancement, health improvement, eating disorder recovery, irritable bowel syndrome management, and heart health optimization. 
Click here to connect with Carrie!
Christie Peregrym, RD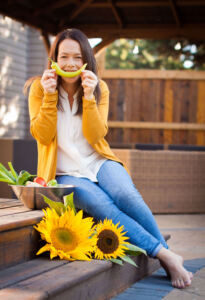 Christie Peregrym is a Registered Dietitian with over 20 years of clinical experience. 
Her expertise lies in pediatrics and picky eating, where she helps families rediscover the joy of mealtimes. Christie guides parents in understanding their child's cues and responding to them gently and effectively. With training in the SOS Approach to Feeding & Responsive Feeding Therapy, she incorporates child-directed play to help children explore and enjoy food. 
Christie believes that fostering a positive relationship with food from an early age sets the foundation for a lifelong healthy relationship.
Click here to connect with Christie!
Devon Guy, RD 
Devon Guy is a Registered Dietitian and Certified Diabetes Educator. With a passion for health and wellness, Devon experienced firsthand the pressures of the modeling industry and the sacrifices it can bring to one's health. 
Through her virtual practice, Devon works closely with clients and families, tailoring nutrition plans to their unique needs and addressing their food and lifestyle concerns. She takes an individualized and holistic approach, considering their daily lives, cultures, and beliefs. 
Click here to connect with Devon!
For the LOVE of FOOD Nutrition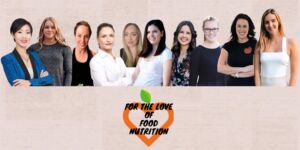 The For the LOVE of FOOD Nutrition team are a skilled team of Registered Dietitians providing support to individuals and families throughout Canada. 
As a team, they believe in meeting you where you are to help improve your overall health.
Click here to connect with For the LOVE of FOOD Nutrition
Health Stand Nutrition Dietitian Team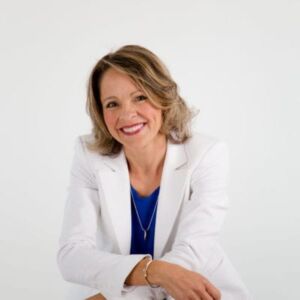 Since 2000, Health Stand Nutrition have been pioneers in the industry, offering practical, science-based, and sustainable solutions.
Health Stand Nutrition focuses on guilt-free and simplified approaches to optimal health. 
Their experienced Registered Dietitians offer personalized nutrition counseling in Calgary and globally. With a focus on food freedom, body positivity, and overcoming struggles with a poor relationship with food, they provide one-on-one programs tailored to your preferences and needs. 
Click here to connect with the Health Stand Nutrition Dietitian Team!
Hannah Deacon, RD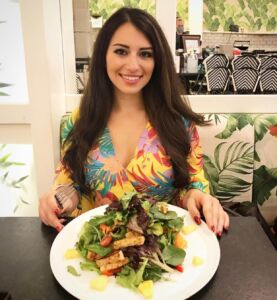 Hannah Deacon is a Registered Dietitian, Personal Trainer, author of "Wellness on a Plate," and a Craving Change Facilitator. With a background in cognitive-behavioral therapy and behavior change, she addresses emotional eating and support clients in achieving success. She is also a Certified Sports Dietitian, focusing on sports nutrition for athletes.
Her client-centered approach involves goal-setting and using motivational interviewing to empower clients by providing customized nutrition guidelines to help clients set realistic and achievable goals aligned with their aspirations.
Click here to connect with Hannah!
Jen Bennet, RD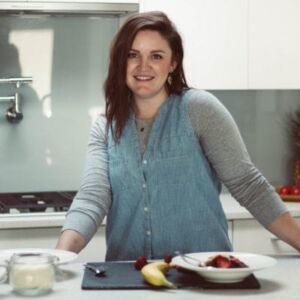 Jen, co-founder and co-owner of The Nutrition Room, is dedicated to combining intuitive eating with chronic disease prevention and management. 
With online nutrition support, Jen helps individuals and groups regain control of their health, address emotional eating patterns, and develop the necessary skills for transformative life changes. 
Jen focuses on various types of diabetes, chronic disease management, pregnancy nutrition (both prenatal and postnatal), as well as intuitive and mindful eating.
Click here to connect with Jen!
Joy Y. Kiddie, MSc RD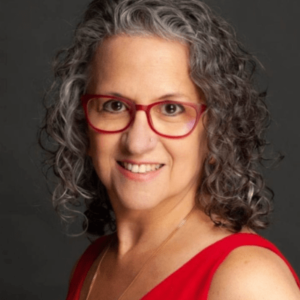 Joy Kiddie is a Registered Dietitian with over a decade of clinical practice in British Columbia along with 10 years of providing virtual services across Canada. 
Her passion is helping people restore their health and feel better, and believes that there is no one-size-fits-all meal pattern. She has years of experience addressing the nutritional challenges of weight management,  GERD, GI disorders, allergies/sensitivities, PCOS, and the ketogenic diet. 
Click here to connect with Joy!
Katie Keller, RD
Katie focuses in intuitive and mindful eating, diabetes, and heart health. She believes in keeping things simple and emphasizes that flavor and health can go hand in hand.
Working with Katie, you'll experience a relaxed environment where she provides easy-to-follow suggestions for your everyday life. She is passionate about educating clients on foods that enhance mental and physical well-being, promoting food freedom, body acceptance, and self-love.
Katie takes a compassionate and empathetic approach, collaborating with her clients to help them reach their goals. 
Click here to connect with Katie!
Kayla Evans, RD
Kayla is an online Registered Dietitian based in Calgary, Alberta. Her passion is helping people improve their overall health and well-being through nutrition and cultivating a healthier relationship with food, prioritizing a weight inclusive approach.
Having personally experienced gut health issues and being diagnosed with Celiac disease, Kayla became fascinated with the impact of food choices on well-being. 
At Unified Nutrition, she provides personalized online guidance to empower individuals on their health journey.
Click here to connect with Kayla!
Kelly Anne Erdman, RD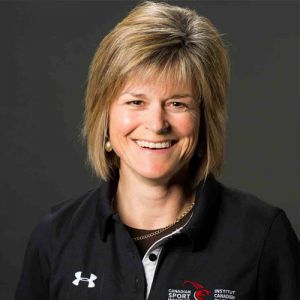 With a background in competitive sport, including multiple World Championships and Olympic cycling, Kelly brings firsthand experience to her work in sports nutrition. She has worked with Canadian national sports teams, including hockey, speed skating, and cycling, but her practice extends to individuals motivated to live a healthier lifestyle.
Kelly provides customized and practical nutrition advice to empower you to incorporate sustainable habits for optimal health, disease prevention, longevity, and performance. With hands-on tools and ongoing support, making "eating well" a mindset.
Click here to connect with Kelly!
Kelly Reinprecht, RD
Kelly is a Registered Dietitian with 14 years of experience in Alberta. She has a passion for helping people live their best lives. From basic nutrition needs to complex diets, Kelly can help!
She provides virtual counseling to simplify your nutrition journey and support your well-being. From basic nutrition to complex diets, Kelly offers practical guidance tailored to your needs. 
Focusing on family nutrition, including children, youth, and adults, she also assists seniors and individuals with disabilities including neurodivergence, developmental delay and mental health diagnosis.
Click here to connect with Kelly!
Kristen Hruschak, RD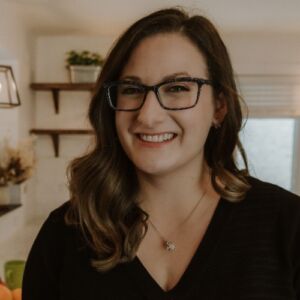 Kristen Hruschak has been a Registered Dietitian since 2015. She focuses in supporting caregivers with nutrition concerns related to aging, enabling their loved ones to remain at home longer.
With 8 years of experience in long-term care centres in the Edmonton area, Kristen has been an advocate for improved access to nutrition services for residents. Now, she is excited to extend her services to seniors in the community, providing in-home, in-office, and virtual assessments, as well as meal planning. 
Kristen's ultimate goal is to ensure you and your loved ones receive the nutrition necessary to maintain happiness, health, and strength for as long as possible.
Click here to connect with Kristen!
Kristyn Hall, MSc, RD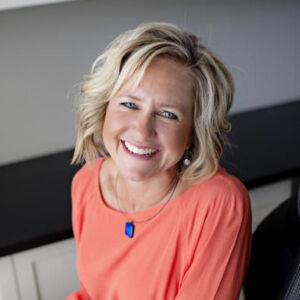 If you're struggling with food, change is possible. With personalized nutrition coaching, Kristyn helps midlife women overcome the struggle with food and diets, regain control of their health, and reclaim their lives.
Kristyn's focus is on a nourishing diet for every stage of life, particularly as we age. By understanding powerful ingredients that support health and taste delicious, she combines coaching, mindfulness practices, and culinary lessons to promote full-body wellness, including mental health.
Click here to connect with Kristyn!
Letisha Hodges, RD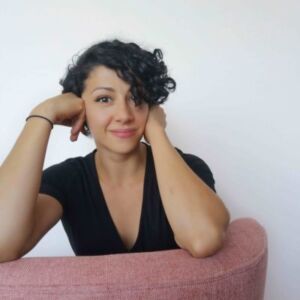 Letisha Hodges is a Registered Dietitian and former dieter. 
Letisha helps busy individuals reclaim their energy, wellness, and confidence through nourishing lifelong habits, focusing on PCOS, sustainable weight loss, gut health, and building healthy relationships with food. 
Join Lethisha to ditch dieting and achieve your weight loss or PCOS goals with nutrition programs that prioritize flexibility, simplicity, autonomy, and balance, tailored to your needs.
Click here to connect to Letisha!
Mandy Megan Conyers-Smith, RD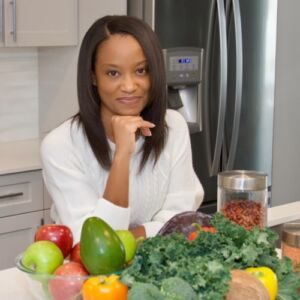 Mandy Megan is an experienced Registered Dietitian with over a decade of expertise in nutrition counselling, medical nutrition therapy, and chronic disease management.
Mandy Megan is a skilled nutrition counselor and program developer, focusing on empowering clients to make lasting lifestyle changes. With a focus on nutrition education and behavior change strategies, she helps achieve positive long-term health outcomes.
She has been a media spokesperson for Dietitians of Canada Nutrition Month campaigns for over 10 years and authored "Eating Healthy For Your Heart." Mandy's compassionate nature shines through as she supports clients, helping them feel their best, gain eating confidence, and optimize their health.
Click here to connect with Mandy Megan!
Megan McKenna, RD
As a Clinical Dietitian, Megan has worked extensively with diverse patients, gaining expertise in various areas including gastroenterology, women's health, nutrition in cancer, child health, autoimmune conditions, and general nutrition. 
Megan's objective is to offer high-quality nutritional care and guidance. She is here to support you throughout your nutritional journey and help you achieve your goals, whether it's managing an autoimmune disease, preparing for motherhood, addressing food intolerances, or fostering a healthier relationship with food.
Megan's aim is to actively listen, provide support, and offer accurate nutritional guidance to assist you along the way.
Click here to connect with Megan!
Megan Wallace, RD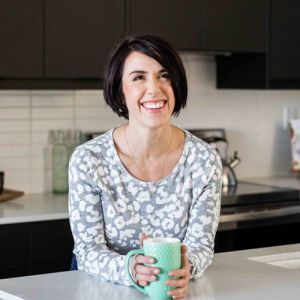 Megan is a Registered Dietitian working at Sprout Nutrition, a practice that focuses on pediatric nutrition, addressing picky eating, and eliminating mealtime stress. 
Sprout Nutrition understands that feeding a family can be daunting and draining, leaving parents searching for ways to navigate the challenges of getting their kids to eat. At Sprout, they provide nutrition and lifestyle-based solutions to help you confidently nourish your family while reducing stress.
In addition, Megan has expertise in Intuitive Eating, fostering a healthy relationship with food, and managing food allergies and intolerances.
Click here to connect with Megan!
Meredith Krayenhoff, RD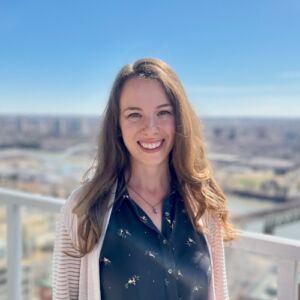 With extensive experience counseling clients for over a decade, Meredith brings a unique blend of passion, expertise, and practical knowledge. She guides clients towards achieving their nutrition and wellness goals while promoting a positive and enjoyable relationship with food, letting go of perfection.
Embracing a holistic understanding of the body as interconnected and unique, Meredith is passionate about working with individuals and families. She empowers them to develop sustainable and fulfilling relationships with food, while embracing a nutritious and healthy lifestyle.
Click here to connect with Meredith!
Nicole Bogner, RD
As a Dietitian, Nicole offers personalized support to help you manage medical conditions and improve your overall health. 
Whether you need guidance for a specific condition or want to enhance your nutrition goals, Nicole is here to assist you. 
With a focus on cardiometabolic conditions like diabetes, dyslipidemia, hypertension, and fatty liver, as well as women's health, she offers virtual nutrition counselling, in-person grocery store tours, and corporate wellness workshops. 
Click here to connect with Nicole!
Pierrette HongChi, RD
Pierrette is a virtual Registered Dietitian and health coach based in Edmonton, AB. With over 13 years of experience, she helps clients achieve their health goals through personalized nutrition strategies such as educating, promoting, and coaching clients on nutrition and food choices.
She focuses on weight loss/management, chronic disease prevention and treatment (such as obesity, diabetes, and cardiovascular health), and general healthy eating and meal planning. She takes a client-centered approach, tailoring solutions to fit each individual's unique needs and lifestyle.
Pierrette is passionate about empowering clients to make sustainable changes that have a positive impact on energy levels, mobility, mental health, and overall well-being. 
Click here to connect with Pierrette!
Sarah Higgins, RD
Sarah Higgins is a Calgary-based Registered Dietitian focusing on disordered eating and Eating Disorders. 
With 13 years of experience, she takes a weight-inclusive and trauma-informed approach to nutrition. Sarah supports clients with various eating challenges and believes in a fully integrated treatment approach. 
She values creating a safe space for clients and their families, supporting them at their own pace. Additionally, Sarah offers Christian support for those interested in incorporating it into their recovery journey.
Click here to connect with Sarah!
Sarah Howe McKenna, RD
Sarah Howe McKenna is a Registered Dietitian passionate about helping people improve their well-being. She embraces a weight-inclusive philosophy and have extensive experience in teaching intuitive eating. 
Having celiac disease herself, Sarah possesses in-depth knowledge of the gluten-free diet. Providing practical strategies to make gluten-free eating easier, more nutritious, and enjoyable. She is also well-versed in assisting individuals with the low FODMAP diet and other dietary approaches for digestive conditions such as Crohn's and colitis.
Click here to connect with Sarah!
Serena Benali, RD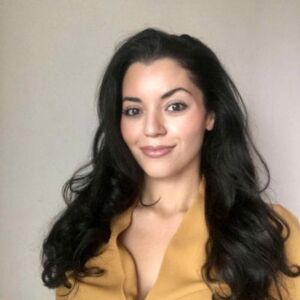 Serena Benali is dedicated to delivering exceptional care for clients' wellness and fostering a positive relationship with food.
With extensive experience, Serena empowers clients to achieve their health and wellness goals through a philosophy of balance and simplicity. She helps clients rediscover the pleasure of food and co-creates sustainable eating habits that nourish the body. 
Serena guides clients towards a healthier and fulfilling eating experience, supporting them in achieving their desired relationship with food and body.
Click here to connect with Serena!
Shee Lillejord, RD & Chelsea Verbeek, RD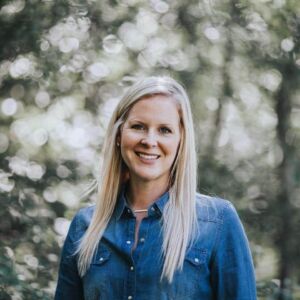 These Registered Dietitians witness the ongoing struggles of clients in their quest for proper nourishment. Their mission is to guide you in relearning how to eat and genuinely savor food once more. 
Say goodbye to diets, excessive exercise, and restrictions. Bid farewell to guilt associated with eating. They can assist you in adopting a balanced and mindful approach to eating that aligns with YOUR health goals. It's time to embrace a lifestyle where you live to eat, not eat to live.
Click here to connect with Shee Lillejord and Chelsea Verbeek!
Shannon Josey, RD
As a Registered Dietitian with 20+ years of experience, Shannon understands the complexities of our relationship with food and our bodies. Her aim is to help you heal that relationship and find joy in life that aligns with your values.
Shannon focuses on nutrition for mental health, including body image and trauma-related eating concerns, as well as emotional eating and binge eating. She recognizes that one-size-fits-all approaches to healthy eating don't work for everyone.
Click here to connect with Shannon!
Susan Tucker, RD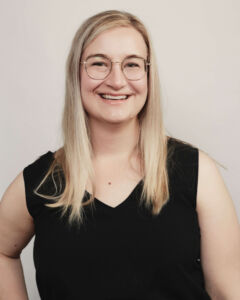 Looking for a knowledgeable and empathetic Registered Dietitian to manage your chronic conditions or assist with meal planning? Look no further!
With over a decade of clinical nutrition experience, Susan offers practical solutions for a healthier and fulfilling life. From diabetes, IBS, and Crohn's disease to cancer, MS, and kidney disease, Susan can guide you in your nutrition journey. She also provides advice on nutrition for older adults.
Click here to connect with Susan!
Tayler Wagner, RD
Taylor is a Women's Health Dietitian in Spruce Grove, Alberta who focuses on menstrual cycle, fertility, and prenatal/postpartum nutrition.
Through her own healing journey after long-term hormonal birth control use, Megan gained insights into how nutrition can balance hormones and support healing. This sparked her interest in fertility, preconception, pregnancy, and postpartum nutrition.
Taylor's mission is to help women optimize their health and menstrual cycles through nutrition during their reproductive years.
Click here to connect with Taylor!
To begin your search for a Registered Dietitian who aligns with your specific needs, look no further than this comprehensive list. We wish you the best of luck on your journey! For a broader selection of Dietitians in Alberta covering a diverse range of practice areas, please visit the Dietitian Directory page here to search by practice area and location.