The Best Mental Health Dietitians in Canada
by Lindsey McGregor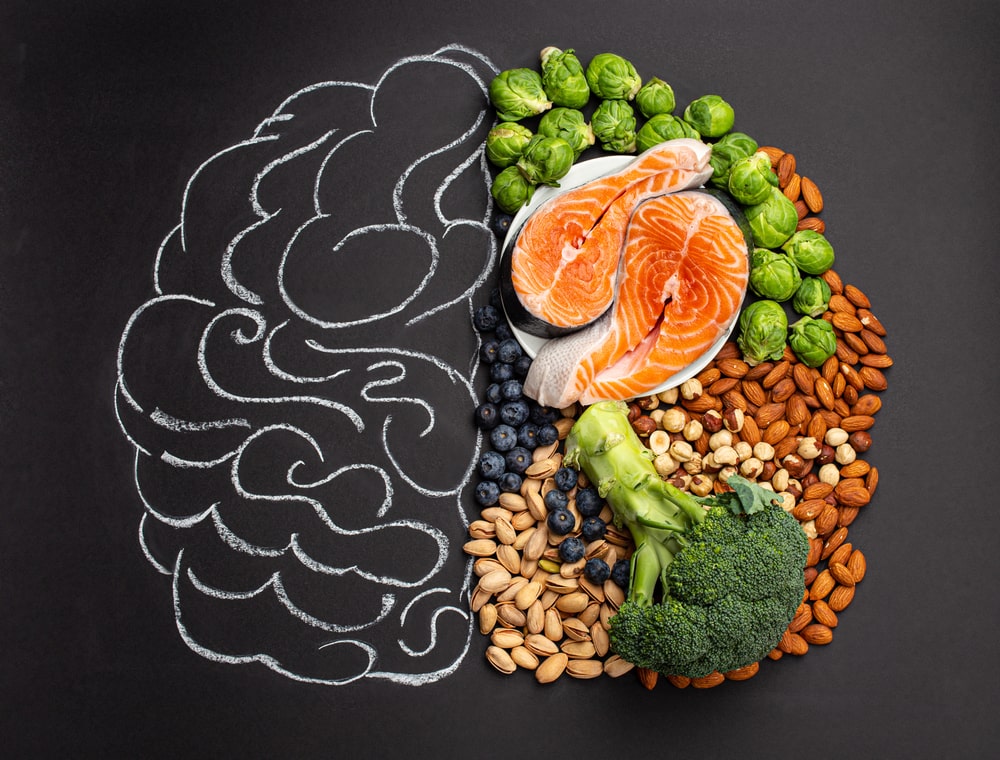 In recent years, mental health has been at the forefront of everyone's minds. Do you know that a Registered Dietitian can also help you with your mental wellbeing?
Now before you double-check what you have just read, it is important to know that while medical, and psychological therapy is very important for the treatment of your mental health, your physical health, AND nutrition status influence the mind as well.
Food plays a significant role in your mental health in a few different ways– Here is why adding a Mental Health Dietitian to your health care team matters.
How Dietitians Help Boost Your Mental Health in 5 Ways:
1. Help You Eat Dietary Patterns Scientifically Proven to Reduce Depression
In a 2017 study, there were two groups of participants with clinical depression, the control group received social support while the test group received guidance from a Mental Health Dietitian to implement the Mediterranean diet 
At the end of the 12-week trial, the test group had a significant remission rate (over 30%) with the Mediterranean diet compared to the control group (8%).
Hence, a Dietitian can help you incorporate diet patterns in a way that is personalized to you, they can consider your unique food philosophy and preferences to boost your mental wellbeing!
2. Help You Get the Right Micronutrients
Natural disasters can disrupt many things, one of which is our ability to obtain and prepare nutrient-rich foods. Hence, researchers did a study in 2013 on how micronutrients affected symptoms of PTSD in a major disaster like floods.
This study demonstrated that a wide range of micronutrients was more effective than just one in promoting emotional stability. Hence, this approach can be used to prevent mental health problems in the event of a natural disaster.
The use of micronutrients can be used to boost mood outside of stressful events. A Mental Health Dietitian can help guide you in choosing the right foods to get the most micronutrient bang for your buck.
3. Promote a healthy weight that is right for you
Diet culture is pervasive and is often built upon half-truths with a lens of restriction. This does not foster a healthy relationship with food and bodies and thus harms our mental health.
Mental health Dietitians help you rebuild and maintain a healthy relationship with food and your body. They are passionate about helping you find joy in meals without guilt. When we can look at food positively, we will naturally find a weight that feels good and energizing.
Contrary to popular belief, when you come to see a Mental Health Dietitian, they do not come with their "food police" goggles on. They are a SAFE place to discuss and explore your own journey with food.
4. Food and Mood
Have you ever felt "hangry?". That you are not yourself when you are hungry?
It is because our brain loves glucose, so we feel more balanced when we eat slowly digesting foods.
Mental Health Dietitians can help you learn to pay attention to your hunger and fullness cues to nourish your body. They can help you pinpoint an eating pattern that suits your lifestyle. More importantly, they guide you to identify any nutrient deficit to help boost your mental health!
5. A Mental Health Dietitian is part of the whole healthcare team
A Mental Health Dietitian is one part of the healthcare team and a very important one. Whether you're struggling with mental health issues or going through a stressful season of life. Our Mental Health Dietitians are there to support you and your goals.
Your food can affect your mood and your mood can affect your food choices. Mental Health Dietitians are uniquely skilled to help counsel you toward sustainable change in the long run.
Here are the Best 5 Mental Health Dietitians who can help support you through your diet to optimize your mood with food!
On to the Best Mental Health Dietitians
Calgary
Ruth Anne Crowle, Mental Health Dietitian and Owner of Compass Nutrition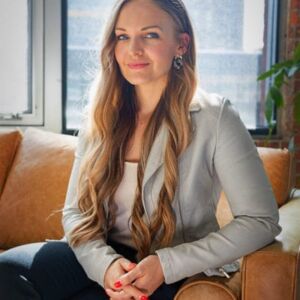 Ruth Anne has dedicated her practice to helping those struggling with their mental health. She works with her clients on anxiety, depression, sleep disturbances, and so much more.
Being a Mental Health Dietitian, she has an in-depth knowledge of how food can affect the brain and your overall mood. Hence, she also takes a comprehensive approach that tackles the root cause.
She identifies the nutritional gaps in her clients' current pattern of eating while also addressing their relationship to food. She wishes to make eating an enjoyable experience on the journey back to health.
In addition, Ruth Anne offers virtual services across Alberta and most of Canada to guide her clients while being in the comfort of their own homes.
If you're curious to learn more, book a free discovery call with her on her website and over on her Instagram!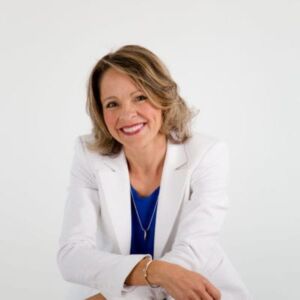 Health Stand Nutrition is a group of experienced Dietitians helping you love food and the body you live in. They aim at providing a supportive and inclusive environment to their clients during treatments. They are here to support your mind and body, your mental and physical wellbeing is their top priority. Not only will they give advice on what to eat they will also show their clients the system of how to do it. Essentially, they take the guesswork out of what to do to boost YOUR success.
More importantly, they believe that all food is good food. This means no forbidden foods or extreme eating plans that won't last. Together, they ensure you that every aspect of their practice is grounded in practicality, science and sustainability.
Also, they preach the idea of food freedom. That means working through the struggles with a poor relationship with food with their clients. They wish to teach their clients how to love the body they live in while restoring mental wellbeing and confidence.
If you're interested to find out more, you can find this amazing team through their Facebook, Instagram, and over on the Dietitians  Directory
Edmonton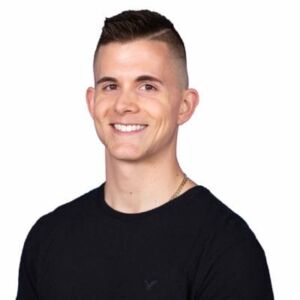 As a passionate Mental Health Dietitian, Brandon loves helping his clients understand the connection between their nutrition, and
physical and mental health. He wishes to educate his clients on how diets impact their mental well-being. Hence, he works closely with his clients on their diet patterns and food relationships.
Also, he works with people to help them understand what healthy eating is, as he believes healthy eating is crucial to gaining control in his clients' lives. He also adopts a supportive approach during his sessions to ensure that his clients are heard and secure to open up to him.
Moreover, Brandon supports clients who are athletes, vegetarians or vegans, individuals struggling with mental health issues and so many more beyond these 3 of those categories.
Furthermore, Brandon lets the client define their path and boundaries instead of him doing that for them.
For more behind the scenes of Brandon as an RD follow his Instagram, and learn more about what he does at Revive Wellness and My Viva.
Red Deer
Audrey Tait, RD, Counsellor, Owner of Inspirational Insights Counselling, Inc.
As a Mental Health Dietitian and trained counsellor, Audrey provides guidance for clients regarding their diet concerns and lifestyle.  As a trained counsellor, she listens to what her clients want and need. Also, she provides a supportive environment to her clients to make sure they are comfortable during the sessions.
Moreover, Audrey recognizes that popular diets may not necessarily be the right fit for her clients. So, by taking into account the individual needs of her clients, both mentally and physically, she can expertly guide her clients toward the eating pattern that may work best for them.
Furthermore, she works closely with her clients to reach their health goals. She believes that there is no one program or label that fits everyone. Hence, this means she will apply different strategies to different clients to help them thrive in their bodies and mind.
Also, she works in many aspects of nutrition and counselling like public speaking engagements and writing contributions.
More Help Available if You Are Battling Brain Injuries
As a brave survivor of multiple concussions, Krystal truly gets her clients' pain and struggles on their way to recovery. Hence, using her professional knowledge and personal experiences, she wishes to help her clients get back on their feet!
Also, she works closely with her clients on developing meal plans to boost their energy and focus so that they can embrace their lives again.  So, she helps other TBI survivors find a way of eating that helps them manage symptoms and lower stress.
Moreover, she helps her clients eat healthy without meal prep–Saving their precious brain energy for things they love. She is here to provide you with ALL about nutrition that's EASY on your brain. Together with Krystal, you will get the nutrition needed to exercise again, go back to work or school, and most importantly, do the things you want to do!
Check out Krystal's website for more support along your way to recovery!
Going Beyond with the Dietitian Directory
Nutrition is closely related to our mental and physical health, and a Mental Health Dietitian can take care of both the nourishment of your mind and body by giving you the right advice and bringing you on the right track. Check out more information on Dietitian Directory.
Want to find more information on Dietitians in your area? Check out the Dietitian Directory website.
Craving some more nutrition-related blog posts and to know more about our featured Dietitians? Check out our Instagram for more information!
Related readings: To learn more about the work of Dietitians and Nutritionists, check out the article Dietitian vs. Nutritionist – What's the Difference in Canada
Other articles that you may be interested in:
Top Calgary Dietitians to Follow on Instagram
Top Eating Disorders Dietitians in Canada
The Best Keto and Low-Carb Dietitians in Canada
About the Author and Contributor: This article is written by Lindsey McGregor, Owner of the Dietitian Directory. This article is contributed by Ruth Anne Crowle. This article is edited by Trinity Tang, a senior dietetics student studying at New York University.