The Best Keto and Low-Carb Dietitians in Canada
by Nichole Olivieri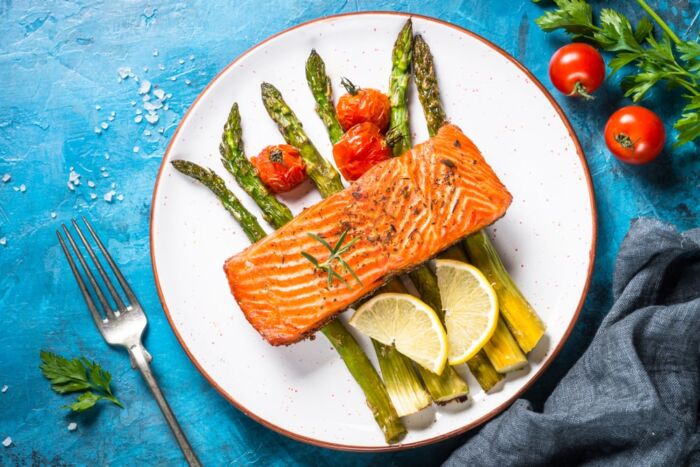 Are you interested in joining the bandwagon of the keto and low-carb diets? But do you know enough about it?
If you are shaking your head no, then perhaps you need help from a keto and low-carb Dietitian to guide you through the nuances.
Dietitians can help you learn more about the dietary approach and if it is the right approach for you for meeting your goals.
In order to properly nourish your body, it is important to understand your body's needs for fats, proteins, and carbohydrates, so that your relationship with food is sustainable.
If you're tired of all the confusing information and stereotypes about keto and low-carb diets, read on for the Best Keto and Low-Carb Dietitians across Canada.
On to the list of the Top Keto & Low Carb Dietitians
Alberta
Dayna Zarn, RD, Owner of Dayna Zarn Nutrition CoachingKeto and low-carb dietitian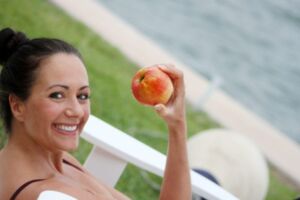 Dayna helps her clients reach their health, physique, and fitness goals without giving up their favourite foods. To help minimize clients' diet suffering, she supports them by providing easy methods to implement dietary approaches like keto and low-carb diets.
In addition, Dayna's nutrition philosophy focuses on self-empowerment, positive food relationships and mindful eating. All these contribute to sustainable lifestyle changes, such as switching to keto and low-carb diets and so much more. Also, she is passionate about cooking simple meals and loves helping her clients find enjoyable and practical meal options.
Also, as many individuals and patients may want to seek help from keto and low-carb Dietitians, she is here to guide her clients to do it safely and with loads of colourful antioxidant-rich vegetables, healthy fats, and lean proteins to ensure nutritional adequacy.  She wishes to empower her clients in feeling confident in what they eat, and how they feel!
Moreover, as the keto and low-carb diets are on the rise, Dayna wishes to give more support to her clients on this journey. Also, believing that improving health doesn't mean taking away the pleasures in life. Most importantly, she emphasizes finding the balance in daily routines and health!
Together with her clients, she focuses on behaviour change, prevention and management of chronic diseases, and weight loss. And most importantly,  helping clients tune their eating habits, so their changes can be sustainable. Be it keto and low-carb diets or therapeutic diets, she is there to help!
Book with Dayna on the Dietitian Directory
Jen Bennett, RD, CDE, Co-founder and co-owner of The Nutrition Room. Online Nutritionist, providing online Services and phone calls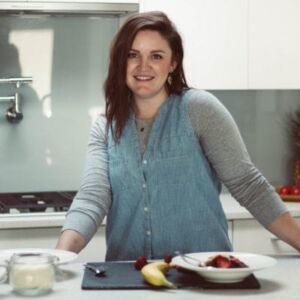 As a passionate Dietitian, Jen offers online nutrition support for people who want to take control of their health. Furthermore, Jen meets her clients where they are at and guides them towards the healthy life they've been wanting.
As many people are interested in keto and low-carb diets, Jen is passionate about helping her clients explore this pattern of eating, in a safe way. Also, she incorporates the latest research into her recommendations when working with clients as well as taking into account their personal life circumstances and overall health. She specializes in helping people stay healthy and reach their health goals while managing chronic diseases such as diabetes.
Building a positive food relationship is of utmost importance to Jen as well as offering a judgement-free, comfortable learning environment where clients feel supported. Together, you and Jen are a team!
Check out Jen's website on the NutriRoom and learn more about her on her Instagram and Facebook! Book an appointment with her on the Dietitian Directory!
Audrey Tait, RD, Counsellor, Owner of Inspirational Insights Counselling, Inc.
As a Dietitian and trained counsellor, Audrey provides guidance for clients regarding keto and low-carb diets.  As a trained counsellor she listens to what her clients want and need. Whether it is switching to the keto and low-carb diet, or taking up exercise habits, she is there for you!
While Audrey recognizes that the keto and low-carb diet choices may not be the right fit for all her clients, by taking into account the individual needs of her clients, she can expertly guide her clients towards the eating pattern that may work best for them.
Moreover, she works closely with her clients to reach their health goals. There is no one program or label that fits everyone, and the same goes for the keto and low-carb diet guidance that she provides. Hence, this means she will apply different strategies to different clients to help them thrive.
Also, she works in many aspects of nutrition and counselling like public speaking engagements and writing contributions. Learn more about her approach to the Keto diet in her article "What is the Keto Diet? And How Do I Know If A Ketogenic Plan Is Right For Me?"
Book with Audrey on the Dietitian Directory
More about Audrey's work :
What Is Emotional Eating or Binge Eating
British Columbia
Joy Y. Kiddie, MSc, RD (The Low-Carb Healthy Fat Dietitian) – licensed in Alberta, Saskatchewan, Manitoba, Ontario, Quebec, New Brunswick, Newfoundland, Nova Scotia
As a keto and low-carb Dietitian in the field, Joy designs individualized meal plans for those pursuing healthy eating or weight loss, as well as for those seeking to push chronic diseases such as type 2 diabetes, high blood pressure (hypertension) and high cholesterol into remission.
She takes many client-specific factors into consideration when customizing meal plans — medical history, medications, family history, etc. Additionally, she incorporates your food preference, dietary restrictions, and culture into account while developing a meal plan for you.
Moreover, as a keto and low-carb Dietitian, she helps people with glioblastoma and seizure disorder. While the keto and low-carb diets are not a cure — not for type 2 diabetes, epilepsy or cancer, they may assist with symptom control and improved quality of life, for some clients.
To simply put it, there is no one-sized-fits-all low-carb or ketogenic diet!
Going beyond with the Dietitian Directory:
Want to find more information on Dietitians in your area? Check out the Dietitian Directory website.
Craving for some more nutrition-related blog posts and know more about our featured Dietitians? Check out our Instagram for more information!
Related readings: To learn more about the work of Dietitians and Nutritionists, check out the article on Dietitian vs. Nutritionist – What's the Difference in Canada
About the author: Nichole Olivieri is a student at the University of Alberta currently studying to become a Dietitian. This article is edited by Trinity Tang, a senior dietetics student studying at the New York University.