Top Eating Disorders Dietitians in Canada
by Nichole Olivieri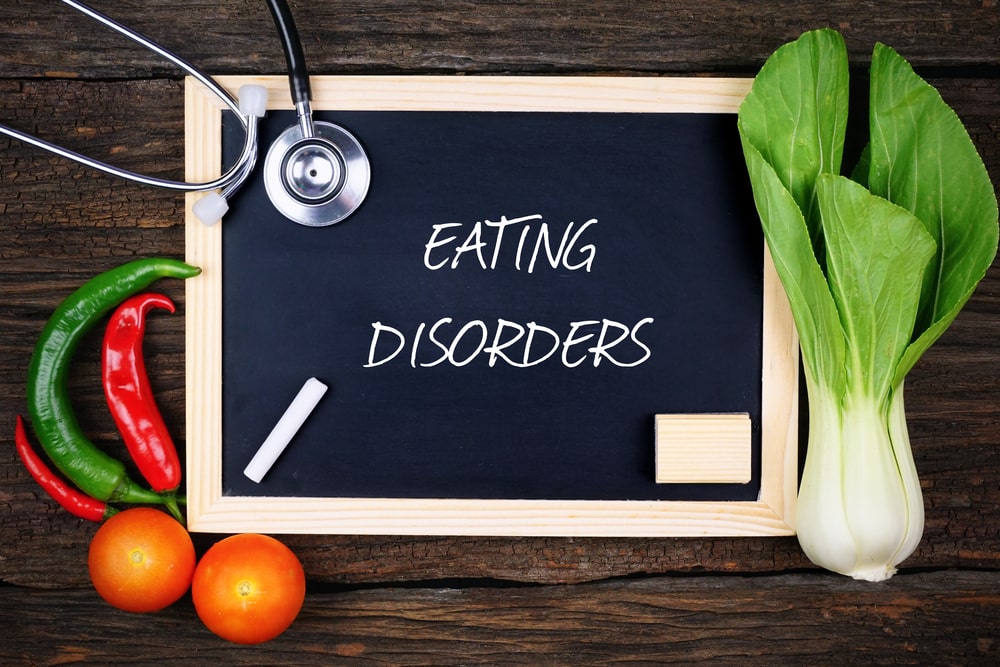 Do you feel you are always fighting with food, or do you view eating as the 'enemy'? Does your relationship with food leave you feeling exhausted rather than nourishing?
While awareness of eating disorders is growing, it is still a widely misunderstood illness. Those struggling with eating disorders and disordered eating often don't know where to begin on the journey to recovery and wellness.
Alarmingly, the Internet can provide misleading and inaccurate information, and perhaps more harmful than helpful. Eating disorders are serious, and you are deserving of help no matter what stage of the journey you are in – whether or not you believe you are 'sick enough to receive treatment.
Thus, reaching out to a trusted resource may help you begin to repair your relationship with food. A Registered Dietitian can be a warm and guiding hand to aid in your recovery by providing valuable, and factual information to reach your goals.
We have compiled a list of Canadian Dietitians who work with disordered eating that are ready to help you – whenever you are ready to seek it.
Top Eating Disorder Dietitians
Alberta
Also, her goal as a Dietitian is to give clients the strength and confidence to challenge the eating disorder head-on. Essentially, her favourite quote says it all,  "A comfort zone is a beautiful place, but nothing ever grows there."
Check out Lindsay's  Instagram for satisfying food photos and delicious recipes.
Bringing many years of experience in the field, Renee is a Registered Dietitian and Certified Intuitive Eating coach who provides support to her clients. Mainly, she helps folks to heal from chronic dieting and disordered eating. Also, she supports individuals who want to be free of dieting, feel comfortable in their bodies, and eat without feeling guilt or shame.
Moreover, she has training in creating a positive body image, Currently, she is taking eating disorders training for Dietitians to drill deep in the field.
Learn more about Renee and her work on Facebook, Instagram and here on the Dietitian Directory.
Selene Yan, BSc, RD, and Certified Intuitive Eating Counsellor, Dietitian at Embodied RD
Yan has over ten years of experience as a Dietitian. Specifically, she has a special interest in working with binge eating and body image concerns. Also, she has training in mindfulness, yoga, Acceptance and Commitment Therapy, and Embodied Recovery. In her work, she helps her clients tune inwards so they may better understand their bodies ' needs.
Moreover, Selene has a weight-inclusive and trauma-informed approach when working with clients. She guides people to eat while meeting nutrient needs and respecting body cues. Ultimately, her goals are to help people find a satisfying relationship with food and the body.
Want to learn more about Selene and her practices? You can find her on Facebook, and Instagram.
British Columbia
Emily is an acute care Dietitian. For the past three years, she is working in hospitals in British Columbia and Alberta. Emily's acute care experience provides her with unique insight into patient care, and the impact community nutrition has on health outcomes.
Also, Emily provides nutrition therapy and education for many clients. Ultimately, her goal is to help her clients live joyful and well-nourished lives.
In addition, the Nourish Collective is a group of weight-inclusive Dietitians, located in Kelowna and Edmonton. They have a shared passion –healing eating disorders and disordered eating. They empower their clients to connect with their inner wisdom and strength to create a full and joyful life.
Join Emily's anti-diet and weight-inclusive community on Instagram and Facebook.
Marilee Pumple, BSc, RD, Dietitian at Victoria Eating Disorder Program and Owner of Marilee Dietitian
As a Dietitian, Marilee supports clients to make peace with food. Also, she helps her clients to normalize all foods, reject diet culture and challenge food rules. Ultimately, the goal is to reduce stress around eating.
Moreover, she's passionate about providing nutrition education without rules. Also, she inspires clients to recognize and challenge their eating disorders or diet culture. In the end, her goal is to normalize all foods and bodies through a down-to-earth approach.
Primarily, she works with clients with eating disorders. With eating disorders clients, she provides nutrition counselling and education to support a healthy food relationship.  Collaboratively, she works with mental health and eating disorder services to provide care to clients in need.
More importantly, Marilee's personality is one of humour and empathy which works well when asking really difficult questions. Also, she strives to support a client to make changes. More importantly, she believes it's essential to meet clients where they are at on the scale of recovery. It is important to build confidence in her clients –by showing them that recovery is possible.
Check out Marilee's Instagram for satisfying food photos and delicious recipes.
Quebec
Annyck Besso, MSc, RD, Founder of Sööma and Registered Dietitian specializing in Eating Disorder Treatment and Sports Nutrition through HAES ® care.
She assists clients in exploring their physical and emotional experiences with food. In addition, she focuses on how this impacts their relationship with food and their desire to care for themselves.
Annyck looks beyond the client's eating disorder behaviours. Again, her goal is not to "treat the eating disorder", but instead, to build trust that her clients can care for themselves.
In the end, her goal is to understand her clients ' experiences and offer compassion and empathy. This is important in creating a safe space for the client. Together, they can explore how their stories and their challenges lead to the development of this disorder.
Check out the Sööma Instagram for some bilingual motivation to help you build trust in your relationship with food.
Saskatchewan
Willow Landen, RD and Certified Intuitive Eating Counsellor, Dietitian at Food to Fit Nutrition specializing in Emotional Eating and Intuitive Eating.
Focusing on eating disorders and Intuitive Eating, Laden believes in working WITH our bodies, not against them. So, she helps people to attain well-being, and develop self-care behaviours. Moreover, she works with her clients to help them heal from poor food and body relationships and eating disorders. More essentially, Willow is compassionate and understanding in helping her clients.
Furthermore, Willow reconnects her clients with their bodies so they can best take care of them. In other words, no willpower, discipline, or self-control is needed!
Discover more about Intuitive Eating by checking out Willow's Instagram page.
If you struggle with your relationship with food, a Dietitian is an expert resource that is available to help you unlock a world of solutions. To learn more about Canadian Dietitians in a wide variety of practice areas please check out the Dietitian Directory website.
Related readings: Dietitian vs. Nutritionist – What's the Difference in Canada
About the author: Nichole Olivieri is a student currently studying to become a Dietitian at the University of Alberta. This article is edited by Trinity Tang, a senior dietetics student studying at New York University.