Erica Golden, Dietitian – Founder of Nourished Mind Nutrition
by Erica Golden Dietitian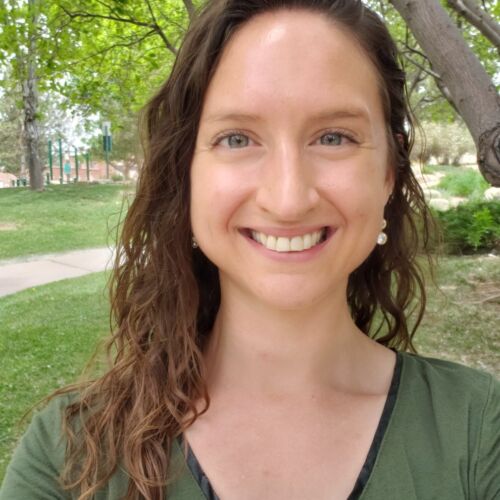 What's your business, and who are your customers?
I'm Erica Golden and I provide nutrition and lifestyle counseling to individuals with depression, anxiety, and gut-brain axis disorders like IBS. I also work with disordered eating and other complex mental health and gut health issues.
Explain your experience and how you use it to help clients? 
I have extensive training in integrative and functional nutrition, eating disorders, and gastrointestinal disease. I use my training to help people find the root cause of their mental health and gut health dysfunction and treat it holistically through healthful nutrition and lifestyle change, while supporting a positive, healing relationship with food and body.
What areas do you practice in?
I practice virtually and see clients in several states across the US, including Colorado, Arizona, Michigan, Virginia, and California.
Tell us about yourself?
I am a dietitian, but also a mama, a marathoner, a baker, a hiker, a vegetable enthusiast, a music-loving pianist and violinist. I recently wrote an extensive continuing education book for dietitians (Nutrition and Mental Health, available through Skelly Skills). I am passionate about mental, emotional, and brain health, and I believe that everyone should have access to high-quality, trauma-informed nutrition care.
What's your biggest accomplishment as a business owner?
Publishing a book! When I was a kid, I would have told you it would be a novel, not a CE book. But since then, I've fallen in love with research and with the ways that we can positively impact our mental health with our dietary and lifestyle choices. Writing that book (Nutrition and Mental Health: Integrative Approaches for Diet, Dysfunction, and the Gut-Brain Axis) was the culmination of so many things for me, the fulfillment of a dream, and the creation of the resource that I wish had existed when I first went into practice!
What's the hardest thing that comes with being a business owner?
Being self-employed means either working all the time, or rigidly structuring when you will work and when you won't. I've tried to opt for creating structure so that I'm not always answering my emails or picking up my phone. It is very challenging to tune these things out, but I also have an 8-month-old who is way too adorable not to spend time with.
What are the top 3 tips you'd give to anyone looking to start, run, and grow a business today?
Find what you are passionate about. I hate marketing, and selling myself always sounded horribly icky, so I never thought I would start a business. But once I realized my passion for this specific niche within the nutrition field, I realized I absolutely could do it because I wasn't "selling" anymore; I was sharing my passion. Talking about nutrition for mental health with anyone, anytime, got me excited!
Secondly, put yourself out there. Do things that make you uncomfortable. Speak at a conference, set up a virtual coffee date with people whose work is interesting and exciting to you, do a podcast interview. These are the things that help build your "brand" and get your work and your passion to more people.
Thirdly, don't be afraid to do things differently. If you sound just like everyone else, you won't ruffle any feathers, but you also won't make any waves. Stick to your principles, even when they're unpopular. Build bridges with non-traditional allies. Buck the system when the system doesn't fit you and your clients.
Book an appointment with Erica Golden Dietitian  Here
Learn more about Erica Golden Dietitian on her Website.
Keep up with Erica Golden Dietitian  on Instagram and Facebook.