Amy Hager Registered Dietitian & Nutritionist – Serving Clients in Colorado
by Lindsey McGregor, RD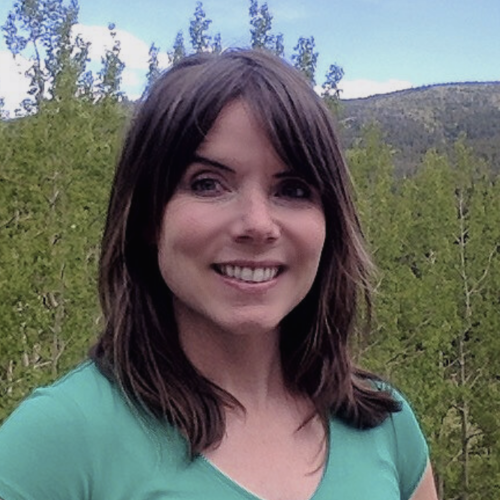 What's your business, and who are your customers?
I'm a dietitian and health accountability coach for folks who are trying to get back on track with their food and fitness goals. They may have been successful in the past but are having a hard time getting back to a solid routine. Most people know what they need to do, they just need to execute, and perhaps need more support and direction to make it happen the second time around.
Explain your experience and how you use it to help clients.
I'm trained and certified in health coaching , weight management and diabetes education. All of these are related to each other. I help people define their goals for wellness and help them develop an action plan, with weekly steps, to reach their goal .
What areas do you practice in?
Weight management, fitness, body composition and metabolism, blood sugar balance and heart health.
Tell us about yourself.
Although I went to school for nutrition and dietetics, I feel like being a dietitian is not my primary role. I've always felt drawn to being more creative and independent, so naturally that led to me becoming self employed. This allowed for more time to explore other interests, such as beekeeping, making jewelry and art and embarking on a huge dream with my husband to move to the mountains to build our home. I'm currently still carving out the dream of my life, and that includes navigating balance in all the areas that keep me busy. I enjoy doing art shows in the summer and fall months and working with nutrition clients in the winter and spring. Next summer, I'm excited to build a greenhouse to focus on growing and preserving more food at home.
What's your biggest accomplishment as a business owner?
I've started several businesses and enjoy seeing what comes from longevity. I've taken one business (as an artist) and completely went in a new direction this past year because I felt my old style didn't fit any more. The new direction was a huge success and has surpassed all of my previous sales and broke new sales records and continues to grow in popularity today.
What's the hardest thing that comes with being a business owner?
Being able to tolerate the ups and downs that come with uncertainty and irregularity (such as income & clients) is a must.
What are the top 3 tips you'd give to anyone looking to start, run, and grow a business today?
There's amazing resources already available in the area you're interested in- get resourceful and check them out to see what's possible

Get organized with tracking your data. Get a notebook or spreadsheet and keep tabs on what's working and what's not. Track what's working and what needs improvement

Get together with a likeminded group of entrepreneurs. Sometimes called a "mastermind" – it can be helpful to meet periodically to share ideas and increase accountability
Book an appointment with Amy Hager – Here
Learn more about Amy Hager at her Website – Here