Carrie Weitzel – Founder of Colorado Nutrition Counseling, Arvada Colorado
by Carrie Weitzel, Dietitian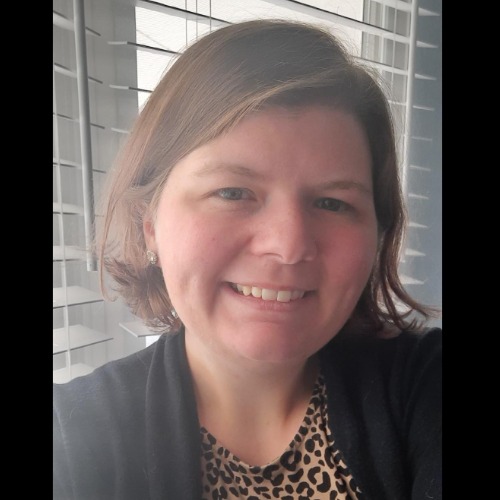 What is your business, and who are your customers?
My business is Colorado Nutrition Counseling. I help adults who are looking to lose weight, manage blood sugar, and improve their heart health through lifestyle changes so they can reduce their need for medication. I offer a 10-visit program called the MEDication Freedom Method.
Explain your experience and how you use it to help clients?
I've been a registered dietitian for over 10 years now and have practiced in many areas before starting my private practice. I started out at as a clinical dietitian in Indiana at a psychiatric hospital and then moved to inpatient care where I also taught cardiac rehab classes and worked in an outpatient diabetes clinic. Once I moved to Colorado in 2016, I decided to open my private practice.
When creating my private practice, I wanted to be sure I provided a comfortable and supportive environment where my patients didn't feel rushed to get all of their questions answered. My goal with each visit it to make sure my patients feel heard and we create realistic manageable goals.
What areas do you practice in?
I help adults who want to lose weight, manage blood sugar, and improve heart health with a goal of reducing the need for medication through lifestyle interventions.
Tell us about yourself?
I've always wanted to help people and I have a love for food. So naturally I was drawn to the world of nutrition and dietetics. I received my bachelor's degree at Southern Illinois University in Carbondale and completed my dietetic internship at Indiana University-Purdue University of Indianapolis.
My husband and I moved to Colorado in 2016 and currently reside in Arvada. In my spare time, you can find me typically playing Pokemon Go, reading fantasy books, and playing board games. I have one dog and 3 cats. You'll more than likely see a cat or two roaming around during our sessions.
What's your biggest accomplishment as a business owner?
My biggest accomplishment is that I've feel like I've finally mastered the world of insurance billing. It's not easy.
What's the hardest thing that comes with being a business owner?
The hardest thing about being a business owner is when I have to tell potential patients that I can't take Medicaid to cover their nutrition visits or that Medicare won't cover their diagnosis so they are required to may out of pocket. I believe everyone should have access to nutrition care as it impacts our health SO much. It's something I try to advocate where I can through the Academy of Nutrition & Dietetics (AND) so that we can expand access and coverage to everyone.
What are the top 3 tips you'd give to anyone looking to start, run, and grow a business today?
Invest in a business coach, be sure to find time for yourself, and celebrate each win (no matter how big or small).
What do you wish your clients knew when it comes to nutrition?
There is not a one-size-fits-all option out there when it comes to losing weight, managing blood sugar, and improving heart health. That's why my program is 1:1 (not a group program) so that I can tailor my recommendations to you and your needs.
I also believe that nothing is off the table when it comes to your favorite foods. If you restrict yourself from them, then that often results in indulging too much. I often help my patients work on portion control instead of avoiding food groups completely.
How can I find more information about your services?
You can reach me via phone at (720) 722-3438 or via email at cweitzel@coloradonutritioncounseling.com
Additionally, if you would like to schedule a free 30-minute video call to discuss my services further, you can do so at this link: https://calendly.com/conutritioncounseling/discoverycall
Book an appointment with Carrie Here
Follow Carrie on Instagram and Facebook 
Learn more about Carrie at her Website.