Business Story: Vanessa Langille, Registered Dietitian
by Dawid Furman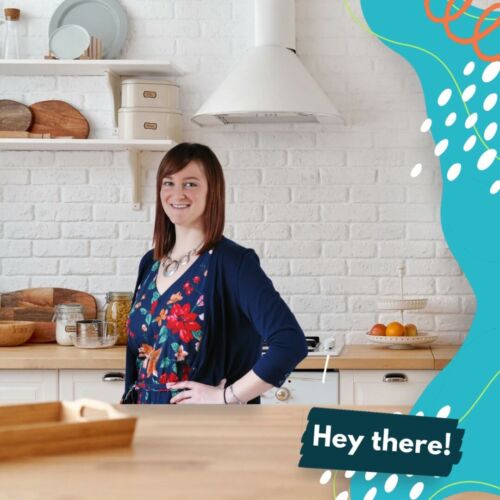 What's your business and who are your customers?
I am a mental health dietitian who primarily works with people who experience anxiety and/or depression. I help clients reduce stress and overwhelm associated with food and eating while helping to improve their energy, mood, and overall mental well-being.
Explain your experience and how you use it to help clients.  
I have experienced anxiety and depression on and off since I was a young child. Depression and anxiety create unique challenges that influence your eating habits and overall relationship with food. I help clients navigate those unique challenges to make eating easier. I believe it's important to find an eating pattern that not only supports one's mental health but is simplistic and enjoyable.
What areas do you practice in?
Emotional Eating, Mental Health, Mindful Eating, Weight-Inclusive.
Tell us about yourself. For example, what first got you started working on your business, and what motivates you each day to do what you do?
I started my private practice randomly. I was laid off during the pandemic and decided I would try out the entrepreneurship route to see if I liked it. I enjoy being my boss so I'm still going! I love helping a client realize that healthy eating doesn't have to be as complicated as it is made out to be in the media.
What's your biggest accomplishment as a business owner?
Being brave enough to start my own business in the first place. There is comfort in having an employer, and as a business owner, there is no shortage of challenges to navigate. I'm proud of myself for continuing when things get hard.
What's one of the hardest things that comes with being a business owner?
Time management and creating work-life balance. There will always be lots of things you could be doing, it can become very overwhelming.
What are the top tips you'd give to anyone looking to start, run and grow a business today?
Focus on creating sustainable processes and systems that you can grow with. Will your current billing, accounting, general admin, marketing processes, etc be able to work as intended when your client load doubles? It is much harder and time-consuming to re-work processes down the line.
Company name: Langille Nutrition
Location: Fredericton/Oromocto Area, New Brunswick, Canada
Find your Dietitian on Dietitian Directory.  Are you a Dietitian, would you like a biography on Dietitian Directory, please contact us. Interested in keeping up with Dietitians across North America, please follow us on instagram.