Business Story: Teresa Maiorano, Registered Dietitian
by Dawid Furman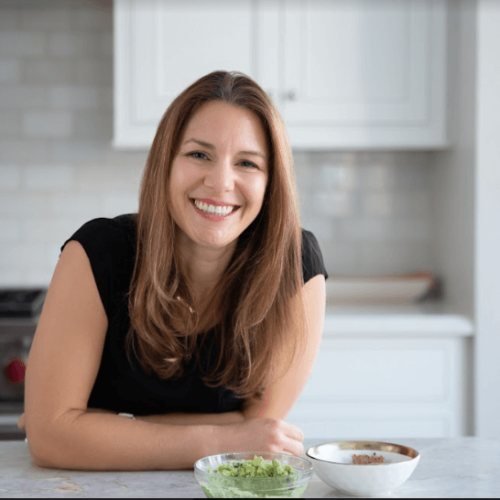 What's your business and who are your customers?
I am a Registered Dietitian and I run Live and Love Nutrition which focuses on helping women, men and couples have babies. I use nutrition, supplements, lifestyle interventions, and evidence-based science to help increase your chances of success!  
Explain your experience and how you use it to help clients.  
I have worked for over 10 years in the field of dietetics, helping many people reach their goals. Each person and couple are unique, and each plan is personalized to align with your food and lifestyle identity, while at the same time, modifying it so you can reach your goal. Easy to follow and simple changes can make all the difference!
What areas do you practice in?
Fertility, Allergies and Intolerance, Diabetes and Blood Sugar Concerns, Digestive Health, Emotional Eating, Heart Health, Intuitive Eating, Mindful Eating, Older Adult Nutrition, Oncology, PCOS, Pediatrics, Pregnancy and Breastfeeding, Services for RD's, Sports Nutrition, Vegan and Vegetarian, Weight Loss, Weight-Inclusive, Other.
Tell us about yourself. For example, what first got you started working on your business, and what motivates you each day to do what you do?
I first got started in fertility when I was asked by a friend and Obstetrician to help them in their fertility clinic with some of their patients. After my first meeting, I was so elated by providing help and assistance to a struggling couple that I knew this is what I wanted to do! And then, after my first "We are Pregnant!" meeting, I have never looked back! 
What's your biggest accomplishment as a business owner?
As a business owner, I am still striving to meet my goals. It has been a long learning curve concerning technology, sales and marketing, accounting, and communications. Each day, I am learning something new and each day, I feel I have accomplished something new!  
What's one of the hardest things that comes with being a business owner?
One of the hardest things that come with being a business owner, and something I continue to have to manage, is the guilt I feel when I am not working on my business. I underestimated this feeling. I work hard every day and yet, there are many things on my TTD list that do not get done. There is guilt for me, as a mother, friend, and wife, to work too many hours on my business and there is guilt for me, as a business owner and healthcare provider, to spend many hours away from my work! And so, the circle goes!
What are the top 3 tips you'd give to anyone looking to start, run and grow a business today?
Tip 1: Build a business plan.
Tip 2: Pick a niche and become an expert in it.
Tip 3: Be true to yourself.
Company name: Live and Love Nutrition
Location: Toronto, Ontario, Canada
Find your Dietitian on Dietitian Directory.  Are you a Dietitian, would you like a biography on Dietitian Directory, please contact us. Interested in keeping up with Dietitians across North America, please follow us on instagram.