Business Story: Rachel Hilts, Registered Dietitian
by Lindsey McGregor, RD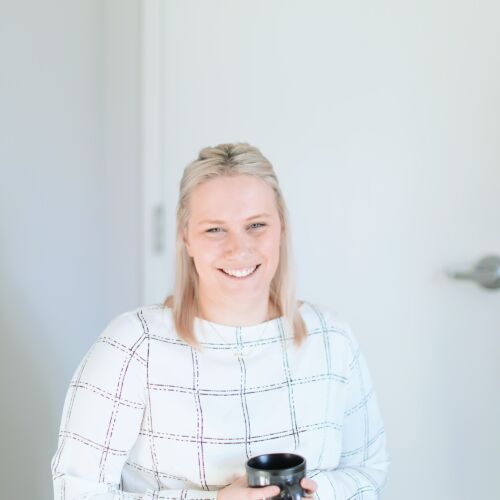 I am a Registered Dietitian based in Halifax, NS. I am passionate about helping my clients have a healthy relationship with food and their body, while building sustainable habits to achieve their health goals. I've combined my passion for prenatal nutrition and women's health with additional training in eating disorders and intuitive eating. 
My goal is to support people with their goals of balancing hormones, improving fertility, increasing energy, or supporting a healthy pregnancy, all while providing a safe and nonjudgemental space, without any food shame or guilt. "
Explain your experience as a Registered Dietitian and how you use it to help clients.
"I completed my dietetics degree at Mount Saint Vincent University in Halifax, NS.  Through my education I realized the huge impact that food and nutrition can have to improve our health and change our lives, especially when we make stages at the preconception or pregnancy stage. 
Since completing my degree, I have taken additional coursework in breastfeeding management, pregnancy, fertility, and eating disorders. I practice from a weight-neutral approach, and focus on intuitive and mindful eating practices. "
Explain what sets you apart as a Registered Dietitian.
"Weight stigma and shame in fertility and hormone health settings is a major issue. 
Working with a background in eating disorders and intuitive eating, I help promote simple nutrition tools to optimize fertility, pregnancy, and women's health, while also improving relationships with food and body image. "
Practice Areas:  
Emotional Eating, Intuitive Eating, Mindful Eating, PCOS, Pregnanacy & Breastfeeding, Weight-Inclusive
Find your Dietitian on Dietitian Directory.  Are you a Dietitian, would you like a biography on Dietitian Directory, please contact us. Interested in keeping up with Dietitians across North America, please follow us on instagram.