Business Story: Nicole Otto, Registered Dietitian
by Dawid Furman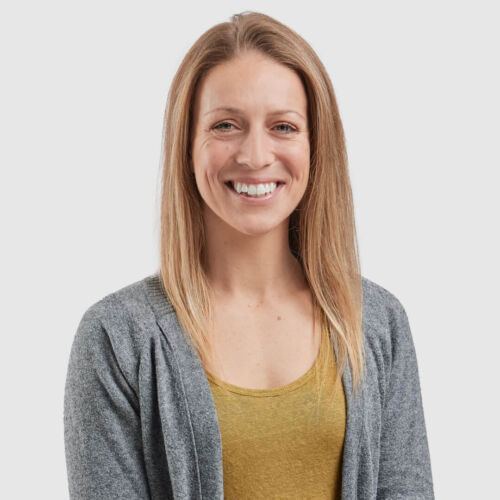 What's your business and who are your customers?
I am a Registered Dietitian and I run Nicky Otto Dietetics which is a business that offers virtual nutritional counseling to help individuals improve their relationship with food and the body. It offers services to adults (18+) who struggle with eating disorders, disordered eating, chronic dieting, or eating difficulties looking to improve their relationship with food, eat more intuitively and stop obsessing over food.
Explain your experience and how you use it to help clients.  
I have been a registered dietitian since 2013 and have always worked to support individuals with eating disorders and disordered eating. I worked in a publicly funded eating disorders project for seven years before moving into private practice to offer more support to individuals along the continuum of disordered eating with virtually no wait time. I take a non-diet and weight-neutral approach to normalizing eating and improving health behaviors. I valued my time in public healthcare alongside an extremely skilled, multi-disciplinary team and have been able to grow and expand as an RD in private practice.
What areas do you practice in?
Emotional Eating, Intuitive Eating, Weight Inclusive, Mental Health, Eating Disorders, Mindful Eating.
Tell us about yourself. For example, what first got you started working on your business, and what motivates you each day to do what you do?
I have always had a love of nutrition, health, and wellness and where this intersects with someone's mental, physical, and holistic health. Eating is something we need to do each day, multiple times per day, and to be able to untangle this, simplify it and improve one's relationship with it is why I do the work I do. Let's zoom out, let's be curious and let's connect mind and body to be the best versions of ourselves. Life is complicated at times; eating does not need to be. Let's free up space for joy. I love being able to share the big and little wins with clients, see the 'get it moments and help people navigate their relationship with food to find more peace.
What's your biggest accomplishment as a business owner?
Helping individuals with their eating difficulties at their own pace and with fewer barriers to care.
What's one of the hardest things that comes with being a business owner?
Valuing worth and protecting work-life balance.
What are the top 3 tips you'd give to anyone looking to start, run and grow a business today?
Take the risk.

Stick it out. 

Plan your time.
Is there anything else you'd like to share?
If you are having doubts about your eating, don't wait until you feel sick enough to get the care and support you deserve!
Company name: Nicky Otto Dietetics
Location: Halifax, Nova Scotia, Canada
Find your Dietitian on Dietitian Directory.  Are you a Dietitian, would you like a biography on Dietitian Directory, please contact us. Interested in keeping up with Dietitians across North America, please follow us on instagram.