Business Story: Lindsay Martens, Registered Dietitian
by Dawid Furman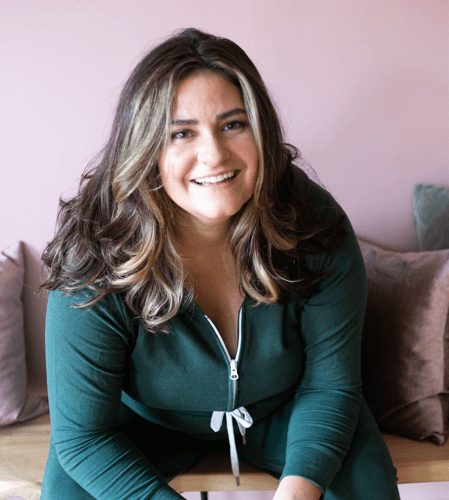 What's your business and who are your customers?
I'm a Registered Dietitian and I run Proactive Health Nutrition.  My business provides women the tools and support they need to break up with diet culture. It empowers you to understand your body, find your identity outside of your weight, be confident in your food choices and find what feeds you. I also use a combination of intuitive eating, mindful eating, and body image coaching in my FED Mamas program to help mamas end generational diet culture by helping them heal their relationship with food and their bodies so they can have the tools to role model for their kids. I offer Nutrigenomix as an add-on to really identify your own individualized guide to gentle nutrition.
Explain your experience and how you use it to help clients.  
I've been a dietitian for 10 years and have worked in a lot of different areas. One thing I've noticed is how many people have a strained relationship with food. The amount of guilt and stress around what to eat or what to feed your kids does not seem to be decreasing and that added mental and emotional load is not great for your overall health. I've done the whole meal plan situation and while clients love it at first it rarely lasts long and, in my experience, still leads to them feeling like they've disappointed the person who made the plan if they can't follow it perfectly every day. People also know a lot about nutrition, there's so much information out there and I've found the struggle isn't actually so much with what to do but how to do it. So I'm offering a different path.
What areas do you practice in?
Diabetes and Blood Sugar Concerns, Kidney Disease, Older Adult Nutrition, Pediatrics, Weight Loss.
Tell us about yourself. For example, what first got you started working on your business, and what motivates you each day to do what you do?
I started my business when my twins were almost 2 years old, with the intention to take it up a notch when they started school. I wanted something that helped me feel connected to my passion for helping people with their eating and healthy behaviors while being flexible enough to let me stay home with my kids. I also was really excited to be my own boss and have more accountability and freedom to be able to make changes as they needed to happen. My husband and I were talking about the healthcare system and how reactive it is, and in this conversation we dreamt up the name of proactive health nutrition. The current motivation for me each day is helping to share and educate other women that they don't have to have such an angry, hateful relationship with food and their bodies, and this isn't something we need to pass down to the next generation.
What's your biggest accomplishment as a business owner?
Doing it! This isn't an easy gig, the learning curve is ridiculously steep, and you have to know a lot of things or be able to hire out. Every day that I show up for my business and my dreams I am so proud of myself.
What's one of the hardest things that comes with being a business owner?
Juggling a lot of different things and being intentional with my time.
What are the top 3 tips you'd give to anyone looking to start, run and grow a business today?
Be patient with yourself, there's a good chance you'll encounter something you've never done before in your business and that's ok. 

Niche down – I know everyone says it but it gives you so much clarity in your own brand messaging

It's important to show up and follow your plan but it doesn't have to be perfect.
Is there anything else you'd like to share?
This is something I continuously work on and I think we can all use the reminder: don't spend too much time comparing yourself to others, enjoy the entrepreneurial journey.
Company name: Proactive Health Nutrition
Location: Winnipeg, Manitoba, Canada
Find your Dietitian on Dietitian Directory.  Are you a Dietitian, would you like a biography on Dietitian Directory, please contact us. Interested in keeping up with Dietitians across North America, please follow us on instagram.