Business story: Jennifer House, Registered Dietitian
by Dawid Furman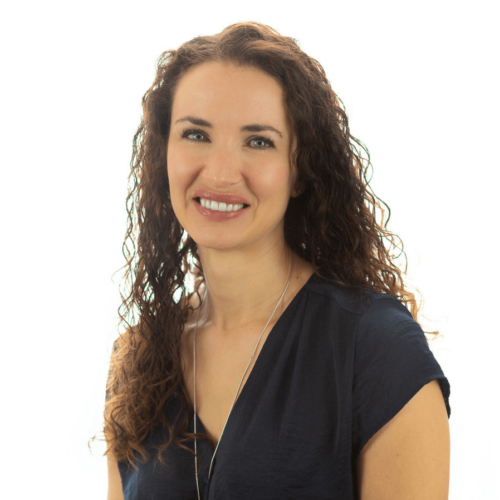 What's your business and who are your customers?
I run First-Step Nutrition, I work with busy families, struggling with feeding (e.g., with picky eaters) providing assistance with services such as starting solids and meal planning. I also assist healthcare professionals working with picky eaters.
Explain your experience and how you use it to help clients.  
After graduating I worked at children's hospital and at a clinic for healthy babies. I realized when working in these areas that there was not a lot of nutrition support for pregnant women or families in our city. Also, I didn't especially enjoy the regular 9-5 schedule and having a boss! 
After having my first son 15 years ago, I decided I wanted a flexible schedule and creativity to run my own business. I was able to transfer my past work experience at the children's hospital and current life experience of having a baby, to start First Step Nutrition.
Tell us about yourself. For example, what first got you started working on your business, and what motivates you each day to do what you do?
My main focus now is working with parents as well as health professionals to help them manage picky eaters. So many family dinners are full of stress and tears. When really, the table is the best place for a family to connect every day and should be a nice experience for everyone!
I am trying to take the fight away from family dinners when picky eaters are present. And to help children (and families) create a healthy relationship with food, which will last them a lifetime.
What areas do you practice in?
Allergies and Intolerance, Diabetes and Blood Sugar Concerns, Eating Disorders & Disordered Eating, Emotional Eating, Heart Health, Intuitive Eating, Mindful Eating, PCOS, Vegan and Vegetarian, Weight Loss, Weight-Inclusive.
What's your biggest accomplishment as a business owner?
I'm proud to be the author of "The Parents' Guide to Baby-led Weaning" and "Baby food in an Instant Pot".
I'm also proud of the "International Picky Eating Network for Healthcare Professionals" that I run with a fellow dietitian. We have over 120 members in 7 countries, and it's been so fun to train healthcare professionals!
What's one of the hardest things that comes with being a business owner?
Challenges for dietitians in general include misinformation about what a dietitian is, and nutrition in general. 
With so much flexibility and lots of creative ideas, it's hard to decide what direction to take! And to stay focused on one idea at a time.
What are the top 3 tips you'd give to anyone looking to start, run and grow a business today?
Be persistent and believe in yourself, even when nobody else does.

Don't try and figure everything out yourself. Hire out tasks like website building!

Find a coach early on, who can help you create a marketing plan and outline your services.
Company name: First Step Nutrition
Location: Calgary, AB, Canada
Find your Dietitian on Dietitian Directory.  Are you a Dietitian, would you like a biography on Dietitian Directory, please contact us. Interested in keeping up with Dietitians across North America, please follow us on instagram.