Business Story: Helen Tieu, Registered Dietitian  
by Dawid Furman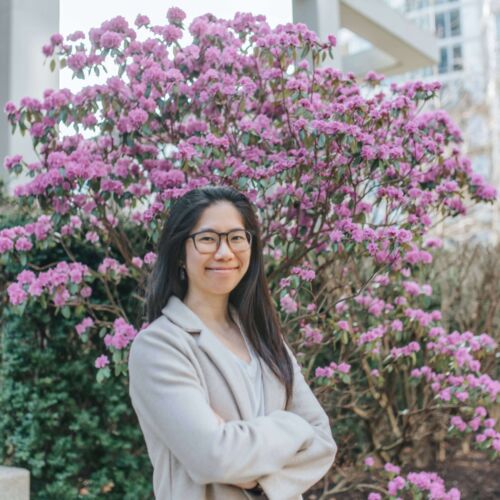 What's your business and who are your customers?
I'm a Registered Dietitian and I run Diet Redefined, I focus on helping busy professionals to lose weight for good while improving their health and relationship with food – without restrictions or traditional dieting.
Explain your experience and how you use it to help clients.  
My main program currently involves 3 phases to help clients lose weight – and keep it off:
Renew: Ditch the diet mentality, set goals, and establish a baseline of current habits.
Transform: Make systematic, step-by-step changes to your diet.
Sustain: Develop an action plan and learn how to prevent relapse and sustain healthier habits in the long run.
 Clients get:
 Weekly or biweekly 1:1 calls 

 Weekly accountability check-ins

 Unlimited access to me via text or email

 Custom meal plan or recipe book

 Food diary feedback

 Reviewing client progress to make sure they are on the right track

 Bonus PDF guides on topics such as emotional eating and cravings.
Really, my job is to do everything I can within my power to help clients to reach their goals! I do believe having that 1:1 touchpoint along with accountability is important, hence it's a big component of my offering.
What areas do you practice in?
Weight-Inclusive, diabetes, weight-loss, intuitive eating and mindful eating.
Tell us about yourself. For example, what first got you started working on your business, and what motivates you each day to do what you do?
I got started in my business because I knew there was more I could do to positively impact others, on a larger scale, compared to working at a job for someone else. Not to mention the financial freedom, time freedom, flexibility, and passion that a business can offer which is the goal in the long run. What motivates me to do what I do every day, to get out of my comfort zone and execute, in a shift in mindset to see helping others who are in need as my moral obligation and duty. Because I know it is something I have the ability to assist with, and what else are we here on earth to do?
What's your biggest accomplishment as a business owner?
As of the time of this writing, I recently opened my business, so there are not many tangible accomplishments I can speak of. Personally, I would say that doing all of the tasks that come with starting a business, such as putting myself out there, hopping on sales calls, messaging others, mentally deciding to go all in, and investing in programs/mentorship to help fast track my progress, are some of my personal accomplishments so far as they were definitely outside of my comfort zone. I also see the process of becoming a successful business owner as a part of my personal development journey.
What's one of the hardest things that comes with being a business owner?
For me, it's marketing to get my product or service out there. We weren't taught marketing in school as a dietitian, and it was definitely outside of my comfort zone with putting myself out there, social media marketing, sales calls, etc. Other areas would be time management (especially if you still work at a job) and simply the process of growing as an individual, as I believe that your business grows as quickly as you do as a business owner.
What are the top 3 tips you'd give to anyone looking to start, run and grow a business today?
1. Get started now. I made this mistake myself and delayed starting my business for over a year from the time when I knew it was what I wanted and needed to do. Once I finally started, I wish I had started way back – before I felt ready or confident – because I would be so much further in my business and in my growth as an individual if I did. Speed is king!
2. Invest in a business coach or program. Someone who has done what you want to do and has the results to show for it. I did this a month into opening my business because I did not know what I was doing, and I knew I needed help. It's been a game-changer. We weren't taught how to start a business in dietitian school, and just like any other area of life (such as weight loss!), having a coach can fast track your progress, compared to trying to go about it alone via free information online. It may work eventually but it may also cost you 1, 2, maybe 5 years – time that you could have already had what you wanted and be working on greater and better things! I can't wait to invest in other coaches and programs in the future because of their immense value – remember that it's a short-term investment that pays off in the long run.
3. Be an action taker. Take action now and take action quickly – before you have a chance to think too much or dwell on it, and before fear takes over. This is something I struggled with immensely, with paralysis analysis and simply fear of the unknown, and it's something I'm still working on but it's definitely a muscle that gets stronger with each repetition.
Is there anything else you'd like to share?
Please feel free to contact me if you have any questions! I'd be happy to connect 🙂
Company name: Diet Redefined
Location: Vancouver, British Columbia, Canada
Find your Dietitian on Dietitian Directory.  Are you a Dietitian, would you like a biography on Dietitian Directory, please contact us. Interested in keeping up with Dietitians across North America, please follow us on instagram.