Business Story: Hannah Deacon, Registered Dietitian
by Dawid Furman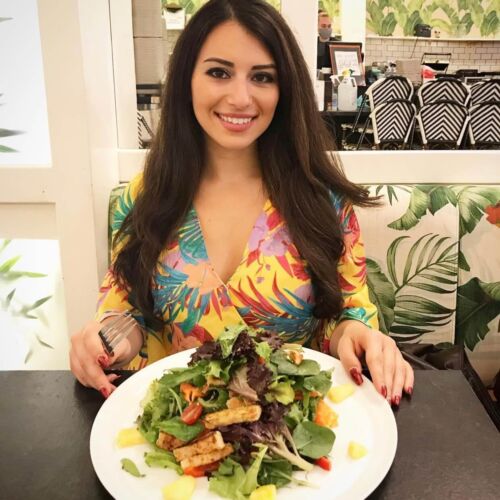 What's your business and who are your customers?
I am a Registered Dietitian who helps clients lose weight, develop a healthy relationship with food and feel empowered! I also work with recreational athletes in sports nutrition.
Explain your experience and how you use it to help clients.  
My name is Hannah Deacon and I am a Registered Dietitian (RD), Personal Trainer (CPT), author of my cookbook "Wellness on a Plate: When Healthy Meets Quick" and Craving Change Facilitator (Craving Change™). With my Craving Change Facilitator (Craving Change™) designation, I use cognitive-behavioral Therapy (CBT) strategies to address emotional eating as well as behavior change to enhance success.
What areas do you practice in?
Allergies and Intolerance, Diabetes and Blood Sugar Concerns, Digestive Health, Eating Disorders & Disordered Eating, Emotional Eating, Heart Health, Intuitive Eating, Kidney Disease, Mental Health, Mindful Eating, Older Adult Nutrition, Oncology, PCOS, Pediatrics, Pregnancy and Breastfeeding, Sports Nutrition, Vegan and Vegetarian, Weight Loss, Weight-Inclusive, Other.
Tell us about yourself. For example, what first got you started working on your business, and what motivates you each day to do what you do?
 I currently have 8 years of experience as a Dietitian, and I definitely love my job! Working as a Registered Dietitian has been a very rewarding experience as seeing people succeed is something that brings me much joy! I use a client-centered approach, which involves clients in their goal setting. I ensure my client satisfaction by being professional, compassionate, adaptable, and maintaining confidentiality. I use motivational interviewing strategies to help and empower my clients! I provide my clients with customized nutrition guidelines and help them with setting realistic and achievable goals in line with their goals.
What's your biggest accomplishment as a business owner?
Seeing people achieving their goals, developing a healthy relationship with food, and telling me that I have changed their life is my biggest accomplishment- Knowing that I am lending the helping hand they are looking for is very rewarding.
What's one of the hardest things that comes with being a business owner?
Time management can be a challenge. I find that just as I encourage my clients to prioritize their health, sleep, and exercise, I always remind myself that although I love giving to my clients and serving them, it is important that I practice what I preach as well! So I have learned over the years in private practice to set aside time to ensure that I am taking care of myself and my health as well, which allows me to serve my clients better in the end.
What are the top 3 tips you'd give to anyone looking to start, run and grow a business today?
Time management (it is easy to start overworking and losing yourself!

You can't help everyone.  

Choose a niche and stick to it!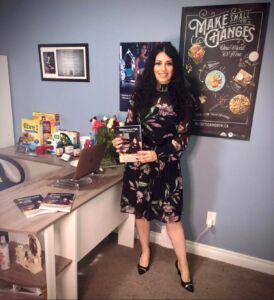 Company name: Hannah Deacon Dietitian
Location: Edmonton, Alberta, Canada
Find your Dietitian on Dietitian Directory.  Are you a Dietitian, would you like a biography on Dietitian Directory, please contact us. Interested in keeping up with Dietitians across North America, please follow us on instagram.