Business Story: Christie Peregrym, Registered Dietitian
by Dawid Furman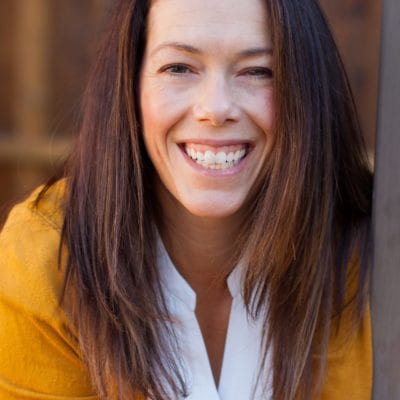 What's your business and who are your customers?
I am an online Registered Dietitian who runs Nutrition Starts and works with kids and parents. Especially families who struggle with picky eating. I help parents to feel confident with feeding their children so they can enjoy happy mealtimes. I help parents learn how to teach their children how to try new foods without pressure or stress. 
I also help parents and kids struggling with unexpected growth patterns, heart health, food allergies, raising intuitive eaters, and plant-focused eating.
Explain your experience and how you use it to help clients.  
I'm a Registered Dietitian with over 20 years of experience. My work is informed by Ellyn Satter's Division of Responsibility, and Dr. Kay Toomey's S.O.S (Sequential Oral Sensory) Approach to Feeding and Responsive Feeding Therapy. What this means is I help children and parents to develop a positive relationship with food at their own pace. I can guide parents to help their children to discover new food and increase food variety to meet nutrition needs. Especially when they feel like they've tried everything, and nothing works.
What areas do you practice in?
Allergies and Intolerance, Heart Health, Intuitive Eating, Pediatrics, Vegan and Vegetarian.
Tell us about yourself. For example, what first got you started working on your business, and what motivates you each day to do what you do?
I help parents, moms, and dads, to feel confident with feeding themselves and their children so everyone can enjoy happy meal times together. We help parents learn how to teach their children how to try new foods with pressure or stress.
What's your biggest accomplishment as a business owner?
My biggest accomplishment as a new business owner was not quitting when things got tough. I learned how to take breaks and temporarily reduce my workload and commitments. There is always work to be done when you are running your own business, sometimes it's direct client care, and other times it's working on organizing your finances, making resources, or sharing information on social media. I learned how to shift between client care and other business tasks depending on my energy levels.
What's one of the hardest things that comes with being a business owner?
Being a solopreneur can be lonely at times. That's why I love to collaborate with my colleagues. I love talking with and learning from other dietitians. I learned that dietitians in the same niche as you, are not your competitors, they are your colleagues. I have business mentors to lean on, other small business owners to ask questions to, and dietitian colleagues to brainstorm with about tricky clients.
What are the top 3 tips you'd give to anyone looking to start, run and grow a business today?
Find someone who can mentor you.

 Try to keep costs as low as possible and do things on your own.

 Don't just rely on social media for your clients.
Company name: Nutrition Starts
Location: Sherwood Park, Alberta, Canada
Find your Dietitian on Dietitian Directory.  Are you a Dietitian, would you like a biography on Dietitian Directory, please contact us. Interested in keeping up with Dietitians across North America, please follow us on instagram.