Business Story: Adrienne Raimo, Registered Dietitian Nutritionist, CHC, CLT
by Dawid Furman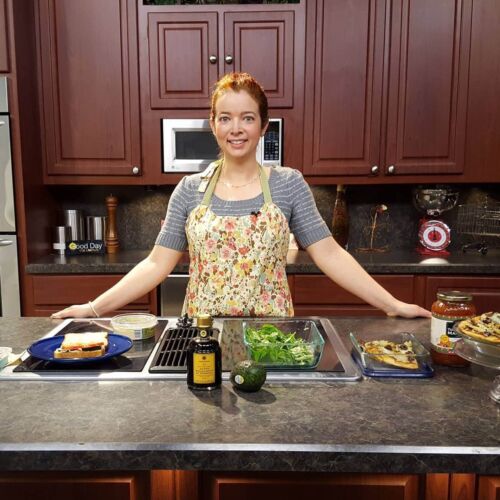 What's your business and who are your customers?
I am a Registered Dietitian Nutritionist and I run One Bite Wellness where we serve as the bridge between where people currently are with their digestive and weight issues to where they want to be – feeling 'cleaner,' leaner, and having more natural energy to pursue their life's mission. We have a special blend of nutrition, lifestyle, and other modalities we bring in, personalized to the individual client.
Explain your experience and how you use it to help clients.  
We use all our education, training, and life experience to assist clients to improve digestive issues (everything from heartburn to IBS), their relationship with food and their self-image, blood sugar regulation, and more. We also help people identify potential food sensitivities, develop healthier vegetarian and plant-based eating, and prevent and resolve chronic illness. 
What areas do you practice in?
Emotional Eating, Mindful Eating, Sports Nutrition, Weight Loss.
Tell us about yourself. For example, what first got you started working on your business, and what motivates you each day to do what you do?
As an Integrative & Functional Dietitian-Nutritionist who resolved her own chronic health issues, my passion is guiding client transformation – from feeling uncomfortable, frustrated, and confused to having vibrant energy, clarity in their own best diet, and feeling more comfortable in their bodies. Nutrition is only one part of the puzzle, so we bring in sustainable lifestyle changes, botanical medicine, and transformational health & mindset coaching. This approach is responsible for the incredible success clients achieve. Using critical thinking skills and the principles of functional medicine, I assist clients in uncovering the root cause of health and wellness struggles.
What's your biggest accomplishment as a business owner?
Guiding client transformation – it's incredibly rewarding to help people overcome their health issues at any age. See the ripple effect in their lives when they now have the energy to do what they wish. From 20-year-olds who were 'junk food vegans' with low energy, hormone imbalances, and eating too much sugar to roller skating and enjoying their nutrient-dense meals. One client in her 70s had the life goal of traveling the Camino del Santiago but couldn't go anywhere without knowing where the next restroom would be. We figured out a food sensitivity she had related to her diarrhea, and with that decades-old problem resolved, she was able to check another activity off her bucket list! It's incredibly gratifying to impact someone else's life positively.
What's one of the hardest things that comes with being a business owner?
Wearing all the hats and being responsible for all the things IN the business and working ON it.
What are the top 3 tips you'd give to anyone looking to start, run and grow a business today?
Get a mentor to help guide you on the path to doing it quicker, smarter, and with fewer mistakes.

 Do something every day to take a step toward your dream business.

Don't compare your journey to others.
Company name: One Bite Wellness
Location: Columbus, OH, US
Find your Dietitian on Dietitian Directory.  Are you a Dietitian, would you like a biography on Dietitian Directory, please contact us. Interested in keeping up with Dietitians across North America, please follow us on instagram.