Registered Dietitians in British Columbia
by Lindsey McGregor, RD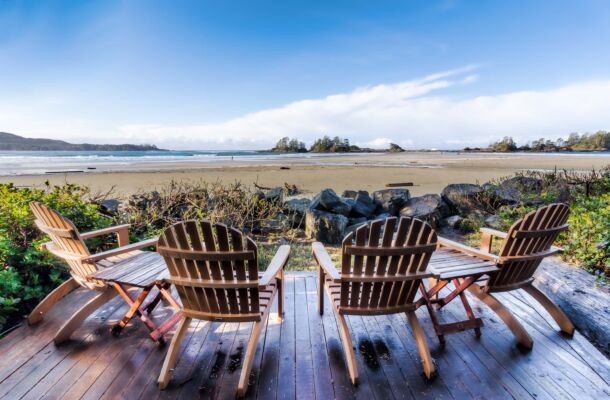 Discover the culinary wonders of British Columbia, from coastal delicacies to the bounty of the Okanogan region. Amidst this vibrant food scene, you'll find a group of exceptional Registered Dietitians who are dedicated to guiding you on your journey towards optimal health and nutrition.
When it comes to your eating and nutrition concerns, seeking the expertise of a Registered Dietitian is essential. That's why we've curated a list of the top Registered Dietitians in British Columbia, ready to support and empower British Columbians on their path to healthy eating.
Unlock the full potential of your well-being with the guidance of these exceptional professionals.
Audrey Inouye, RD
Audrey is one of Canada's leading Irritable Bowel Syndrome (IBS) Dietitians, co-author of The 28-Day Plan for IBS Relief: 100 Low FODMAP Recipes to Soothe the Symptoms of IBS, and owner of IBS Nutrition a virtual IBS clinic.
She helps people who suffer with bloating, gas, abdominal pain, reflux, diarrhea and/or constipation.
Click here to connect with Audrey!
Caroline Spurr, RD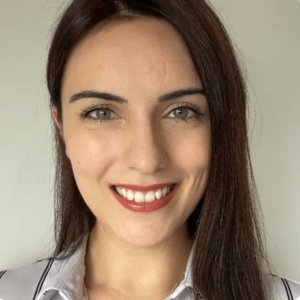 Caroline deeply understands the dangers of labeling foods as "good" or "bad," and strives to help her clients find balance. She assists busy adults in enjoying food without guilt and freeing up mental space to fully enjoy time with loved ones. 
She enjoys helping clients look inwards at their relationship with food, offering them new perspectives and go back to their roots of intuitive eating.
Caroline finds joy in helping clients examine their relationship with food and offering new perspectives in the areas of weight loss, PCOS, gut health, and repairing relationships with food using the Edge Nutrition Method.
Click here to connect with Caroline!
For the LOVE of FOOD Nutrition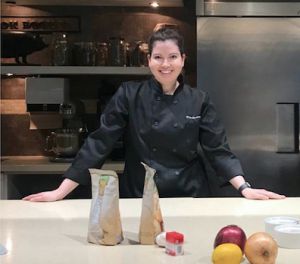 The For the LOVE of FOOD Nutrition team are a skilled team of Registered Dietitians providing support to individuals and families throughout Canada. 
As a team, they believe in meeting you where you are to help improve your overall health.
Click here to connect with For the LOVE of FOOD Nutrition.
Joy Y. Kiddie, MSc RD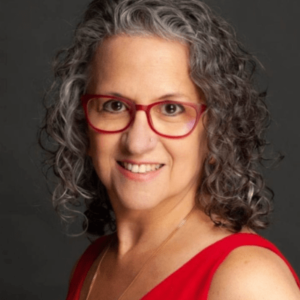 Joy Kiddie is a Registered Dietitian with over a decade of clinical practice in British Columbia along with 10 years of providing virtual services across Canada. 
Her passion is helping people restore their health and feel better, and believes that there is no one-size-fits-all meal pattern. She has years of experience addressing the nutritional challenges of weight management,  GERD, GI disorders, allergies/sensitivities, PCOS, and the ketogenic diet. 
Click here to connect with Joy!
Kelly Anne Erdman, MSc RD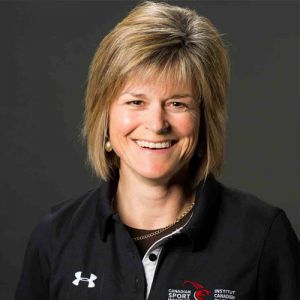 With a background in competitive sport, including multiple World Championships and Olympic cycling, Kelly brings firsthand experience to her work in sports nutrition. She has worked with Canadian national sports teams, including hockey, speed skating, and cycling, but her practice extends to individuals motivated to live a healthier lifestyle.
Kelly provides customized and practical nutrition advice to empower you to incorporate sustainable habits for optimal health, disease prevention, longevity, and performance. With hands-on tools and ongoing support, making "eating well" a mindset.
Click here to connect with Kelly!
Kristen Yarker, RD
With over 25 years of experience, Kristen brings together the science of nutrition, psychology of food, and behavior change research to help clients successfully adopt healthy eating habits that actually stick. She is a sought-after speaker, consultant on child nutrition for health authorities and organizations, and a published nutrition writer.
Her team of dietitians provides practical nutrition guidance for busy individuals who are navigating the confusion of what to eat, understanding that knowledge alone isn't enough to create lasting habits.
Click here to connect with Kristen!
Letisha Hodges, RD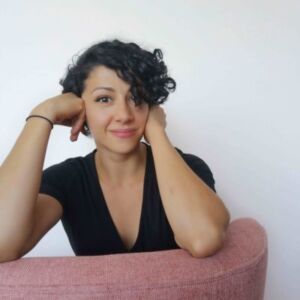 Letisha Hodges is a Registered Dietitian and former dieter. 
Letisha helps busy individuals reclaim their energy, wellness, and confidence through nourishing lifelong habits, focusing in PCOS, sustainable weight loss, gut health, and building healthy relationships with food. 
Join Letisha to ditch dieting and achieve your weight loss or PCOS goals with nutrition programs that prioritize flexibility, simplicity, autonomy, and balance, tailored to your needs.
Click here to connect to Letisha!
Megan Wallace, RD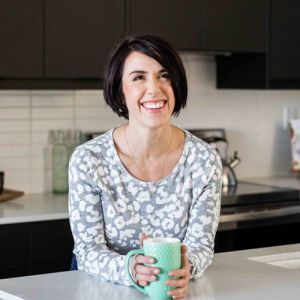 Megan is a Registered Dietitian working at Sprout Nutrition, a practice that focuses on pediatric nutrition, addressing picky eating, and eliminating mealtime stress. 
Sprout Nutrition understands that feeding a family can be daunting and draining, leaving parents searching for ways to navigate the challenges of getting their kids to eat. At Sprout, they provide nutrition and lifestyle-based solutions to help you confidently nourish your family while reducing stress.
In addition, Megan has expertise in Intuitive Eating, fostering a healthy relationship with food, and managing food allergies and intolerances.
Click here to connect with Megan!
Melanie Steele, RD  
Melanie Steele is a Registered Dietitian, Certified Intuitive Eating Counsellor, and owner of Vancity Nutrition. 
Melanie believes that nutrition is a powerful tool to manage energy levels and reduce aging-related health conditions. Instead of diets, she offers a weight-inclusive approach to health and nutrition. Everyone deserves respectful, non-stigmatizing healthcare.
At Vancity Nutrition, they focus on adding foods to support your health and create a peaceful relationship with food.
Click here to conect with Melanie!
Tara Gallimore, MSc RD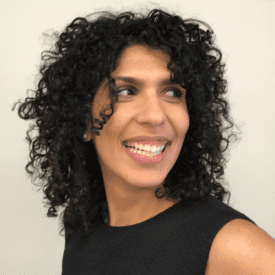 Tara Gallimore RD MSc is a Registered Dietitian Nutritionist and Canadian plant-based sports nutrition expert, focusing in helping active individuals and athletes achieve their performance goals. 
She focuses on vegan, vegetarian, and veggie-curious individuals, promoting a balanced approach to nutrition without fixating on calorie counting, macros, or body composition. With Tara's guidance, you can enhance your energy levels, excel in your athletic pursuits, and foster a harmonious relationship with food.
Click here to connect with Tara!
To begin your search for a Registered Dietitian who aligns with your specific needs, look no further than this comprehensive list. We wish you the best of luck on your journey! For a broader selection of Dietitians in British Columbia covering a diverse range of practice areas, and locations in British Columbia please visit the Dietitian Directory page here.