Mandy Megan RD Services – Business Story
by Mandy Megan Conyers-Smith, MScCN, RD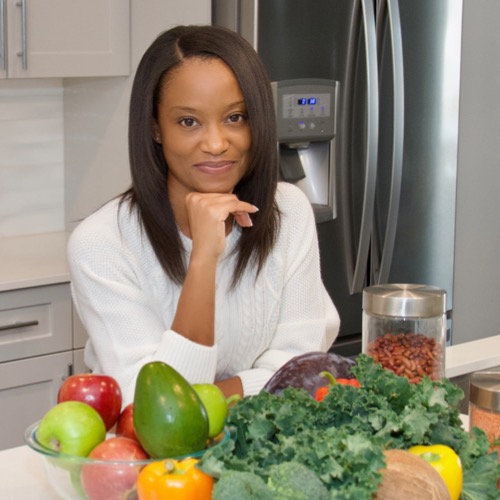 "What's your business, and who are your customers?
I am the founder of Mandy Megan RD Services, located in Beaumont, Alberta. Our mission is to transform the way people approach nutrition and health by utilizing nutrition-related behavior change strategies. We assist clients who are tired of quick-fix diets in building consistent healthy eating habits and achieving long-term lifestyle changes. Our clientele ranges from individuals struggling with chronic health conditions and healthy weight management to organizations seeking to enhance workplace wellness.
Explain your experience and how you use it to help clients.
With over a decade of experience as a dietitian, I've had the privilege of working extensively in both acute and primary care settings within the government sector. This experience has provided me with valuable insights into the existing outcomes of nutrition interventions and opportunities for enhancing client support. Acknowledging certain barriers to making long-term nutrition-related changes, I've blended nutrition-related behavior change strategies such as motivational interviewing with culinary education, innovative technology to support action and maintain motivation, and prompt personalized follow-ups to provide a more holistic solution. This approach allows us to better assist clients in overcoming day-to-day nutrition-related challenges associated with chronic conditions and weight management.
Our unique approach integrates modern technology like goal-setting and habit tracking apps, practical meal planning tools, virtual culinary teachings, anthropometric and lab data trend exchanges, real-time chat and check-in features between visits and grocery store tours, creating an interactive and responsive experience that meets clients where they are. Clients receive tailored guidance facilitated by modern engagement tools. By reducing follow-up times and encouraging active client participation between visits, we aim to create a client-centered practice that truly addresses the daily challenges people face when making sustainable changes to their eating habits.
What areas do you practice in?
I specialize in nutrition-related behavior change counseling and interventions for conditions that require sustained nutritional habit changes to achieve long-term health and wellness goals. This includes healthy weight management, prediabetes, Type 2 Diabetes, Heart Disease, Hypertension (High Blood Pressure), High Cholesterol, Gastrointestinal Disorders, and women's health concerns such as Polycystic Ovary Syndrome (PCOS) and endometriosis.
Tell us about yourself.
I have been a registered dietitian for over 10 years. I hold a Bachelor of Science degree in applied human nutrition, a Master's degree in clinical nutrition, and I'm currently pursuing a Doctorate in functional medicine. I established Mandy Megan RD Services with a clear purpose in mind. Observing the disappointment caused by quick-fix diets and difficulties with sustaining long-term change, and my love to address the root cause of challenges, I was motivated to start a business that focuses on creating a lasting impact on how individuals approach nutrition and health. 
What's your biggest accomplishment as a business owner?
My most significant achievement as a business owner has been the remarkable transformation of my startup into a flourishing full-time practice within a mere two years. Additionally, I've enjoyed authoring my first book, the successful negotiation of contracts to expand my reach in the community, and consistently achieving high client satisfaction ratings. These milestones have not only increased my confidence as an expert in my field but have also facilitated the development of strategic partnerships and a steadfast commitment to a client-centric approach.
What's the hardest thing that comes with being a business owner?
Several challenges come with being a business owner. Developing a solid customer base and overcoming my natural introverted tendencies to put myself out there were early hurdles. Finding and hiring like-minded individuals who shared my values and vision for the business was also a task. Additionally, taking financial risks to pursue my business dreams was both daunting and rewarding.
What are the top 3 tips you'd give to anyone looking to start, run, and grow a business today?
Seek Expert Guidance:

Enlist the help of a business coach who specializes in working with professionals in your field. This investment can provide valuable insights and accelerate your business's growth.

Develop a Niche:

Clearly define your target audience. Understanding your ideal clientele enables you to tailor your services to their specific needs, making your business more impactful and relatable.

Participate in Community Engagement

: Put yourself out there by engaging with your community. Presentations, workshops, guest speaking opportunities on podcasts, and creating informative social media content aligned with your mission can boost your visibility and credibility.
Is there anything else you'd like to share?
I believe that the bridge between knowledge and action is a crucial one. Our focus on client engagement and behavior change strategies is what sets Mandy Megan RD Services apart. We're passionate about promoting preventive measures for both individuals and society as a whole, and we're dedicated to making a lasting positive impact on people's health journeys. I also value collaborative care in healthcare recognizing that a comprehensive approach to wellness involves not only individual efforts but also a network of support and expertise. This belief drives us to collaborate closely with other healthcare professionals, ensuring that our clients receive well-rounded care that addresses their unique needs from various angles. By fostering partnerships and open communication, we aim to create a seamless healthcare experience that empowers individuals to take charge of their health and well-being. Together, we can build a healthier future for all.