Business Story: Tracy Mindiola, Registered Dietitian
by Dawid Furman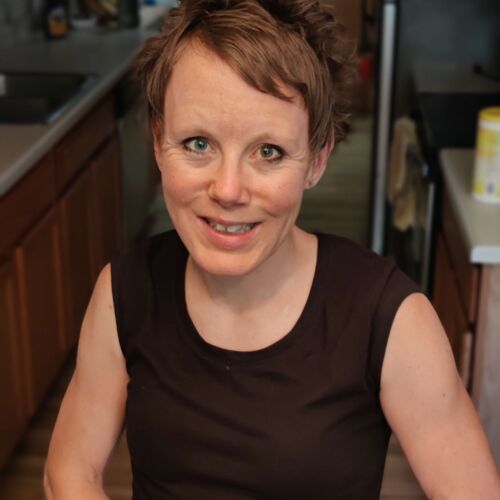 What's your business and who are your customers?
My business Persevere Wellness helps communities through nutrition and fitness, offering consulting, coaching, and corporate wellness services. Services available: Virtual, In person, In home or Telehealth.
Explain your experience and how you use it to help clients.  
10+ years in Dietetics in various roles including food service management, long term care, consulting, acute care, and providing community nutrition.  
5+ years of experience teaching and educating older adults and people with special needs. Leading presentations, cooking, and nutrition classes.
I desire to help people succeed at their goals no matter what their ability. The hardest decision we make each day is showing up. I am here to listen to that person and devise a plan or program to succeed.
Tell us about yourself. For example, what first got you started working on your business, and what motivates you each day to do what you do?
I am personally motivated to help people meet wellness goals because it's what saved me. Six years ago, I was obese, out of shape, and suffered from many GI disorders. Through lifestyle changes, diet, fitness, and working through my past, I'm here to motivate you saying you too can persevere with the right support. One doesn't need to live in pain or dependence on medications to fill better. Let's work through your diet and medical history and design a plan that will make you thrive and enjoy food. I know how it feels to not be listened to and to walk this path alone. I want everyone to know he or she is worth it.
What's your biggest accomplishment as a business owner?
Having the courage to take that step. I pride myself on keeping up with certifications and continuing education to ensure I provide the people I serve with the most appropriate information to persevere.
What's one of the hardest things that come with being a business owner?
Competition and getting people to choose you.
What are the top 3 tips you'd give to anyone looking to start, run and grow a business today?
Believe in yourself. You can't fail if you don't try, and you can't succeed if you don't try

Do what you love. If it's a desire of yours it's important and needs to be shared.

Seek advice. Someone else has been where you are. Find support from other business owners that were once getting started.
Is there anything else you'd like to share?
It takes 20 minutes for your body to adjust to a change. Can you give me 20 minutes to see if I can help you start this journey? Book a discovery call and let's crush that goal.
What areas do you practice in?
Allergies and Intolerance, Diabetes and Blood Sugar Concerns, Digestive Health, Mindful Eating, Older Adult Nutrition, Sports Nutrition, Weight-Inclusive.
Company name: Persevere Wellness LLC
Location: Maple grove, MN, USA
Find your Dietitian on Dietitian Directory. 
Are you a Dietitian, would you like a biography on Dietitian Directory, please contact us. 
Interested in keeping up with Dietitians across North America, please follow us on instagram.