Business Story: Serena Benali, Registered Dietitian
by Dawid Furman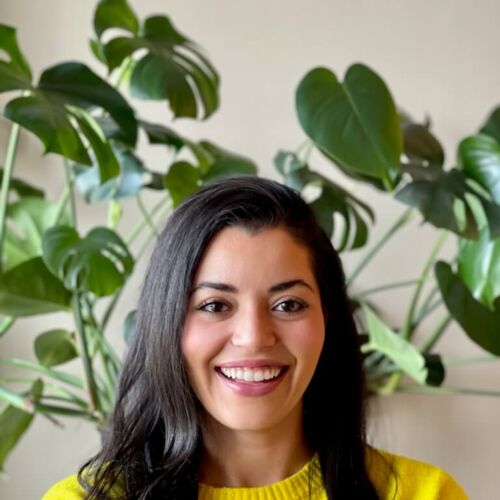 What's your business and who are your customers?
I am a Registered Dietitian and I run In Good Nutrition which is a private practice that offers nutrition counseling by registered dietitians. Our services include 1-on-1 nutrition counseling, meal planning/meal plans, and our signature binge eating program. Our customers are people who want to learn how to nourish themselves to feel good and develop healthy, sustainable relationships with food.
Explain your experience and how you use it to help clients.  
Early on in my career as a registered dietitian, I taught cooking classes. This experience allowed me to work with people in a way that helped them spark a love for cooking and health. Today in my private practice I help clients see that health doesn't need to be complex. Early on in my practice, I started working with disordered eating clients. Having my own past challenges with food, working with clients in this space came very easily to me. I loved working with these kinds of clients and as time went on I did more training and professional development to start working with eating disorder clients. Today we have our signature binge eating program in addition to supporting clients with other eating disorders.
What areas do you practice in?
Eating Disorders & Disordered Eating, Emotional Eating, Intuitive Eating, Mental Health.
Tell us about yourself. For example, what first got you started working on your business, and what motivates you each day to do what you do?
After completing the internship and starting my career as a Dietitian I knew I wanted to do something entrepreneurial and after working in different areas I knew the counseling was the place for me. I started building my practice while working a full-time job. What motivates me to do what I do each day is the fulfillment I get from working with clients and reaching their goals.
What's your biggest accomplishment as a business owner?
One of the biggest accomplishments I've experienced is the personal growth that comes along with creating and growing my business. Being a business owner requires a unique skill set and an evolving mindset that is constantly challenged and refined. Being a successful business owner means being self-aware and self-reflective. It also means you never stop learning and growing as a dietitian and business owner.
What's one of the hardest things that comes with being a business owner?
Finding your flow in how you run your business. There are many ways to run a successful business and if you listen too much to other people you may think there is a wrong and right way. Have the courage to try things out and let them run their course. This will help you in finding the best way to run your practice and to do so in a way that aligns with your natural skills and personality.
What are the top 3 tips you'd give to anyone looking to start, run and grow a business today?
Just do it! You don't need all the business cards, the perfect website, handouts, etc. to start your business. All you need to know is what problem you're solving!

Make a plan and stick to it for three months then review and revise. Make your marketing plan, business plan, etc., and stick with your plan. Review it every three months to find what's working and what isn't and revise it.

Know and constantly remember your why! You're the why for starting a business, your why for helping your clients. This will keep you moving through the challenging times.
Is there anything else you'd like to share?
In business you never lose, you only learn. Have the grace and compassion to learn and evolve from all circumstances and this will help your business flourish!
Company name: In Good Nutrition
Location: Edmonton & Calgary & Halifax,Canada
Find your Dietitian on Dietitian Directory.  Are you a Dietitian, would you like a biography on Dietitian Directory, please contact us. Interested in keeping up with Dietitians across North America, please follow us on instagram.