Business Story: Angela Hubbard, Registered Dietitian
by Dawid Furman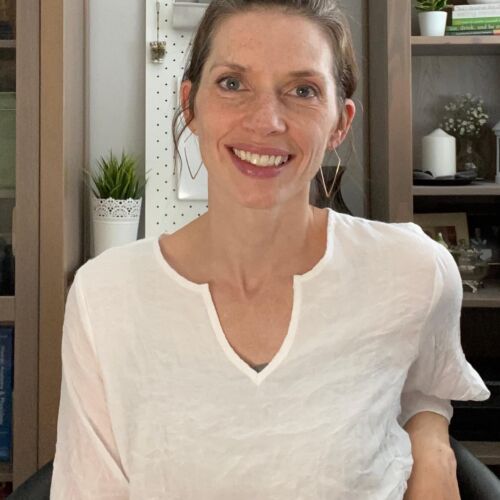 What's your business and who are your customers?
In my virtual practice, I help people who have risks for or have already been diagnosed with chronic health concerns such as type 2 diabetes or heart disease to create sustainable, real-life eating habits so they can improve their labs, avoid or lower meds and get to their best weight without being the one on-and-off new diets all the time or having to miss out on the fun of food.
Explain your experience and how you use it to help clients.  
Over the past 12 years of being an RD and a CDE, I've worked in long-term care, mental health, adult outpatient, and private practice roles. In each of these settings, I heard the same stories over again about people struggling with their weight, then being diagnosed with a chronic condition, and being told the solution was to lose weight. 
Using my understanding of the metabolic role of extra weight but also having an appreciation for mindful eating and the non-food factors to our eating, I help clients focus on shifting their mindset, increasing their self-awareness, and building life-long habits that will improve their health while finding their best weight instead of measuring their success against the scale.  
What areas do you practice in?
Diabetes and Blood Sugar Concerns, Emotional Eating, Heart Health, Older Adult Nutrition, Weight Loss.
Tell us about yourself. For example, what first got you started working on your business, and what motivates you each day to do what you do?
I first came to private practice when I was working in long-term care. I loved that role but also saw the benefit for people to work more proactively on their health and prevent chronic conditions so they could live well and more independently in their older years.
What's your biggest accomplishment as a business owner?
Of course, first is the impact that I've been able to have on people's health and relationship with food. On the business front, I'm proud of how I've been able to structure my business to fit into my life as I raise 2 littles.
What's one of the hardest things that comes with being a business owner?
Deciding on what to do next, where to spend my energy, time, and resources – I have so many ideas that there's no way to do all of them and focusing on what's the best next step that will have positive results without pouring too much of myself into it feels hard when I'm already so limited on time.
What are the top 3 tips you'd give to anyone looking to start, run and grow a business today?
Just start – now with the technology available, you can really do it simply with little investments in the beginning. Don't worry about the logo, your brand, the business cards, etc. 

Look first at the legal stuff, make a list of the necessary stuff like a phone and a laptop, and just start talking to people, see some clients, and get a sense of what areas you want to work in longer-term.

Try not to get too distracted by all the business-related offers out there until you know what will help you move forward in the most focused way.
Company name: Positively Nourishing Nutrition Consulting
Location: Prince George, British Columbia, Canada
Find your Dietitian on Dietitian Directory.  Are you a Dietitian, would you like a biography on Dietitian Directory, please contact us. Interested in keeping up with Dietitians across North America, please follow us on instagram.