Business Story: Andrea Hardy, Registered Dietitian  
by Dawid Furman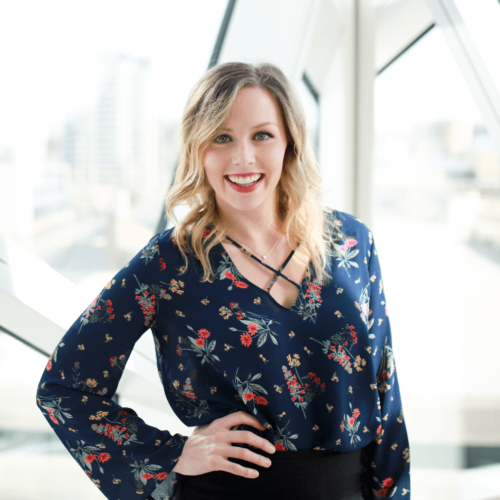 What's your business and who are your customers?
I am a Registered Dietitian and run Ignite Nutrition which is a multi-disciplinary dietitian-led practice, specializing in digestive disorders. We help patients manage their digestive conditions and take care of their digestive health.
Explain your experience and how you use it to help clients.  
As a team of 6 dietitians and a psychologist, we help our patients learn to manage their digestive conditions with food and nutrition and work to advocate for them in the health care system where they often don't feel heard.
What areas do you practice in?
Allergies and Intolerance, Digestive Health, Pediatrics, Weight-Inclusive.
Tell us about yourself. For example, what first got you started working on your business, and what motivates you each day to do what you do?
I'm Andrea Hardy, I've run a private practice for over 7 years. My background is in acute care, predominantly oncology and liver disease. In suffering from IBS myself, I know what it's like to feel like there aren't a lot of options to manage my condition. I started Ignite in hopes that I could help connect digestive health patients to credible nutrition information and empower them to take care of their health in a way that is aligned with their values and goals.
What's your biggest accomplishment as a business owner?
My team! I have the most AMAZING team. While I'm often who you think of when it comes to digestive wellness due to my media and social media presence, my team is really the backbone of that. They see our patients and provide amazing care, they create our blogs and resources, and they help our patients day in and day out. I'm so proud to have such an accomplished, skilled team.
What's one of the hardest things that comes with being a business owner?
Time management and learning to set boundaries. It's always so hard to say no when you're passionate about gastroenterology! Now that I have a family, I am working even harder to set boundaries.
What are the top tips you'd give to anyone looking to start, run and grow a business today?
Just get started – don't get bogged down in the finite details. Get out there and connect with other professionals and build your network. 

Find your niche! (But don't feel like you have to have one either! – at the end of the day you just need to find what you're most passionate about.)

Company name: Ignite Nutrition Inc.
Location: Calgary, Alberta, Canada
Find your Dietitian on Dietitian Directory.  Are you a Dietitian, would you like a biography on Dietitian Directory, please contact us. Interested in keeping up with Dietitians across North America, please follow us on instagram.