Business Story: Amanda Natividad-Li, Registered Dietitian
by Lindsey McGregor, RD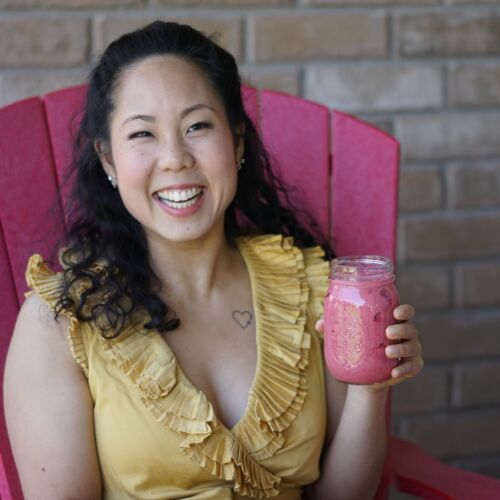 Amanda Li is a Toronto-based Registered Dietitian, owner of Wellness Simplified, Instructor at George Brown College and a foodie at heart. Upon completing a culinary arts diploma she knew she wanted to bring together her dietetic experience to create a nutrition coaching philosophy that is food-centric and grounded in teaching individuals a basic life skill – nourishing their body, mind and soul. She has helped hundreds of individuals and families by encouraging, educating, and equipping them with hands-on food skills to make healthy eating the easier choice! 
Amanda loves learning new skills and approaches, and strives to provide the most up-to-date, evidenced based recommendations. She is currently pursuing a Certificate in Integrative and Functional Nutrition. 
When she's not working with clients, students, or attending class  herself she can be found in the kitchen whipping up a new recipe, or choreographing a new dance routine! Amanda looks forward to connecting with you soon!
Explain your experience as a Registered Dietitian and how you use it to help clients.
It will be my 11th year practicing as a Dietitian this coming year! In the past decade I have supported hundreds of individuals in areas of food allergies and intolerance, blood sugar management, aging, osteoporosis, and women's health. Having worked with so many individuals from all walks of life and cultures I have been able to personalize dietary approaches and respect one's food ways.
Explain what sets you apart as a Registered Dietitian.
Having a culinary background and a passion for food sets me apart as a Registered Dietitian, because I can help individuals make healthy eating the easier choice and the more delicious choice!
What areas do you practice in?  
Allergies & Intolerances, Diabetes, Digestive Health, Eating Disorders, Older Adult Nutrition, Vegan & Vegetarian, Weight Loss
Find your Dietitian on Dietitian Directory.  Are you a Dietitian, would you like a biography on Dietitian Directory, please contact us. Interested in keeping up with Dietitians across North America, please follow us on instagram.