The Best Registered Dietitians in New Brunswick
by Lindsey McGregor, RD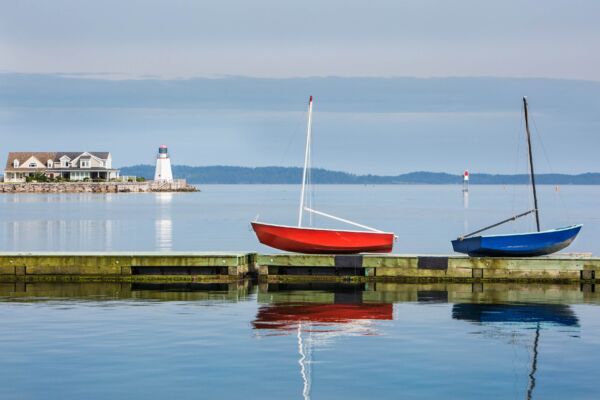 Discover the best Registered Dietitians in New Brunswick, who are ready to guide you on your path to well-being. 
From the enchanting Bay of Fundy to a vibrant food scene, this province has it all, including some rather amazing Registered Dietitians. Whether you're looking for nutrition advice, weight management, or disease prevention, these exceptional professionals are here to support you. 
Get ready to embark on a journey towards a healthier and happier life with New Brunswick's Registered Dietitians by your side. 
Ann Marion Willis, RD
Let's make feeding your family the easy part! Ann is here to help you improve your relationship with food and achieve your health goals while enjoying what you eat. 
As a mom of two, she focuses on supporting women in all stages of life, from pregnancy planning to feeding a growing family and navigating menopause. With her guidance, you can simplify meal planning, shopping, prepping, and serving, reducing stress and saving time. 
She offers expertise in nutrition for fertility, prenatal health, diabetes management, PCOS, and infant feeding.
Click here to connect with Ann Marion Willis!
Brittaney Berendsen, RD
Tired of feeling guilt, shame, and fear around eating? Done with the cycle of failed diets and defeating emotions? Want to break free from a negative body image and fully embrace your life? Struggling with rigid eating habits or exercise solely focused on changing your body?
As a non-diet, Health at Every Size (HAES) Eating Disorder Dietitian, Britaney is here to help. She offers trauma-informed, inclusive nutrition and body image counseling to liberate individuals from eating disorders, disordered eating, and dieting. Together, you will work towards making peace with your body and rediscovering the joy of eating and movement.
Click here to connect with Brittaney!
Hayley Ewing, RD
Whether you want to improve your relationship with food or manage a health condition, Hayley will guide you using a non-diet, weight-inclusive approach. 
You will work on shopping, cooking, and eating foods that make you feel good. 
Together, you will celebrate successes, overcome challenges, and make adjustments along the way. Join her on the journey to a healthier relationship with food and your body!
Click here to connect with Hayley!
Jean LaMantia, RD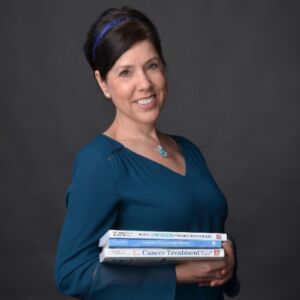 Jean is a Registered Dietitian, cancer survivor, and author, who focuses on cancer, lymphedema, and lipedema. Her expertise also extends to helping clients with high cholesterol and weight management. She exclusively work with adults through virtual sessions.
Jean has also authored several books, namely "The Essential Cancer Treatment Nutrition Guide and Cookbook," "The Complete Lymphedema Management and Nutrition Guide," and "Complete Intermittent Fasting."
She takes pride in her commitment to staying informed about the latest research and presenting it in a way that is easily understandable to you.
Click here to connect with Jean!
Charlene Kennedy, RD
Kennedy Nutrition offers virtual nutrition consulting across Ontario, Quebec, Nova Scotia, New Brunswick, and Newfoundland. 
Founded in 2009 by Charlene Kennedy, a Registered Dietitian, the practice focuses on pediatric nutrition, rehabilitation, and a range of health challenges.
Their evidence-based recommendations are customized to each client's unique needs, providing practical and realistic nutrition care. Trust Kennedy Nutrition for personalized and effective strategies to support your well-being.
Melanie Steele, RD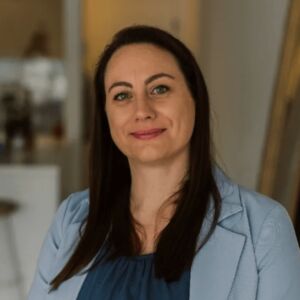 Melanie Steele is a Registered Dietitian, Certified Intuitive Eating Counsellor, and owner of Vancity Nutrition. She practices virtually in New Brunswick. 
Melanie believes that nutrition is a powerful tool to manage energy levels and reduce aging-related health conditions. Instead of diets, she offers a weight-inclusive approach to health and nutrition. Everyone deserves respectful, non-stigmatizing healthcare.
At Vancity Nutrition, they focus on adding foods to support your health and create a peaceful relationship with food.
Click here to conect with Melanie!
Nicole Marchand, RD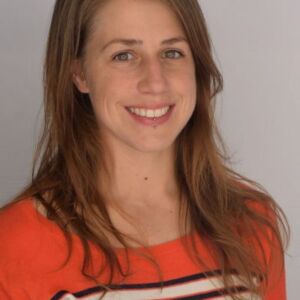 Nicole Marchand, MSc, RD, is the owner of Eat Well NS, offers services and programs for preventing, treating, and managing chronic and metabolic illnesses. She works virtually and provides services to New Brunswick. 
Nicole focuses on areas such as chronic inflammation, gut health, diabetes, weight management, and more. 
She believes in the crucial role of nutrition and lifestyle choices in promoting digestive health, metabolic health, and overall wellness.
Click here to connect with Nicole!
Rachel Hilts, RD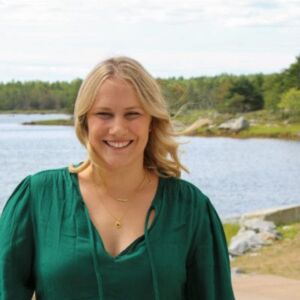 Rachel focuses on women's health, fertility, and pregnancy. Her mission is to help you develop a healthy relationship with food and achieve your health and hormone goals through nutrition. 
Whether you're aiming for a healthy pregnancy, restoring a regular period, or healing your relationship with food, she will provide guidance to optimize your nutrition, upgrade your diet and lifestyle, and support you on your journey. 
Her goal is to create a safe and nonjudgmental space where you can balance hormones, improve fertility, increase energy, and achieve a healthy pregnancy without food shame or guilt.
Click here to connect with Rachel!
Renée Racine, RD
Renée focuses on human performance bringing extensive knowledge and experience to the table. Renée's focus shifted from clinical nutrition to sports performance, earning her a Diploma in Sports Nutrition from the International Olympic Committee. 
For the past 7 years, she has been dedicated to working with athletes, helping them optimize body composition, fuel training sessions, enhance adaptations, and facilitate recovery. 
Experience the power of evidence-based nutrition and unlock your peak performance with Renee
Click here to connect with Renée!
Terri Finbow, RD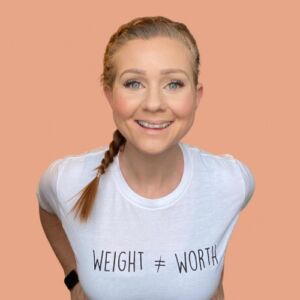 Terri is a Registered Dietitian in Halifax, Nova Scotia, who practices virtually in New Brunswick, she focuses on brain health and mental wellness. 
Through her private practice, The Daily Grind Nutrition, she provides virtual nutrition therapy. 
Terri focuses on supporting women with anxiety and depression, helping them understand how food choices and lifestyle behaviors affect their mental health. 
Together, you will create a personalized nutrition care plan to restore wellness to the body and mind.
Click here to connect with Terri!
To begin your search for a Registered Dietitian who aligns with your specific needs, look no further than this comprehensive list. We wish you the best of luck on your journey! For a broader selection of Dietitians in New Brunswick covering a diverse range of practice areas, and to search by location please visit the Dietitian Directory page here.