The Best 20 Dietitians in Calgary
by Lindsey McGregor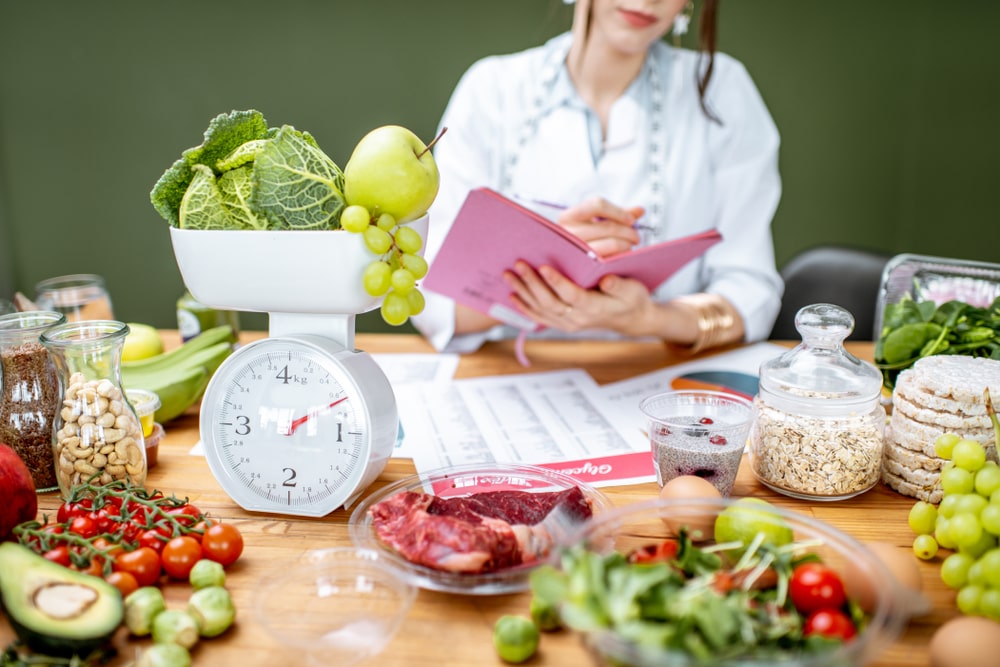 What would a Calgary Dietitian recommend as a must-try food here in Calgary?
Ginger Beef it is!
Not only do the people love Ginger Beef, but any Calgary Dietitian will not hesitate to tell you they are crazy about it too.
Why?  It was invented here in Calgary, and it tastes really good.
Certainly, there are many more must-try foods in Calgary, after all, who would say no to breakfast poutine, and Flapper Pie?
While you are all drooling over the thought of this delicious food, you may also be interested in the science behind it. How does all this yumminess nourish our bodies and support us in our daily activities?
You have come to the right place, our Calgary Dietitians are right here to lead you through the train ride of all FOOD-related questions!
Our nutrition professionals are here to provide you with the latest nutritional science and recipes so that you can thrive while enjoying your favorite foods.
Look no further, we have sourced the Best 20 Calgary Dietitians for you! Follow along the list to find your Dietitian!
On to the list of the Best 20 Calgary Dietitians
Intuitive Eating Dietitians in Calgary
Andrea Clarke, RD RYT, Dietitian and Owner of Nourished Freedom
Andrea's approach is rooted in the principles of Health at Every Size and Intuitive Eating. Mainly, she serves the population in Calgary and she helps clients overcome chronic dieting to gain health and control in their lives.
Also, she encourages her clients to reconnect to their hunger and fullness cues. This is important to guide her clients with ease. As she understands that living in a big city like Calgary is stressful, she wishes to incorporate peace and relaxation into her sessions.  Essentially, it leads her clients to true and holistic self-care, this could support them through their busy lives in Calgary. Fundamentally, Andrea uses science to guide her clients back to their wholeness.
Moreover, Andrea infuses teachings from philosophy, mindfulness, and social justice to help clients heal from diet culture. She takes time to make connections with her clients before diving into the search for freedom with food.
Additionally, Andrea believes that with continuous practice, her clients can get through uncomfortable moments easily. And they can also learn Intuitive Eating and say goodbye to diet culture.
Learn more about Andrea's approach by visiting her Facebook page and Instagram page.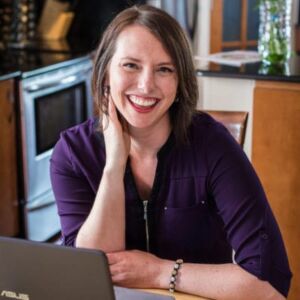 Chelsey is passionate about helping Calgarians reach their healthy and happy weight range. She helps her clients feel fantastic without giving up favourite foods. As an Intuitive Dietitian in Calgary, she works on simplifying nutrition and empowering her clients to make lasting habit changes. Also, she believes that sustainable changes are crucial in her client's health and wellbeing when living with the hustle and bustle in a city like Calgary.
Moreover, as a busy mom of two, Chelsey truly understands the challenges of putting herself on the priority list. She understands the struggles for body positivity and meal ideas. She is realistic, empathetic, and is right there along with you.
More importantly, she aims for progress – not perfection. She wishes to help her clients thrive in Calgary and she is there, by their side along the journey.
To follow along with Chelsey's life, reject diet culture, and overall bring some positivity to your feed, check her out on Facebook or Instagram.
Dayna Zarn, RD, Owner of Dayna Zarn Nutrition Coaching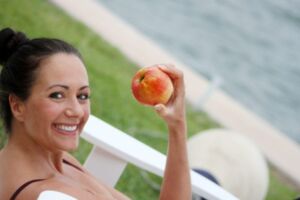 Dayna helps her clients reach their health, physique, and fitness goals without giving up their favourite foods. To help minimize clients' diet suffering, she supports them by providing easy methods to implement different dietary approaches.
Many individuals may struggle with healthy food relationships, hence, as an Intuitive Eating Dietitian in Calgary, she is here to help. She guides her clients to spice up their diets with loads of colourful antioxidant-rich vegetables, healthy fats, and lean proteins to ensure nutritional adequacy.  She wishes to empower her clients in feeling confident in what they eat, and how they feel!
Dayna believes that improving health doesn't mean taking away the pleasures in life. Most importantly, she emphasizes finding balance in daily routines and health!
Moreover, Dayna's nutrition philosophy focuses on self-empowerment, positive food relationships and mindful eating. All these contribute to sustainable lifestyle changes. Also, she is passionate about cooking simple meals and loves helping her clients find enjoyable and practical meal options.
Together with her clients, she focuses on behaviour change, prevention and management of chronic diseases, and weight loss. And most importantly,  helping clients tune their eating habits, so their changes can be sustainable.
Learn more about how adjusting macronutrients can help you lose weight and reach your health goals by reaching out to Dayna at the Dietitian Directory
Kristyn Hall, MSc, RD, CBE, Chief Energizing Officer at Energize Nutrition
Focusing on positive food relationships, Kristyn helps people in midlife to eat better and feel better. Also, she provides a shame-free space to talk about her clients' food and nutrition struggles. In addition, she offers nutrition coaching and cooking classes.
Uniquely, she can create positive connections with clients, she wants them to feel safe in exploring their food and nutrition struggles. Kristyn blends together Medical Nutrition Therapy with health coaching to help clients have a different experience with her.
Be sure to check out Kristyn's Instagram for some appetizing recipes and inspiring captions, and head on over to the  Dietitian Directory to book with her!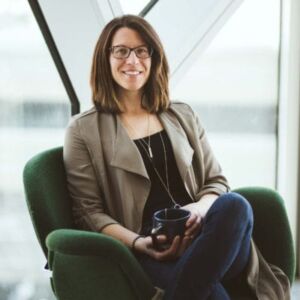 Renee is an Intuitive Eating Dietitian in Calgary who is passionate about supporting her clients in where they are at now. She helps folks to heal from chronic dieting and disordered eating. Also, she supports individuals who want to be free of dieting, feel comfortable in their bodies and eat without feeling guilt or shame. She works hard to support them on their journey.
Moreover, she has training in creating a positive body image. She believes that Intuitive Eating is interrelated to body positivity and empowerment. Hence, she wishes to empower her clients in living their lives to the fullest. Currently, she is taking eating disorders training for Dietitians to drill deep in the field and to further assist her clients in Calgary on their journey to health.
Learn more about Renee and her work on Facebook, and Instagram.
Vincci Tsui, RD, Dietitian and Certified Intuitive Eating Counsellor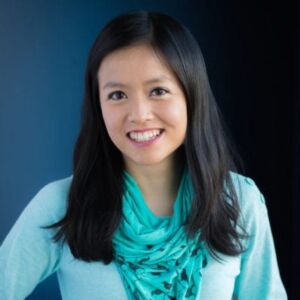 Being an Intuitive Eating Dietitian in Calgary, Vincci helps folks who struggle with eating disorders and chronic dieting to step away from diet culture. She believes that the Intuitive Eating approach is the key to help her clients live their lives to the fullest. Using a framework rooted in Health At Every Size and Intuitive Eating, she offers ongoing support to her clients on their health journey.
Moreover, Vincci is also the author of The Mindful Eating Workbook. She is passionate about preaching the idea of Intuitive Eating to not only residents in Calgary but to all readers. She is a firm believer that everyone can take control of their lives and live a healthy life sustainably. Hence, she works closely with Calgarians to empower them.
If you're interested in the work Vincci does with emotional and Intuitive Eating, you can find out more on her Instagram, or Facebook.
Digestive Health Dietitians in Calgary
Specializing in complex digestive disorders, Andrea works with patients with IBS, IBD, SIBO, and so much more! As a Calgary Dietitian, she gathered a group of digestive health Dietitians to promote nutrition and wellness. She and her team are experts in digestive health and surely serve their clients in Calgary with all their heart and support.
Moreover, Andrea and her team really excel in holistic care, focusing on our 4 pillars of digestive health – nutrition management, stress management, medication/supplement management, and the gut microbiome. She provides a diverse approach in her treatment style. Hence, she would take multiple factors into consideration and she will definitely give you the best advice to help you thrive in this big city!
To dive deeper into the facts behind complex digestive disorders check out Andrea's Instagram, and if you're wanting to book with her and Ignite Nutrition.
Marlee Coldwell, RD, Registered Dietitian at Ignite Nutrition
Living with digestive issues can be overwhelming. Therefore, this is why Marlee feels it is SO important to understand patients' gut health stories before making diet and lifestyle recommendations.
Marlee takes pride in connecting with her patients. As a digestive health Dietitian in Calgary, being an excellent listener is one of the most important skills. It is not uncommon to see patients who don't feel they being heard and understood. And in many cases, it is hurtful for them to hear that their symptoms are "in their head." Marlee works hard to ensure patients never feel this way.
Therefore, she works with her patients to understand their unique lifestyles, schedules, and preferences to start small changes that have a big impact. She says, "It's often the little things that lead to the greatest outcomes!"
To learn more about connecting with YOUR gut health, check out Marlee on Facebook.
As a Digestive Health Dietitian in Calgary, Sarah helps people with their food relationships. Indeed, food rules are no fun. So, the first step to a healthy relationship with food is letting go of food rules and guilt. Her approach to nutrition includes principles of Intuitive Eating. And essentially, not looking at what you eat, but instead your relationship with food.
More importantly, Sarah wants to get to know you and hear your story. As she believes in YOU. She wants to build a rapport between her and her clients. Also, she wishes to endorse the supportive approach in her sessions to help her clients feel like they are heard in this busy Calgary life  You are the expert of your own body. In essence, her goal is to empower her clients in their diets and lifestyle.
To learn more about your relationship with food and how to manage it check out Sarah's Instagram!
Sports Nutrition Dietitians in Calgary
Carrie Mullin Innes, MSc, RD, IOC Dip Sports Nutr, Owner of Score Nutrition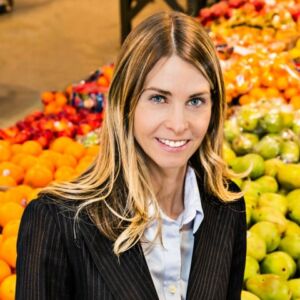 Being an experienced Calgary Dietitian, Carrie specializes in multiple areas like sports nutrition, the low FODMAP diet, and eating disorders. Also, she is working with her clients closely in understanding where they are at to give customized advice. She truly knows the hardships in striking a balance between work and nutrition in Calgary. She will be here for you while helping you to figure out what works best for you.
Also, Carrie guides clients to consume a healthy diet that supports their sports nutrition needs and helps them achieve their performance-related goals. And owing to her past experiences as an athlete, she can give detailed advice that is specific to your needs.
In addition, she is more than just a Calgary Dietitian. She offers virtual and in-person individual counselling, group presentations and cooking classes where possible. She is passionate about helping people to live healthily, so she refuses to let the boundaries limit her work. The online sessions allow her to work with clients outside of Calgary. It also shortens the distance between her and her clients to build close connections.
Moreover, Carrie works with anyone interested in improving their health and performance outside of sports.  She works with Irritable Bowel Syndrome (IBS) and clients who have body image concerns.
For all things, food, sport, and IBS-related check out Carrie's Facebook page.
Kelly Anne Erdman, MSc, RD, CSSD, Dietitian at University of Calgary Sport Medicine Center and Health & Performance Nutrition inc.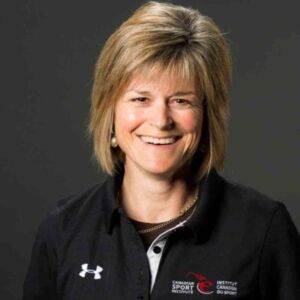 As a Sports Nutrition Dietitian in Calgary, Kelly has years of experience working with different clients in this big city. Her depth of knowledge allows her to listen carefully to clients' needs. Also, she provides extensive support for their health and performance goals as she understands the difficulty of balancing work and health in the hustle and bustle of Calgary.
More importantly, she supports clients on their journey to achieve personal bests in health. More specifically in fitness, sports nutrition and weight management, whichever their goals. Proactive nutrition is in their hands for optimal health and well-being.
To learn more about Kelly Anne, you can check her out on Instagram.
Pediatric Dietitians in Calgary
For years, Jennifer works as a Pediatric Dietitian in Calgary with parents to make feeding their families easier. She offers online programs to make starting solid with a baby-led approach. Also, she helps parents teach their kids to try new foods without struggle.
Additionally, Jennifer has authored "The Parents' Guide to Baby-led Weaning," a trusted source for pediatric nutrition, and "Babyfood in an Instant Pot".
Moreover, she is also the co-founder of the "International Picky Eating Network for Health Professionals" and the founder of the "End Picky Eating Method" for parents.
For some help with your picky eaters check out Jennifer's Instagram.
Karyn Sunohara, RD and Chef, Dietitian, Chef, and owner of For the LOVE of FOOD.
As a chef and Pediatric Dietitian in Calgary, Karyn helps clients meet their nutrition goals. She loves working with families of kiddos and helping them to expand their palates and foods. More importantly, Karyn helps busy parents learn how to build a healthy food relationship for their kids. She wishes to take the weight off of the parent's shoulders when they are already occupied with work.
Moreover, working in Calgary,  Karyn brings practical and interactive experiences to families. Indeed, this is helpful, especially with food exposure activities for picky eaters and sensory kids.
For some delicious food inspiration for you and your kids check out Karyn's Instagram.
Heart Health Dietitian in Calgary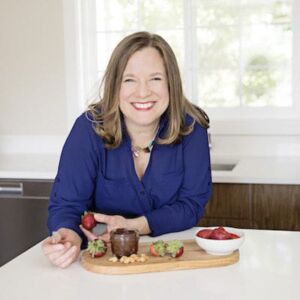 Cheryl is on a mission to share her love for delicious, real-life foods as a Calgary Dietitian. Influenced by the vibrancy of Calgary, she adopts a holistic approach in her sessions.  Also, primarily focusing on heart health, Cheryl believes that the best heart-healthy diet should be stress-free.
Moreover, she supports people in getting to the Sweet Spot of diets– Healthy, Delicious, and Right for YOU.
In addition, she works with people who have heart concerns, More importantly, being well-versed in the diverse culture of Calgary, she supports all clients coming from different walks of life. She focuses on well-being rather than weight loss. All people and bodies are unconditionally welcomed, respected, and supported.
Learn more about Cheryl's work by visiting her Facebook page and Instagram page.
Culturally Inclusive Dietitian in Calgary
Esther is a Calgary Dietitian coming from an Asian background, this allows her to be inclusive when meeting with her patients. During her daily work as an acute care clinical Dietitian, she works with all sorts of patient populations from trauma to mental health.
Besides her work in the hospital, she runs a private practice. Coming from a pluralistic cultural background, she is able to provide nutrition counselling for behaviour change with a holistic approach. Moreover, she also writes blogs on the topic of culture and diversity and its influence on our relationship with food and body image.
Check out Esther's delicious healthy recipes on her Instagram page.
Eating Disorder Dietitian in Calgary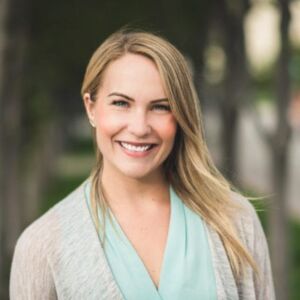 Lindsay is a Dietitian in Calgary who specializes in disordered eating and provides 1:1 virtual nutrition counselling to clients living in Calgary and Alberta. Her goal is to help clients make food choices without anxiety or guilt. Also, Lindsay supports her clients to take the challenging (and terrifying) steps toward eating disorder recovery.
Moreover, Lindsay always shares her favourite quote with her clients– "A comfort zone is a beautiful place, but nothing ever grows there." You can truly feel the positivity and inclusivity from her in her sessions. She guarantees a warm and welcoming environment, just like the vibe in Calgary, for you.
Check out Lindsay's  Instagram page for satisfying food photos and delicious recipes. You can also visit her website for services and online booking.
Allergy Dietitian in Calgary
Shée Lillejord ,RD, Virtual Registered Dietitian, Owner of SheelillejoRD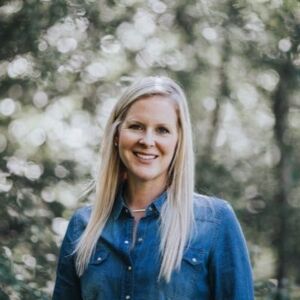 Working as a Virtual Registered Dietitian in Calgary, Shée specializes in food allergy and intolerance. This allows for flexibility and comfort when making appointments as she can reach clients outside of Calgary and Alberta. As the mother of three, she truly understands the struggles of parents when kids are facing allergy and intolerance issues. Hence, she wishes to use her professional knowledge to help people with the same problems.
For the past 12 years, Shée has been providing nutrition counselling and education. Also, she provides nutrition programs to all ages. Moreover, her goal is to empower you or your loved ones to make healthy lifestyle choices through realistic changes. Shée will help simplify food for you and help you to enjoy food again!
Most importantly, Shée will never tell you not to eat your favourite foods–but rather teach you how to enjoy them in a healthy way!
Learn more about Shée's work by visiting her Facebook page and Instagram page.
Mental Health Dietitian in Calgary
Ruth Anne Crowle, Mental Health Dietitian and Owner of Compass Nutrition 
Serving as a Mental Health Dietitian in Calgary, Ruth Anne has dedicated her practice to helping those struggling with their mental health. She works with her clients on anxiety, depression, and many more.
Being a Mental Health Dietitian, she has an in-depth knowledge of how food can affect the brain and your overall mood. So, she works closely with her clients on building positive relationships with food. Also, she takes a comprehensive approach to view holistic factors that tackle the root cause.
Moreover, she identifies the nutritional gaps in her clients' current patterns of eating while also addressing their relationship to food. As she believes that busy Calgarians need to properly nourish themselves to boost their mental well-being and performance. She wishes to make eating an enjoyable experience on the journey back to health.
In addition, Ruth Anne offers virtual services across Calgary and most of Canada to guide her clients while being in the comfort of their own homes.
If you're curious to learn more, book a free discovery call with her on her website and over on her Instagram!
Pioneers of Private Practice Dietetics in Calgary
Andrea Holwegner, CEO and founder of Health Stand Nutrition Inc.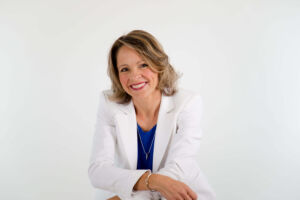 Since 2000, Health Stand Nutrition have been pioneers in the industry, offering practical, science-based, and sustainable solutions.
Health Stand Nutrition focuses on guilt-free and simplified approaches to optimal health. 
Their experienced Registered Dietitians offer personalized nutrition counseling in Calgary and globally. With a focus on food freedom, body positivity, and overcoming struggles with a poor relationship with food, they provide one-on-one programs tailored to your preferences and needs. 
Click here to connect with the Health Stand Nutrition Dietitian Team!
Going Beyond with the Dietitian Directory:
There are perks in meeting with local Dietitians in Calgary. They're relatable, can fill you in on the produce in season and might even let you know if there are any deals going on.
Want to find more information on Dietitians in your area? Check out the Dietitian Directory website.
Craving some more nutrition-related blog posts and to know more about our featured Dietitians? Check out our Instagram for more information!
MORE readings on Calgary Dietitians:
5 Books Written by Calgary Dietitians
Top Calgary Dietitians to Follow on Instagram in 2022
Related readings: To learn more about the work of Dietitians and Nutritionists, check out the article Dietitian vs. Nutritionist – What's the Difference in Canada
About the Author: This article is written by Lindsey McGregor, the owner of the Dietitian Directory. This article is edited by Trinity Tang, a senior dietetics student studying at New York University.