5 Local Edmonton Bakeries You Need to Try!
by Krishna Shah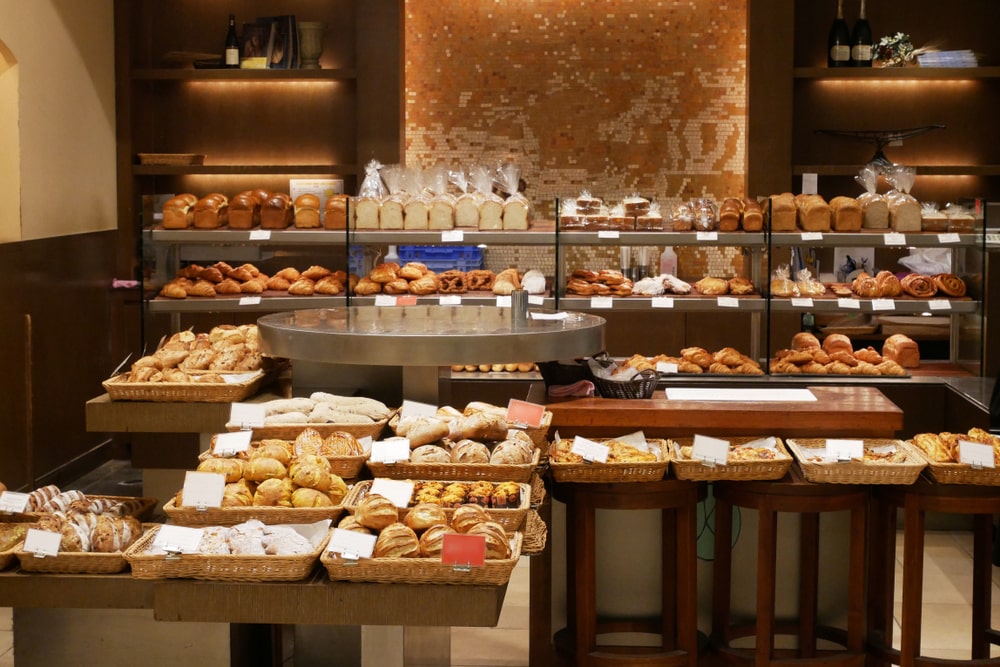 Edmonton Bakeries
Find yourself with a craving for a sweet or savoury baked treat. Check out these delicious local Edmonton bakeries!
All five establishments offer pick-up and/or delivery options so you can enjoy your food safely and comfortably during these times.
Bon Ton Bakery & Patisserie
Located in Jasper Park, the Bon Ton Bakery first opened in Edmonton in 1956!
From a traditional multigrain to carrot pumpkin seed bread to sweet treats, you are sure to find something to enjoy from over 80 varieties of bread.
Cheese bread is always a hit! Perhaps you might pick up a fresh deli sandwich on your way to a picnic in the park.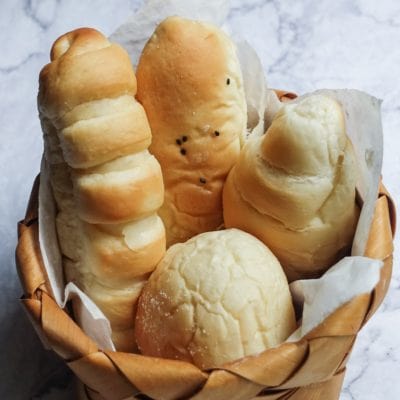 Dutch Delicious Bakery
At Dutch Delicious Bakery, you can experience a little bit of Europe right here in Edmonton.
Although known for its freshly baked bread, including a delicious artisan sourdough, they offer everything from fresh pizza dough and a wide variety of cheeses to delectable Dutch treats- both sweet and savoury.
They even hold baking classes for those looking to take on a challenge and learn something new!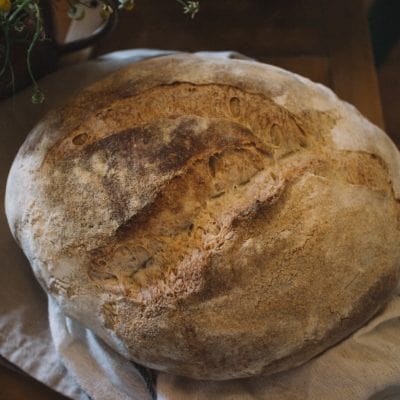 Handy Bakery
This popular Portuguese bakery, on Alberta Avenue, is a great place to grab a delicious breakfast or lunch.
The bakery offers artisan bread and croissants along with fresh deli sandwiches; but, they are most widely known for flavourful, traditional pastries.
Cod cakes are a fan favourite! They even offer to-go options that can be warmed and enjoyed at home.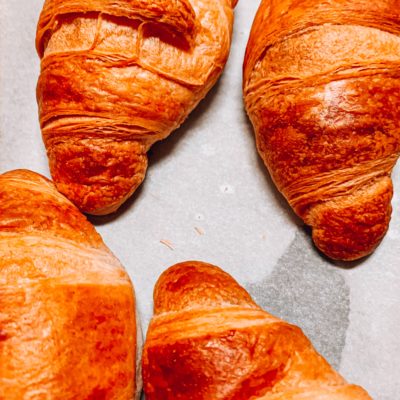 Zwick's Pretzels
If you are looking for fresh and tasty pretzels in Edmonton, Zwick's Pretzel's is the place to try. Whether you looking to grab a plain pretzel for a quick snack or a breakfast sandwich- Zwick's has it all!
The scrumptious egg breakfast sandwich is most loved by customers for the perfect ratio of fillings inside a soft, warm pretzel. There is also a selection of crowd-pleasing dips- try the garlic dip which pairs perfectly with a buttered pretzel!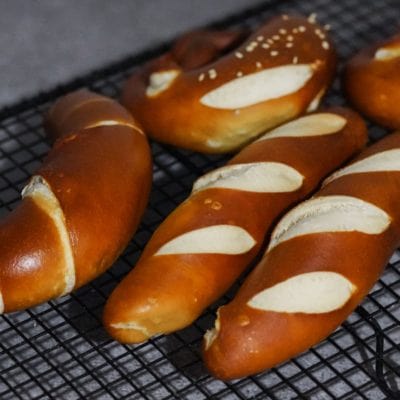 Boulangerie Bonjour Bakery
This French-style bakery can transport your senses to Quebec with its fresh baguettes and buttery croissants. Go early in the morning to pick up fresh sourdough bread made from local Alberta wheat. The olive and sun-dried tomato loaf are popular and quick to sell. You can also find gourmet cheese from Europe and Quebec to pair with flavourful loaves.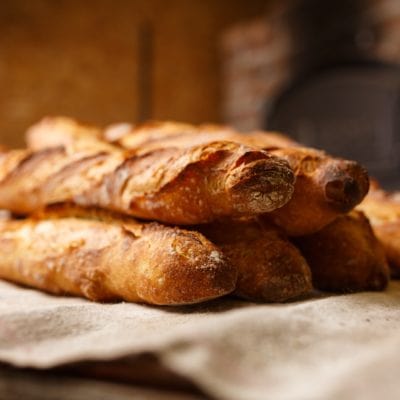 You might be surprised to hear that Dietitians enjoy foods from Edmonton bakeries just as much as you do!
Dietitians advocate for creating healthy relationships with food including taking time to indulge occasionally. This compassionate approach toward nutrition is called Intuitive Eating, and dietitians use this approach to help individuals find joy in eating.
Authors: Krishna Shah is a Dietitian Student at the University of Alberta and Erin Nelson, RD, owns her own business Balance Nutrition Counselling