The Best Registered Dietitians in Ontario
by Lindsey McGregor, RD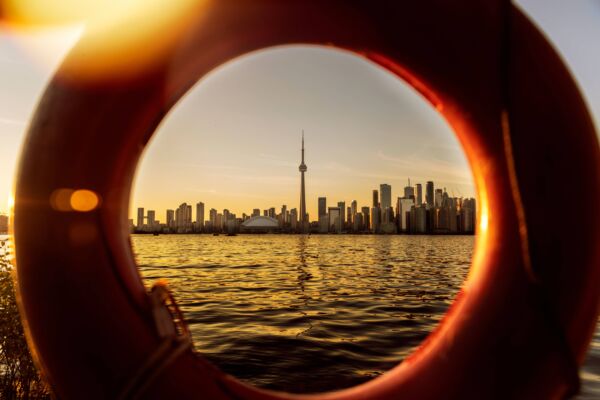 Calling all Ontario residents in search of a Registered Dietitian! Your quest is over because we've assembled a dream team of the finest Registered Dietitians in the province. 
Get ready to embark on a journey towards optimal health and nutrition with these incredible experts by your side!
Alexes Papadopoli, RD
Alexes is a passionate Registered Dietitian with a love for food. Her mission is to help clients develop a positive relationship with food while fueling their bodies. 
She focuses on supporting families to confidently feed themselves and their children, promoting intuitive eating and enjoyment of all types of food.
With virtual and in-person options, she offers personalized consultations, nutrition webinars, cooking classes, and workshops for workplaces and community groups. 
Click here to connect with Alexes!
Anneke Hobson, RD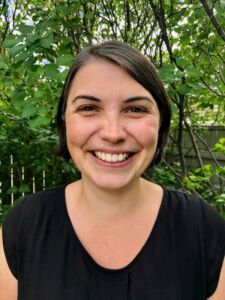 Whether you're struggling with pregnancy side effects, feeding your toddler, or managing dietary restrictions for your child, Anneke is here to support you. 
Let go of chronic dieting and build a healthy relationship with food. If you're interested in adopting a plant-based, sustainable diet without compromising nutrition, she can help with that too.
Anneke offers nutrition support for pregnancy, infants, toddlers, young children, and parents. Whether you're looking for guidance with intuitive eating, vegetarianism, or veganism, she has you covered.
Click here to connect with Anneke!
Audrey Inouye, RD
Audrey is one of Canada's leading Irritable Bowel Syndrome (IBS) Dietitians, co-author of The 28-Day Plan for IBS Relief: 100 Low FODMAP Recipes to Soothe the Symptoms of IBS, and owner of IBS Nutrition a virtual IBS clinic.
She helps people who suffer with bloating, gas, abdominal pain, reflux, diarrhea and/or constipation.
Click here to connect with Audrey!
Brittaney Berendsen, RD
Tired of feeling guilt, shame, and fear around eating? Done with the cycle of failed diets and defeating emotions? Want to break free from a negative body image and fully embrace your life? Struggling with rigid eating habits or exercise solely focused on changing your body?
As a non-diet, Health at Every Size (HAES) Eating Disorder Dietitian, Brittaney is here to help. She offers trauma-informed, inclusive nutrition and body image counseling to liberate individuals from eating disorders, disordered eating, and dieting. Together, you will work towards making peace with your body and rediscovering the joy of eating and movement.
Click here to connect with Brittaney!
For the LOVE of FOOD Nutrition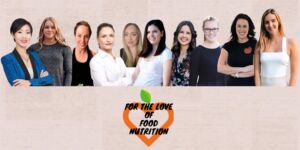 The For the LOVE of FOOD Nutrition team are a skilled team of Registered Dietitians providing support to individuals and families throughout Canada. 
As a team, they believe in meeting you where you are to help improve your overall health.
Click here to connect with For the LOVE of FOOD Nutrition!
Gabrielle Noel, RD
Gabrielle is a passionate Registered Dietitian from the Your Ottawa Dietitian Team. 
With a focus on debunking nutrition myths and simplifying information, she helps individuals achieve their nutrition goals using a personalized approach. She focuses on sports nutrition, healthy eating, diabetes, and heart health. 
Whether in English or French, Gabrielle provides individualized advice, support, and guidance. Her team offers a variety of services, including personalized consultations, group workshops, and corporate/community presentations, tailored to your specific needs.
Click here to connect with Gabrielle!
Jodi Robinson, RD
Transform your relationship with food and your body with Jodi's personalized nutrition counseling. 
She focuses on helping individuals with disordered eating, chronic dieting, and chronic diseases like diabetes. Jodi offers a supportive, non-judgmental approach that helps you break free from diets, find contentment with your natural healthy weight, and overcome obsessive thoughts about food and negative body image.
Embrace the freedom of intuitive eating, gain clarity and confidence, and create a lasting, diet-free lifestyle.
Click here to connect with Jodi!
Joy Y. Kiddie, MSc RD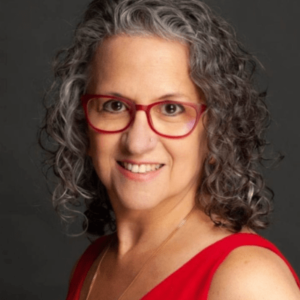 Joy Kiddie is a Registered Dietitian with over a decade of clinical practice in British Columbia along with 10 years of providing virtual services across Canada. Her passion is helping people restore their health and feel better, and believes that there is no one-size-fits-all meal pattern. 
She has years of experience addressing the nutritional challenges of weight management, GERD, GI disorders, allergies/sensitivities, PCOS, and the ketogenic diet. 
Click here to connect with Joy!
Kate Young, RD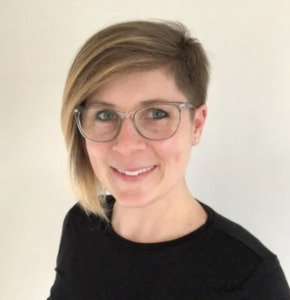 Regain control of your digestive health with the guidance of Kate as a Registered Dietitian. 
If you're tired of gut issues affecting your quality of life and feeling unsure about what to eat, she is here to help. With a focus on irritable bowel syndrome (IBS) and expertise in the low FODMAP diet from Monash University, you will collaborate on a personalized plan that brings balance to your food choices and daily life. 
Say goodbye to discomfort and hello to a healthier gut!
Click here to connect with Kate!
Charlene Kennedy, RD
Kennedy Nutrition offers virtual nutrition consulting across Ontario, Quebec, Nova Scotia, New Brunswick, and Newfoundland. 
Founded in 2009 by Charlene Kennedy, a Registered Dietitian, the practice focuses on pediatric nutrition, rehabilitation, and a range of health challenges.
Their evidence-based recommendations are customized to each client's unique needs, providing practical and realistic nutrition care. Trust Kennedy Nutrition for personalized and effective strategies to support your well-being.
Click here to connect with Charlene!
Melinda Edmonds, RD
Melinda offers practical guidance based on the latest research for lifelong healthy eating habits. 
Working with her means learning effective eating habits, overcoming barriers, receiving accountability and support, accessing trusted nutrition advice, and gaining emotional support for lasting change.
Click here to connect with Melinda!
Renée Racine, RD
Renée focuses on human performance bringing extensive knowledge and experience to the table. Renée's focus shifted from clinical nutrition to sports performance, earning her a Diploma in Sports Nutrition from the International Olympic Committee. 
For the past 7 years, she has been dedicated to working with athletes, helping them optimize body composition, fuel training sessions, enhance adaptations, and facilitate recovery. 
Experience the power of evidence-based nutrition and unlock your peak performance with Renee
Click here to connect with Renée!
Samantha Holmgren, RD
Samantha focuses on supporting individuals with chronic pain, specifically joint pain, and fatigue because as she has walked that path herself. She understands the added challenges these conditions bring to your health and daily life. 
Samantha is here to guide you in discovering a lifestyle that suits you best, combining the science of nutrition with your own lived experience. She will help you reconnect with your intuitive understanding of self-care, empowering you to make choices that truly support your well-being.
Click here to connect with Samantha!
Sue Ward, RD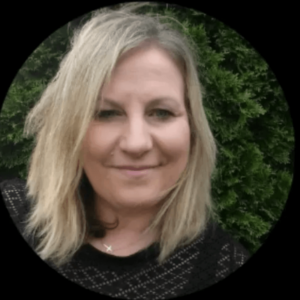 Sue Ward is a Registered Dietitian with 30 years of experience who advocates for a weight-inclusive approach to personal health and nutrition goals. 
She believes that body shape or size should not be viewed as a problem to be fixed or the sole cause of health issues. 
Sue focuses on Health at Every Size approach, addressing concerns such as disordered eating, chronic dieting, and chronic illnesses including diabetes, kidney disease, heart disease, and PCOS.
Click here to connect with Sue!
Tara Gallimore RD MSc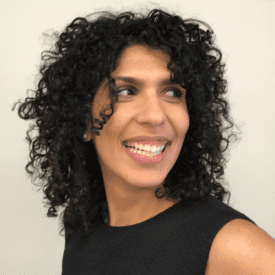 Tara Gallimore RD MSc is a Registered Dietitian and Canadian plant-based sports nutrition expert, focusing on helping active individuals and athletes achieve their goals. 
She focuses on vegan, vegetarian, and veggie-curious individuals, promoting a balanced approach to nutrition without fixating on calorie counting, macros, or body composition. With Tara's guidance, you can enhance your energy levels, excel in your athletic pursuits, and foster a harmonious relationship with food.
Click here to connect with Tara!
To begin your search for a Registered Dietitian who aligns with your specific needs, look no further than this comprehensive list. We wish you the best of luck on your journey! For a broader selection of Dietitians in Ontario covering a diverse range of practice areas, and locations please visit the Dietitian Directory page here.
Christina Dupont, MSc, RD, CDE
Christina Dupont is an Ontario-based Registered Dietitian offering web-based and telephone nutrition counseling. With 13 years of experience in Primary Care, she focuses on Diabetes Management, Cardiovascular Health, Digestive Health, and assisting families with feeding issues in children.
Christina's approach focuses on behavior change for health, rather than weight, and she provides a complimentary discovery call to determine if Eat Well For Life is the right fit. During the assessment, she reviews medical history, dietary intake, and eating behaviors to set personalized nutrition goals.
Connect with Christina here for personalized nutrition strategies to support your well-being