The Best Allergy and Intolerance Dietitians in Canada
by Leslie Harnett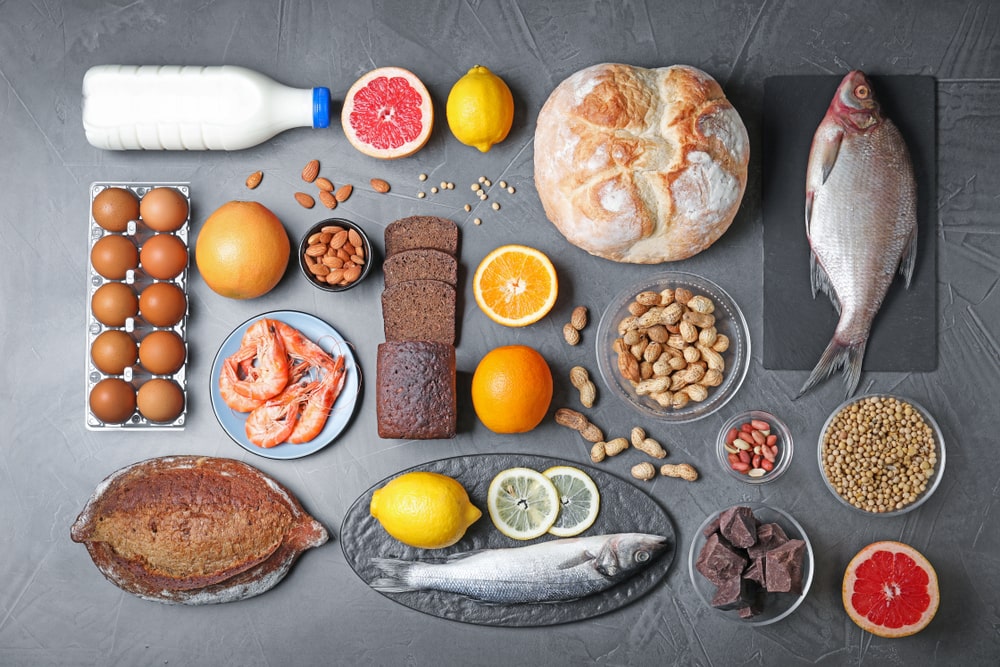 Are you struggling with allergies and wishing to get help from an allergy and intolerance Dietitian?
We get it. Food allergies can make it a struggle to meet your nutrition needs. Worse, allergies and food intolerances may make it difficult to properly fuel your body.
Allergy and intolerance-focused Dietitians provide guidance and support for you. They are the experts in helping you find delicious snacks and meals that work with your body.
Look no further, check out the list below to learn more about allergy and intolerance Dietitians and book an appointment with them!
British Columbia
Alexandra Inman, BSc, RD, Owner of Vancouver Dietitians with a focus on allergies and intolerances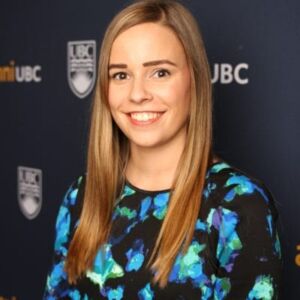 Alexandra is a weight-inclusive practitioner and an allergy and intolerance Dietitian. She believes in focusing on health gain rather than weight loss. That includes the management of allergies and intolerances and thriving in all body sizes. More importantly, she wants her clients to know that health and wellness are worthwhile goals no matter their body shapes or sizes. Also, she takes great pride in helping her clients ditch dieting.
Alexandra has a passion for helping people reach their health and wellness goals. Be it weight loss or allergies control, she is there to help! Through evidence-based nutrition counselling and education, she works closely with her clients. She pursues lifelong learning as staying on top of the latest research is crucial to help serve her clients better.
For more content about health gain and not weight loss, make sure to keep up with the Vancouver Dietitians on Instagram for delicious and beautiful-looking eats and learn more about their philosophy.
Alberta
Andrea Hardy, RD, Owner of Ignite Nutrition, focuses on allergies and intolerances
Specializing in complex digestive disorders, Andrea works with patients with IBS, IBD, SIBO, and so much more! Also, she is working as an allergy and intolerance Dietitian to help clients with their struggles. Also, she has an amazing team of Dietitians- they're recognized as Canada's largest digestive health practice!
Moreover, Andrea and her team really excel in holistic care, focusing on our 4 pillars of digestive health – nutrition management, stress management, medication/supplement management, and the gut microbiome. And this includes the allergy and intolerance services as well.
To dive deeper into the facts behind complex digestive disorders check out Andrea's Instagram, and if you're wanting to learn more about her and Ignite Nutrition.
Megan Wallace, RD, Owner of Sprout Nutrition, with a focus on allergies and intolerances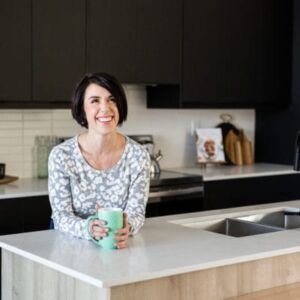 As an allergy and intolerance Dietitian, Megan aims at taking the stress out of eating and feeding. She helps to develop her client's curiosity. Especially on why, how, and what they choose to eat. This is done through behaviour change.
Also, Megan provides services on allergy and intolerance issues for children. She knows the difficulties that both the parents and kids experience when allergies are in the way. Moreover, as a busy mom of 3 kiddos, Megan knows how hard feeding them can be.  Hence, she is realistic when it comes to healthy eating.
Ultimately, her goal is to grant 'permission' on eating and feed and never to chastise.
Help with your little picky eaters can be found on Megan's Facebook! Check out Megan's beautiful Instagram if you need some inspiration for your next family meal.
Shée Lillejord, RD, Virtual Registered Dietitian, Owner of SheelillejoRD, focuses on allergies and intolerances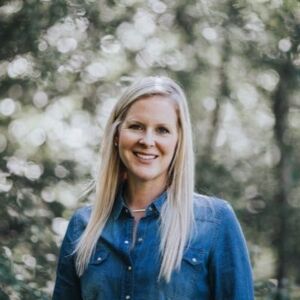 Lillejord is a Virtual Registered Dietitian specializing in food allergies and intolerances. This allows for flexibility and comfort when making appointments. As the mother of three, she truly understands the struggles of parents when kids are facing allergy and intolerance issues. Hence, she wishes to use her professional knowledge to help people with the same problems.
For the past 12 years, Shée has been providing nutrition counselling and education on topics related to food allergies and intolerances and so much more. Also, she provides nutrition programs to all ages. Moreover, her goal is to empower you or your loved ones to make healthy lifestyle choices through realistic changes. Moreover, Shée will help simplify food for you and will teach you how to enjoy food again! Most importantly, Shée will never tell you not to eat your favourite foods–but rather teach you how to enjoy them in a healthy way!
Learn more about Shée's work by visiting her Facebook page and Instagram page.
Marlee Coldwell, RD, digestive health Dietitian focusing on allergies and intolerances at Ignite Nutrition.
Living with digestive issues can be overwhelming. This is why Marlee feels it is SO important to understand patients' gut health stories before making diet and lifestyle recommendations. She also works with her clients with their allergies and intolerances that may be associated with gut health.
Marlee takes pride in connecting with her patients. As an allergy and intolerance Dietitian, being an excellent listener is one of the most important skills. She makes sure she understands her client's struggles and works on overcoming them. Certainly, it is not uncommon to see patients who do not feel they are being heard and understood. And in many cases, it is hurtful for clients to hear that their symptoms are "in their head". Marlee works hard to ensure patients never feel this way.
Therefore, she works with her patients to understand their unique lifestyles, schedules, and preferences to start small changes that have a big impact. She says, "It's often the little things that lead to the greatest outcomes!"
To learn more about connecting with YOUR gut health, and managing YOUR allergies and intolerances check out Marlee on Facebook,
Sarah Glinski, RD, allergies and intolerances Dietitian at Ignite Nutrition.
Sarah helps people with their food relationships. Indeed, food rules are no fun. So, the first step to a healthy relationship with food is letting go of food rules and guilt. Her approach to nutrition includes principles of Intuitive Eating, this facilitates her work as an allergy and intolerance Dietitian as well. She truly sees the complications with allergies and the problems it brings. Essentially, she hopes her clients can stop looking at what to eat, but instead their relationships with food.
More importantly, Sarah wants to get to know you and hear your story. As she believes in YOU. You are the expert of your own body. In essence, her goal is to empower YOU with your diet and lifestyle.
To learn more about your relationship with food, and eating a balanced diet with allergies and intolerances check out Sarah's Instagram!
Brandon Gruber, BSc, RD, Registered Dietitian at Revive Wellness Inc and My Viva Inc, with a focus on allergies and intolerances
As a Registered Dietitian with knowledge of allergies and intolerances, Brandon loves helping his clients understand the connection between their nutrition and physical and mental health.
Working as an allergy and intolerance Dietitian, he sees the important role of nutrition in maintaining physical health. Hence, he wishes to educate his clients on how to manage allergies while maintaining a healthy balanced lifestyle. Furthermore, Brandon lets the client define their path and boundaries instead of him doing that for them.
For example, he works with people to help them understand what healthy eating is, and also what they can do to improve their exercise performance.
Most importantly, Brandon supports clients who are athletes, vegetarian or vegan, and the ones who have allergies and intolerances and so many more beyond these 3 of those categories.
For more behind the scenes of Brandon as an RD follow his Instagram, and learn more about what he does at Revive Wellness and My Viva.
Saskatchewan
Robyn Price, RD, CBS, Dietitian and Lactation Consultant at The Breastfeeding Dietitian. Focusing on lactation and allergies and intolerances.
As one of very few Dietitians in the breastfeeding space, Robyn guarantees fresh perspectives on the challenges. Specifically, she helps to breastfeed moms learn how to read and understand their babies.
Specifically, her work on nurturing breastfeeding behaviours and feeding patterns empowers struggling moms.   In particular, many moms eliminate foods to tame the baby's fussy behaviour. Robyn is knowledgeable in lactation and nutrition to tackle the root cause for a solution.
Also, she is also an allergy and intolerance-focused Dietitian. She works closely with parents and their children to tackle allergies and intolerances as she wants her clients to thrive in their lives.
To learn more about tips for successful breastfeeding and to be a part of a safe and encouraging community for moms, make sure to check out The Breastfeeding Dietitian on Facebook and Instagram!
Taletha Bennett, RD, allergies and intolerances  Dietitian with Eatwell Nutrition Consulting
Working in nutrition counselling, Taletha believes that health is possible at any size. Through learning clients' relationships with food, Taletha creates effective solutions with clients that will guide them to self-management. Ultimately, she wants to take guilt and morality out of food to allow for the enjoyment of food.
Additionally, Taletha is working as an allergy and intolerance-focused Dietitian in Saskatchewan. She understands the complications associated with food intolerances like Celiac disease, and she works closely with her clients to tackle the condition. Taletha is certified by Monash University to treat digestive issues, with the low-FODMAP elimination diet. Besides, she uses holistic strategies to empower clients to improve their quality of life and reduce GI symptoms.
If you are in Saskatchewan and wish to know more about her, check out her website at EatWellNutrition!
Quebec
Norma Ishayek, Professional Dietitian/Nutritionist OPDQ member, Norma Ishayek private dietitian/nutritionist, focusing on allergies and intolerances and heart health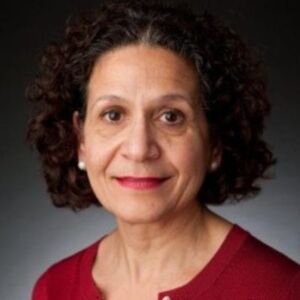 Norma has 40 years of experience in the field with many areas of focus. For example, she concentrates on digestive health, Intuitive Eating, and allergy and intolerances. Besides these specific focuses, she also works with her clients on vegetarian and vegan lifestyles on how to incorporate plant-based foods into their daily lives.
Moreover, as an allergy and intolerance Dietitian, she works closely with her clients to help them overcome their difficulties. Also, she firmly believes in educating and empowering her clients to take control. She will not hesitate is proclaiming herself as a strong advocate for healthy foods.
Discover more about achieving your personal health goals or heart health on Norma's Facebook
Nova Scotia
Nicole Marchand, RD, Dietitian and Private Consultant at Eat Well Nova Scotia, specializing in the areas of gut health and chronic diseases, with a focus on allergies and intolerances.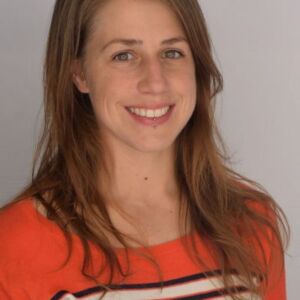 Marchand works with people with digestive health issues and allergies and intolerances. Specifically, she works on one-on-one care treatment to meet the clients' needs and goals.
As an allergy and intolerance Dietitian, she practices 'nutritional medicine' to prevent and treat allergy and intolerance symptoms.  Most of the time, clients will move through step-by-step programs, that are specific to their needs.
Stay up to date with Nicole's article reviews on her Facebook page or read her informed health tips on her Instagram page!
Lesley Seto, MSc. A, RD, Dietitian, Yoga Instructor and Owner of Embodhi Nutrition and Yoga with a focus on allergies and intolerances.
Serving her clients as an allergy and intolerance Dietitian, Lesley works with her client's personal experiences and health history, she helps them identify what is needed.  Also, Lesley is dedicated to helping her clients with specific tools and techniques to control allergies and intolerances, these allow clients to participate in their health.
Moreover, Lesley helps clients tune into their bodies ' inner wisdom and power. She combines food, yoga, meditation, and supplements to support her client's improved health and well-being.
Essentially, Lesley takes the whole-body approach to nutrition for digestive health and allergy concerns. Also, she integrates her experience and training in yoga, meditation and herbal supplements, to help her clients. Consequently, all of these help to manage stress and anxiety which links back to health concerns and wellbeing.
Discover more about taking control of your health through nutrition holistically, and yoga on Lesley's Facebook, and Instagram.
Going beyond the Dietitian Directory
Contact one of these experienced food allergy and intolerance Dietitians to help you navigate a healthy lifestyle that accommodates your allergies and intolerances. To check out if any of these RDs are in your region, check out more Dietitians focusing on food allergies and intolerances on the Dietitian Directory.
Craving some more nutrition-related blog posts and know more about our featured Dietitians? Check out our Instagram for more information!
Related readings: To learn more about the work of Dietitians and Nutritionists, check out the article on Dietitian vs. Nutritionist – What's the Difference in Canada
Other articles that you may be interested in:
Top Calgary Dietitians to Follow on Instagram
About the author: Authored by Leslie Harnett, a first-year dietetics student at the University of Alberta with plans to become a Registered Dietitian. This article is edited by Trinity Tang, a senior dietetics student studying at New York University.