The Best 5 Small-Town Dietitians in Canada
by Leslie Harnett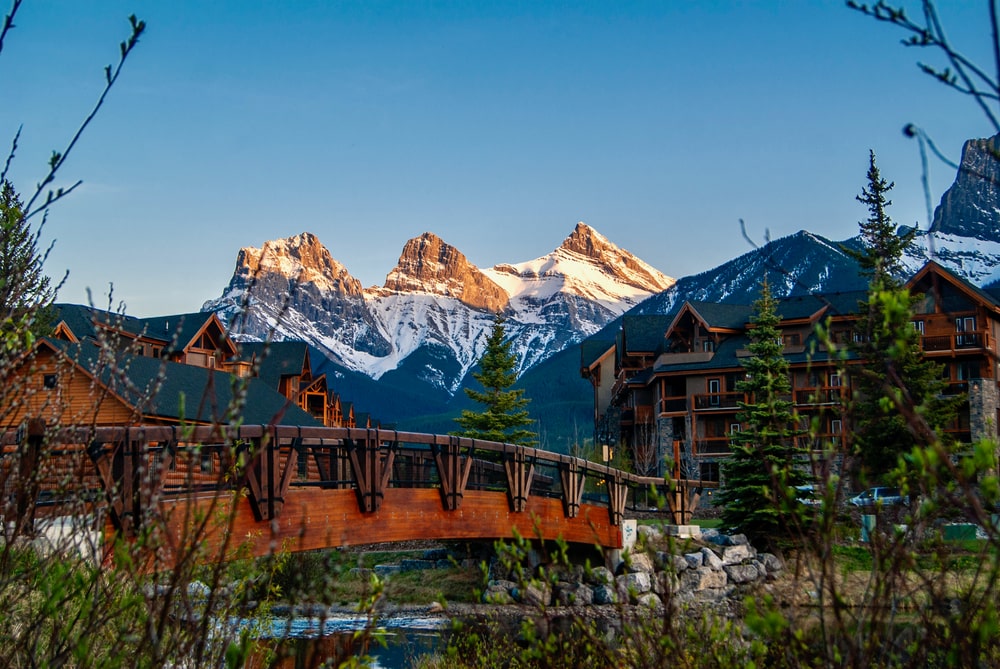 What would you do if you need to find a Dietitian in a small town?….. Google? Asking a friend? Small-Town Dietitian
Finding a small-town Dietitian that can meet your needs can be a challenge. With new technology, this has become easier, with many small-town Dietitians working online to provide virtual services.
You may find it easier for you to relate to a Dietitian from a small close-knit community vs. a large city. You may even find their recommendations more sensible.
On the bright side, the odds are there is likely a small-town Dietitian in your area that you don't even know about yet.
Check out the list of the Best Small-Town Dietitians in Canada to save yourself from intense browsing and research!
On to the Best Small-Town Dietitians in Canada
Alberta – Chestermere
Shée Lillejord, RD, Virtual Registered Dietitian, Owner of SheelillejoRD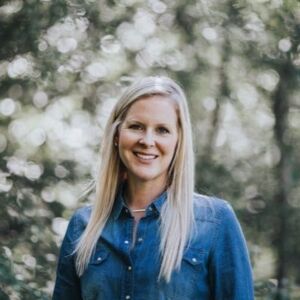 Lillejord is a Virtual Registered Dietitian specializing in food allergy and intolerance. This allows for flexibility and comfort when making appointments. Though she is working virtually as a small-town Dietitian, she can totally meet with clients outside of Alberta online.  As the mother of three, she truly understands the struggles of parents when kids are facing allergy and intolerance issues. Hence, she wishes to use her professional knowledge to help people with the same problems.  Shée can be your guidance and support!
For the past 12 years, Shée has been providing nutrition counselling and education as a small town Dietitian. Also, she provides nutrition programs to all ages. Moreover, her goal is to empower you or your loved ones to make healthy lifestyle choices through realistic changes. Shée will help simplify food for you and help you learn how to enjoy food again! Most importantly, Shée will never tell you not to eat your favourite foods–but rather teach you how to enjoy them in a healthy way!
Learn more about Shée's work by visiting her Facebook page and Instagram page.
Alberta – Morinville
Erin Nelson, BSc, RD, Owner, and Dietitian at Balance Nutrition Counselling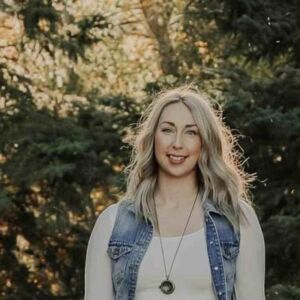 Working as a small-town Dietitian in Morinville, Erin works one-on-one with clients to aid them in making goals. She wishes to support her clients in healthy eating, chronic disease management, and making peace with food. Being from a small town, Erin knows how important building good rapport with clients is, she takes the time to get to know who her clients are.
Moreover, she believes her knowledge about food and nutrition is one piece she brings to the table. While her clients bring the other crucial piece, their own self-knowledge. Hence, Erin always strives to meet her clients where they are at so she can walk with them.
As a Dietitian serving people in small towns, her mission is to help provide her clients with the tools needed to listen to their own bodies. Ultimately, she proposes her two-part mission–Helping her clients heal their relationship with food and empowering the future generation to withstand the diet culture.
Ultimately, she hopes to build a world where our young people aren't vulnerable to diet culture's messaging of inadequacy. So that everyone can live their lives to the fullest.
Learn more about Erin's work by visiting her Facebook page and Instagram page or website.
Birch River – Manitoba
Katie Kroeker, RD, Owner of The Rural Dietitian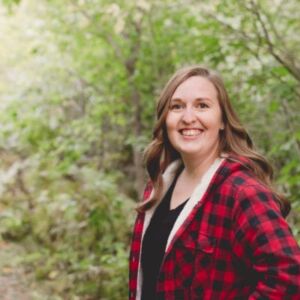 Focusing on body positivity as a small town Dietitian, Katie helps women accept their bodies, feel comfortable and confident around food, and feeding their families. Also, she believes in weight-inclusive and compassionate care that gives acceptance and dignity to all. In addition, her work extends beyond small towns as she is right there for you online! Katie provides virtual services to her clients to make appointments flexible and convenient.
The primary focus of Katie is helping women with body image as well as meal planning. Moreover, she tries to incorporate the idea of body positivity and acceptance in her sessions, she wishes to empower her clients to live their healthy lives.
Check out Katie's Instagram for some eye-catching posts on all things food and Dietitian facts.
Balgonie – Saskatchewan
Lacey Engel, BSc. Nutrition, BSc. Kinesiology, Registered Dietitian and owner of Beyond Baby Nutrition
As a small town Dietitian in Saskatchewan, Lacey focuses on pediatric nutrition with parents and children. She believes that all food is good food. So, Lacey wishes to raise kids who don't diet a day in their life. Indeed, this change only starts at home, so she is keen on working closely with parents to make it work.
With this in mind, she helps parents find a balanced approach to feeding their families. Moreover, she serves people outside of the small towns in Saskatchewan as a virtual Registered Dietitian, she works closely with parents on Intuitive Eating to help children thrive and grow healthily.
Moreover, as a mom of twins, Lacey knows the struggles of raising a healthy family. From recipes to battling picky eating, she is here to help develop realistic strategies. She is more than just a small-town Dietitian as she posts videos online to help struggling parents.
For more tips and tricks on raising picky eaters, make sure to check out the Beyond Baby Nutrition Facebook page.
Moose Jaw – Saskatchewan
Robyn Price, RD, CBS, Dietitian and Lactation Consultant at The Breastfeeding Dietitian
As one of very few Dietitians in the breastfeeding space, Robyn guarantees fresh perspectives on the challenges. Specifically, she helps to breastfeed moms learn how to read and understand their babies. Though is working as a Dietitian in a small town, her work extends beyond the boundaries. She is actively assisting her clients online through social media as a virtual RD. This means she will be available online to meet with you whenever you are free!
Specifically, her work on nurturing breastfeeding behaviours and feeding patterns empower struggling moms.  In particular, many moms eliminate foods to tame the baby's fussy behaviour. Robyn is knowledgeable in lactation and nutrition to tackle the root cause for a solution.
To learn more about tips for successful breastfeeding and to be a part of a safe and encouraging community for moms, make sure to check out The Breastfeeding Dietitian on Facebook and Instagram!
Going beyond the Dietitian Directory
These small-town Dietitians may be from a small community, but they have a VAST amount of knowledge to help you with your nutrition needs! If you want to find a Dietitian in your area, try searching by location on the Dietitian Directory.
Craving some more nutrition-related blog posts and know more about our featured Dietitians? Check out our Instagram for more information!
Related readings: To learn more about the work of Dietitians and Nutritionists, check out the article Dietitian vs. Nutritionist – What's the Difference in Canada
Other articles that you may be interested in:
Top Calgary Dietitians to Follow on Instagram
About the authors: Authored by Leslie Harnett, a first-year dietetics student at the University of Alberta with plans to become a Registered Dietitian. This article is edited by Trinity Tang, a senior dietetics student studying at the New York University.