Lacombe Farmers Market: Central Alberta's Hidden Gem
by Ashley Peters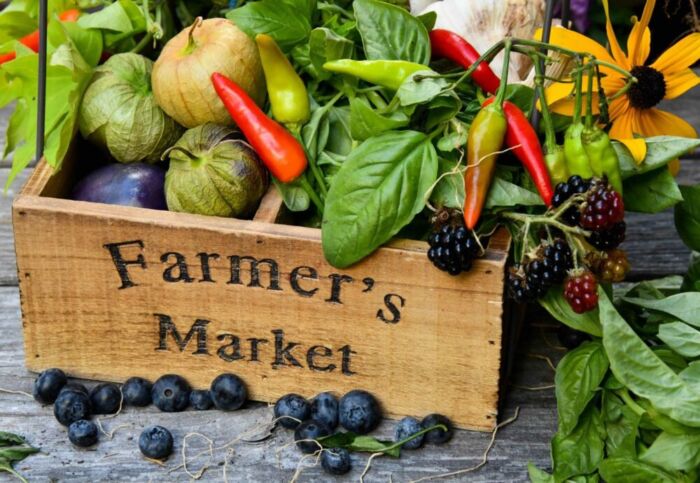 Alberta is known around the globe for its mountains, glaciers, and picture-perfect lakes. Less known is our expansive, bustling food markets showcasing the plentiful food ingredients grown throughout the province. The Lacombe Farmers Market is Central Alberta's hidden gem, where they've been serving up local products since 1979.
Like a fine wine, Lacombe's Farmers Market has only gotten better over time. The vendors found at this market vary from week to week mixed with a dash of consistent regulars. This evolving market offers a kind of product diversity not seen in other markets while offering the comfort of familiar products and faces.
This guide will help you get the most out of this fabulous market!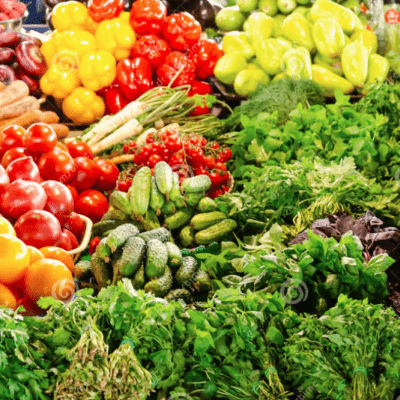 When To Visit
Unique to Lacombe Farmers Market, there are summer and winter markets. Summer markets start in June and run until the first week in October.
Operating times are:
Fridays from 9 am – 1 pm
The winter markets are held over various Fridays from November to December. Don't forget about their evening markets from 4-8 pm in November!
Visit the Lacombe Farmers Market website for current dates.
Getting to Lacombe Farmers Market
This market is just off Highway 2 making it a convenient stop between Edmonton and Calgary for some local produce or tasty treats.
The market in the summer is found in the lovely Michener Park across from the golf course.
The winter and night markets are held in the Lacombe Memorial Centre.
What to Expect When You Get There
There is plenty of parking and space around the market to enjoy your purchase or simply soak in the local market vibes. Expect to see a wide variety of vendors. If you're looking for something different like hand-sewn clothing or furniture, it can probably be found at the Lacombe Farmers Market.
Some vendors operate using cash only so hit the bank before you go.
Where Do Vendors Get Their Ingredients?
Many vendors source ingredients from their backyards! There are several local greenhouses in Lacombe providing base ingredients for local vendors to use at the market:
Paul's Garden
S4 Greenhouse
Lacombe High School
Vendors at Lacombe Farmers Market
Everyone involved with the market understands the importance of homemade and it shows in the vendors' products and residents' loyalty to the market.
Pure n' Simple
Mandy Hansen of Pure n' Simple has been in the food industry for nearly 30 years, starting the farmers' market life full time in 2007. As a regular of the Lacombe Farmers Market, she sees the immense support from the Lacombe community as a blessing.
Pure n' Simple lovingly crafts:
Over 70 kinds of jams and jellies including a no sugar line of 20 different kinds.
All the pickled vegetables you can dream up! Some come in spicy versions.
Bundles of homegrown, pesticide, and herbicide-free vegetables.
Delicious homemade baked goods like marmalade twist or garlic cheeseburger buns
A new addition is the homemade frozen meals. Purchase a frozen pork loin dinner with all the fixings, pop it in the oven and get ready for a home-cooked meal in minutes.
There are more amazing Pure n' Simple products, check out their Instagram: @purensimple2007
Market on Twelve
This local garden centre in Lacombe is a staple contributor to the farmers market and residents' back yards.
Their greenhouse is packed full of beautiful flowers and delicious produce. You can purchase organically grown vegetables ready to eat or pick up a few plants and grow them yourself.
Check out their Facebook page  for what's available outside of farmers market hours!
The Complete K9.Ltd For Your Furry Friends
A local farmer's market vendor, The Complete K9, is about quality raw food at an affordable price for your pets. They carry a variety of products from raw fermented goat milk to dehydrated beef treats.
It's not often you see a farmer's market vendor that:
Is for mans best friend
Has delivery routes throughout Canada -click here to find out where!
Provides helpful resources like a raw food calculator to see how much you need
Stop by their trailer at the market and see what you can do for your four-legged family members!
Looking to Get Your Hands On Some B.C Fruit This Summer?
Getting your summer B.C cherry and peach fix is as easy as looking for vendors: Souto Farms or Dwight Gould B.C fruit at the farmers market!
Food Trucks At Lacombe Farmers Market
A visit to the market is not complete without a local snack to keep you going during your adventures. There are several opportunities at this market to sample delicious foods and treats. Concession stands rotate through every Friday.
Below are just a few favourites you're likely to see!
Carnival Cravings Ltd
A place where nostalgia meets mini donuts! Grab a freshly squeezed lemonade to keep you cool while you mosey around the market, and if you're craving something classic for your market adventure, this food stop is where you want to be! Check them out here.
The Hungry Beast
You can't miss this big, black food truck in the market. If you're craving some Alberta beef, pick up a hamburger and fries to satisfy even the pickiest of eaters. You can't go wrong with country classics found here- bring your appetite! Check them out here.
Wannawafel
The food stand proves waffles are for any occasion with their handheld creations or the classic Belgium Liege waffle with all the fixings.
Originally from Victoria, BC, the joy of waffles has made it to Alberta. They import the finest pearl sugars and chocolate from Belgium to blend with Canadian-sourced ingredients making the perfect waffle for your farmers' market feast. Check them out here.
There you have it! A guide to central Alberta's hidden gem: The Lacombe Farmers Market! All that's left is getting out there to experience the authenticity and passions of a great local market right here in Alberta.
Authors: Ashley Peters Dietitian student, and Audrey Tait MSc CCC CSAT RD, owner of Inspirational Insights Counselling, Inc.