Jessica Eddy Gives Insight on a Balanced Diet for Aerialists and Dancers
by Nancy Gammack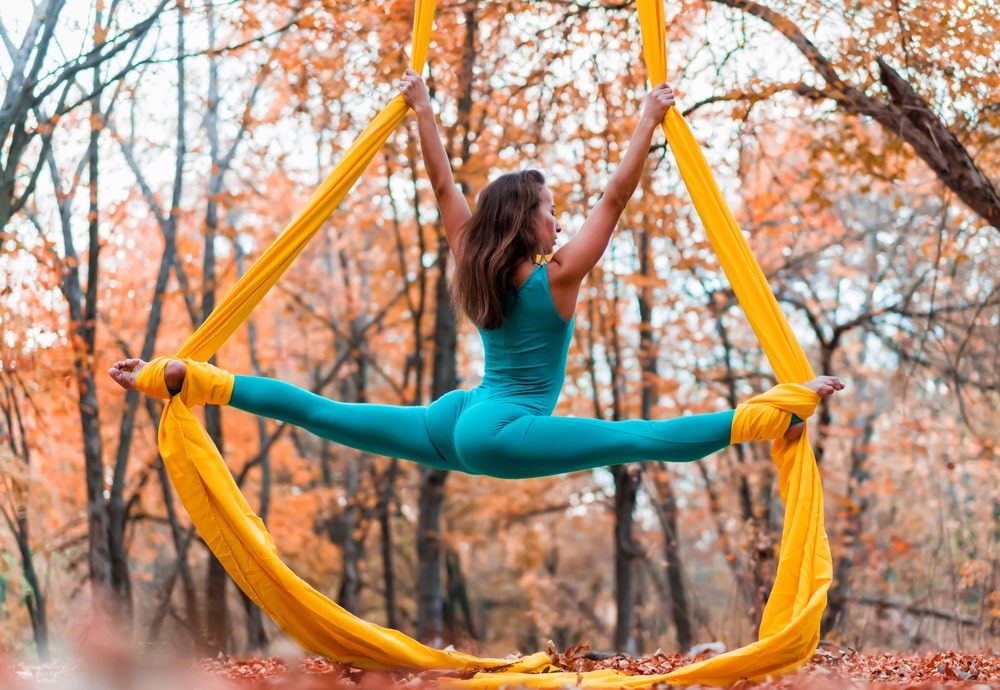 Registered Dietitians like Jessica Eddy work in diverse area of settings. Some of these include, but are not limited to, working in a hospital, specialized clinic, or long-term care facility, within the neighbourhood, partnering with local businesses, community organizations or schools, or perhaps even running their own private practice!
Registered Dietitian, Jessica Eddy, demonstrates how vast the area of dietetic practice is as the owner of the private practice, Nutrition Now, which specializes in supporting dancers and aerialists in creating a positive relationship with food and one that supports sports performance.
In this interview with Jessica, learn more about her journey as a Dietitian, her vision, and how her business, Nutrition Now, came to be. Below is the interview with Jessica, that showcases nutrition for dancers and aerialists, a unique area of sports nutrition!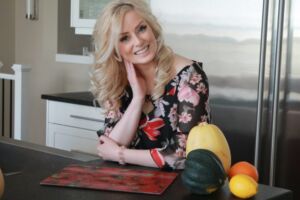 On to the interview with Jessica Eddy, RD!
Can you describe your career path and how you ended up where you are now?
I completed the majority of my Internship in Calgary, AB.
I planned on applying for community-based jobs in Calgary upon completion; however, my partner and I own a construction company together (started when I was in my second year), and we needed to be closer to Edmonton. So we compromised and both moved to Red Deer.
It was then that I reflected on what I wanted to provide as a Dietitian the most, and what I was uniquely positioned for – and that is nutrition for other dancers and aerialists.
Almost immediately, I started on a path of continual learning and implementation of intuitive eating/mindful eating and weight-inclusive research and principles into my practice.
What made you want to become a Dietitian?
Growing up food was not a "worry". It was always accessible, and there was no deeper thought or analysis into eating food for health other than "eat my vegetables" and "eat what is on your plate and be grateful for it".
When I graduated high school, I left home and I pursued a professional career in dance.
It was then that I started to think about food differently, in a way where restriction and good/bad foods entered my life. After illness from not understanding how to properly nourish myself as an athlete, I decided to put my dance career on hold and moved to Costa Rica for 5.5 months.
In Costa Rica, I tried new foods and got to live in a different food experience (i.e. catching and cooking fish, not having a refrigerator, observing the gratitude for food from local people).
When I came back to Canada, I had developed a curiosity for learning about food and nutrition. I then chose the University of Alberta's dietetics program to continue developing this passion for exploring food and the food experience.
What does a typical workday for you look like?
A typical workday changes very often for me in a private practice setting, but typically in the morning I review all messages and emails, call clients, and complete most of my initial phone consultations.
In the afternoons, I see clients (virtually right now), and create presentations/workshops, as well as read research, take courses, meet with colleagues and manage my website and advertising.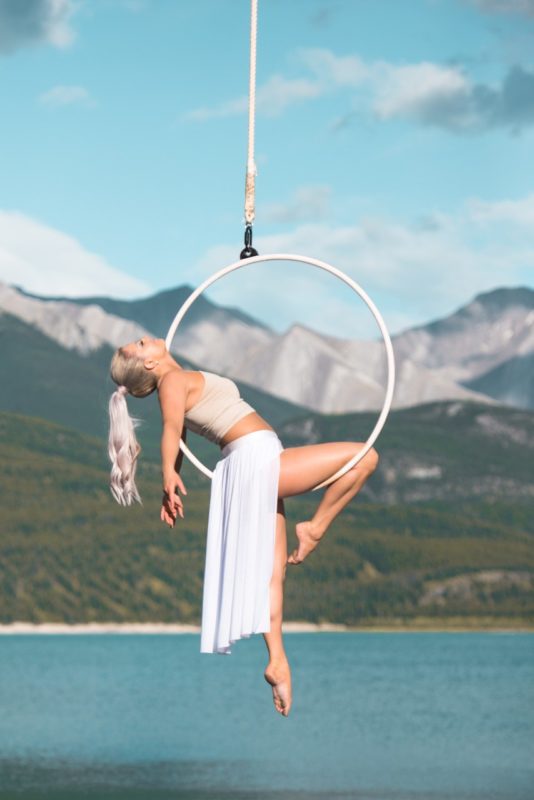 What do you enjoy most about your work?
I enjoy seeing people find more joy in their food and develop more love and kindness for themselves.
For myself, I enjoy having the freedom to be able to work in the areas of nutrition that I feel very passionate about.
What do you find most challenging about your work?
I find the biggest challenge as a private practice Dietitian, is feeling alone. Starting a business from scratch on your own can be hard mentally, and can lower your confidence as well.
My advice is to find a great support system, including a mentor RD, that can help you through some of the common mental blocks and help you feel less alone.
How would you describe mindful eating?
Mindful eating is a focus on well-being, rather than weight. It's a part of intuitive eating, only there is less structure.
It helps to bring awareness to hunger and satiety cues, tuning into individual senses and sensations, and helping individuals to have a non-judgemental curiosity about food that can help them to make decisions respecting their own inner wisdom and increasing satisfaction in their food experiences.
What is the most common misconception people have about meeting with a Dietitian?
A huge misconception is that everyone receives the same nutrition prescription or "diet".
Also, a Dietitian will tell them what they need to eat and give them a meal plan, without asking them questions or exploring what their interests and food experiences are.
Many people want me to just tell them what to do, not realizing that they have their own inner wisdom about what they need. I am an expert in nutrition, but every person is an expert on their own body.
Where do you see the Dietitian profession in 5-10 years?
I see the Dietitian profession (as a whole) more weight-neutral and more RD's moving towards adapting  health at every size (HAES), mindful eating, or intuitive eating approaches.
Jessica Eddy on: What 3 skills are the most important to develop/improve on to be a successful Dietitian?
Finding your niche:
Work to find what area of Dietetics brings you joy and you feel passionate about, even if that takes some time or some job exploration. I believe that we all have something unique to bring to the profession.
Patient-Centered/Motivational Interviewing:
Getting comfortable with asking clients more questions, especially questions that you may find uncomfortable. I found that this was the area I needed to work on the most after completing my internship – it comes with practice and experience.
Advocacy for our profession and your niche:
This includes discovering the best way to portray our profession to other health professionals, or the public, but also having the confidence that you know what is right as a nutrition expert.
From a mindful eating or weight-neutral perspective, I believe that I need to be advocating against diet culture; this includes, reporting false or misleading information on social media.
What is one piece of advice you would give a new Dietitian entering this field?
Find your support system of other health professionals and colleagues. Know that you have the knowledge of what you know and what you don't know, so recognize that not knowing something does not mean that you are not confident, or are not an expert.
Give yourself the time to learn and make mistakes. This being said, don't let anyone bring you down; use your support system to stay strong!
About the Author: This article was written by Nancy Gammack, a Dietitian student at the University of Alberta and Jessica Eddy, RD, owner of Nutrition Now. Connect with Jessica here.