Healthy Packaged Snacks for Kids Recommended by Dietitian Parents
by Sheryl Wang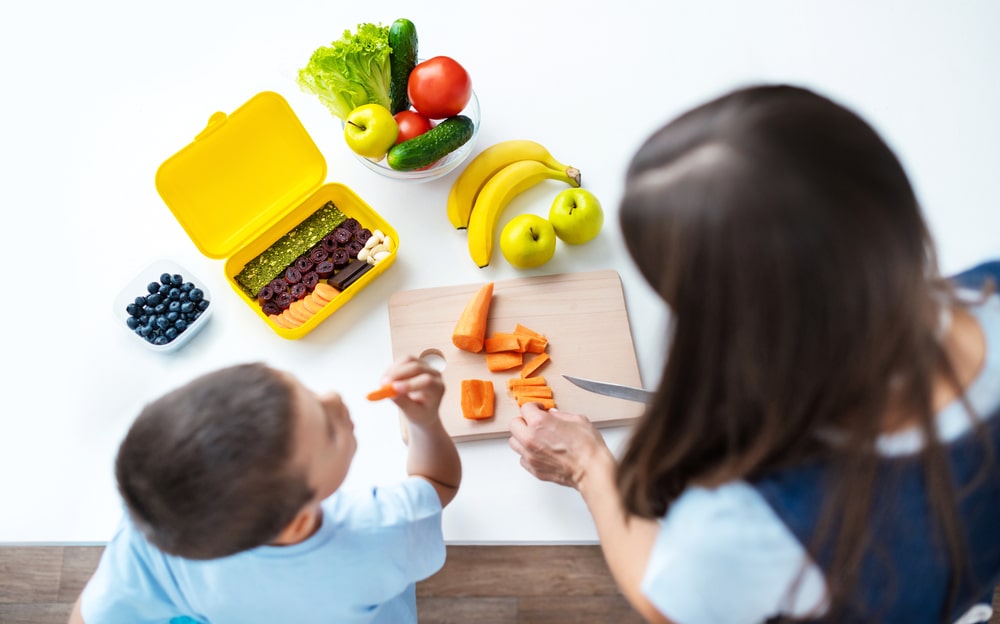 Are you a parent scratching your head trying to pick some healthy packaged snacks for your kids? Having the right snacks on hand can make healthier choices easier for your family. The right snacks can provide your children with the nutritional building blocks they need to learn and grow their best.
Check out what healthy packaged snacks some Canadian Dietitian parents pick for their children.
Jennifer House, MSc, RD and the Owner of First Step Nutrition
"I keep dried fruit, trail mix (my kids can take nuts to school) and some KIND bars in the pantry for school lunches. That way, by the end of the week, if we've run out of fresh snacks, it's easy to add in some packaged but still healthy snacks. When choosing packaged snacks, such as granola bars, I look for something with some fibre and protein with lower sugar.  "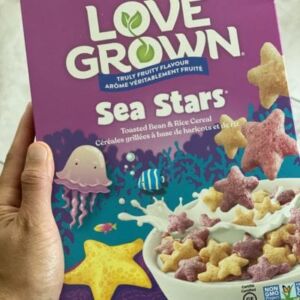 "I love bean-based cereals such as Love Grown Power O's or Sea Stars or Cinnamon Lion Hearts. It's so fun to eat as a snack or add to homemade trail mixes. Bean-based cereals are lower in sugar and higher in protein and fibre! Win-win in my books! My rule of thumb is keeping sugar less than 10g and having at least 2g fibre per serving."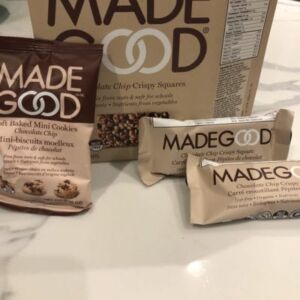 "Made Good brand makes delicious chocolate chip crispy squares or mini soft-baked chocolate chip cookies. They are perfect for sending to school as they are peanut-free. I also love that the products are made with fibre, lower in sugar than other bars, and the ingredients are clean and organic. They also taste great, and the kids approve. A balance of taste, optimal health, nutrition and school safe for allergies are all important principles that make this a healthy choice for kids. 
Generally, I encourage parents to look at food labels and note the portions on the top of the nutrition label. Then focus on products that the labels show is free of trans fats, but contain heart-healthy unsaturated fats, a good source of fibre, lower sugar (focus on single digits for sugar) and low sodium (less than 10%). Added protein in a bar is also a bonus. Also, the taste is important too. We want our kids to eat healthily but not sacrifice taste and enjoyment and socialization that food brings."
Cheryl Strachan, RD, MBA and the Founder of Sweet Spot Nutrition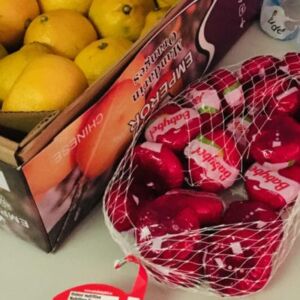 "My kids almost always get an individually packaged cheese of some kind. They enjoy them, plus they get protein, which is often short because we don't eat a lot of meat. Plus, cheese gives them calcium, of course. It's even heart-healthier than most people think! (Not that my kids care about that.)
I try to keep the sodium down, even for the kids. More Canadians are developing high blood pressure at an earlier age, so even now, I try to watch the sodium in packaged food."
Tips to power you and your family up in the easiest way!
Add a protein. Many Dietitians highlighted the importance of including proteins in-school snacks. Protein-rich food can sustain you and help you feel full before lunchtime. Good ideas of the on-the-go protein source are cheese sticks, protein bars, and trail mix.
Include healthy fats in your snack choices. Healthy fats such as a slice of avocado and a handful of nuts can make a snack more satiating and will delay your hunger until your next meal.
Ensure to consume enough fruit and vegetables. Based on the Canada Food Guide Snapshot, a balanced eating pattern should include at least  1/2 the plate of the food consisting of fruits and veggies.
Prepare snacks ahead of time. It will be a big help if you bake a bunch of homemade oatmeal muffins on the weekends and refrigerate them for the busy school day.
It's totally easy to choose and pack healthy snacks for kids. If you liked this article maybe you would like to see more snack and breakfast ideas from our Dietitians in the articles below.
–What Do Dietitians Eat For Breakfast?
–Top Pediatric Dietitians in Canada
About the Author: Sheryl Wang is a 4th-year food and nutrition student at the University of Prince Edward Island pursuing a career as a Registered Dietitian.