What Do Dietitians Eat for Breakfast?
by Sheryl Wang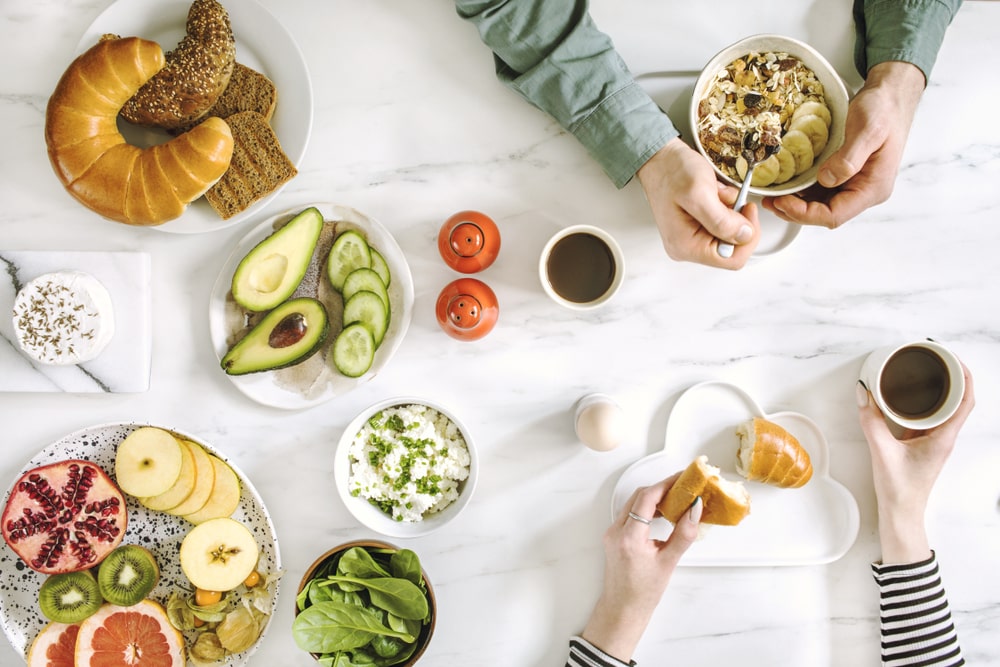 It's the most important meal of the day – breakfast! A balanced breakfast that consists of healthy carbs, protein, and fruits or vegetables can make a significant difference in your energy, focus, and cognitive performance. Breakfast can also help you avoid the hunger crash in the middle of the day which can lead to overeating and can help keep cravings at bay.
To set yourself up for success for all of the things you need to get done during the day, you want to fuel yourself with the right foods. And what better way to get a good idea of what a healthy, balanced breakfast looks like than by finding out exactly what nutrition experts in Canada eat? 
We sent out a survey to Registered Dietitians in Canada on what they eat for breakfast. Here are some of their quick and healthy breakfast tips along with pictures of delicious food that will inspire your morning meals.
"I normally eat toast with either peanut butter or an egg, some fruit and a latte. We keep breakfast easy, as mornings are rushed, getting everyone out the door to school! My breakfast is balanced, containing fruit, grain and protein (egg or nut butter)."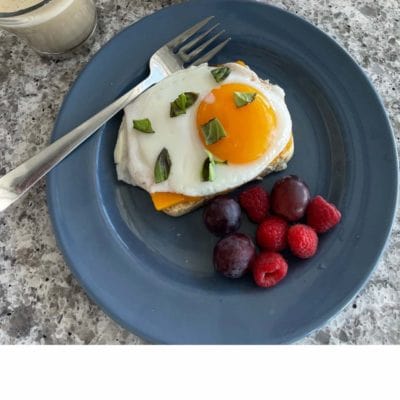 Jennifer's Breakfast Tip: Add protein
"It's so easy to have plain packaged oatmeal or toast with jam – but breakfast is often missing a protein! Add some protein (like an egg, nut or nut butter, hemp hearts, yogurt or other dairies) to keep sustained energy for longer."
Amanda Li, Registered Dietitian and the Owner of Wellness Simplified
"I love making savoury breakfasts because they are usually way more satisfying and satiating! Here we have smoked salmon with mashed avocado and thinly sliced pickled cucumbers on rice cakes or a slice of gluten-free bean flour-based bread. I normally purchase Queen St. Bakery Sliced Sandwich bread and have it in my freezer at all times!"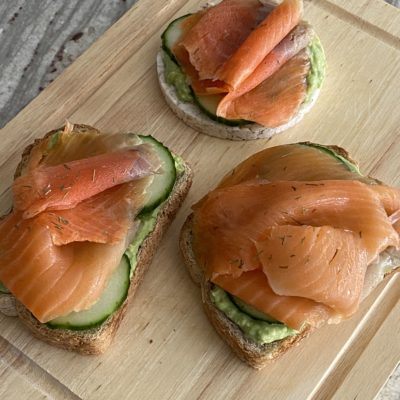 Amanda's Breakfast Tip: Add protein and healthy fats
"A key component to an energizing breakfast is one that contains both protein and healthy fats. This dish can be whipped up in no time, and I love how I can always stock up on smoked salmon and homemade pickled cucumbers."
"My breakfast go-to is a smoothie! I use a vanilla vegan protein base and always add a mix of the following: spinach/kale, flax (currently using a flax blend from Nutracleanse), and a mix of water and unsweetened plant-based milk (usually oat milk). You can customize flavours to keep it interesting."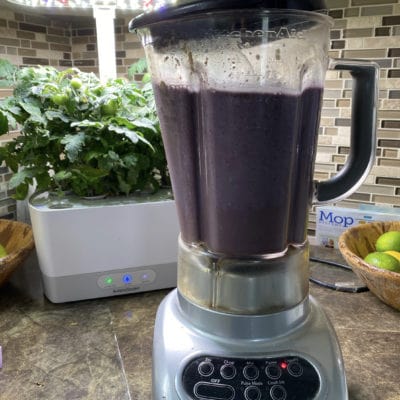 Sara's Breakfast Tip: Include healthy fat(s), protein, and adequate fibre in breakfast
"Some of my favourites are:
pumpkin puree, cinnamon, nutmeg (loads of fibre and antioxidants)

matcha powder, half a frozen banana and, fresh mint leaves."
"This is one of my favourite breakfast and or lunch meals. It's super easy and quick to make. It's filled with fibre, protein and healthy fatty acids for balanced nutrition. It includes plain Greek yogurt for a source of protein, berries for added sweetness, fibre, antioxidants and nutrients, smart bran cereal by Natures path for a good source of fibre, and Chia seeds, which make this breakfast super healthy, nutritious, delicious and filling meal."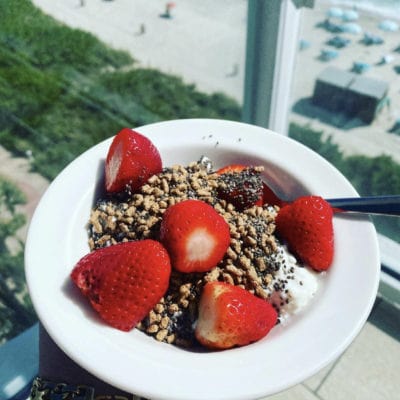 Amy's Breakfast Tip: add fibre, protein, and fatty acids
"Always try to start your day with whole grains filled with fibre, protein and fatty acids to increase metabolism, balance insulin, and blood sugar levels which will provide you with efficient energy to start your day and stay alert."
"Eggs are a great protein for breakfast, and adding vegetables at breakfast makes it easier to eat enough vegetables throughout the day. This quick meal has 2 eggs and whatever veggies you like! I used asparagus (cook for a few minutes while chopping the other vegetables), red and orange peppers, mushrooms, and tomatoes. Whisk the eggs, add to a hot pan and then top with veggies. As the eggs cook, fold them in to create a package and flip them over to serve. Add a piece of whole-grain toast or finish with some fruit and yogurt, and you have a well-balanced meal. I aim to use whole foods rather than convenience items as they can often be just as quick to prepare. This is a great way to use up the food you already have on hand too! "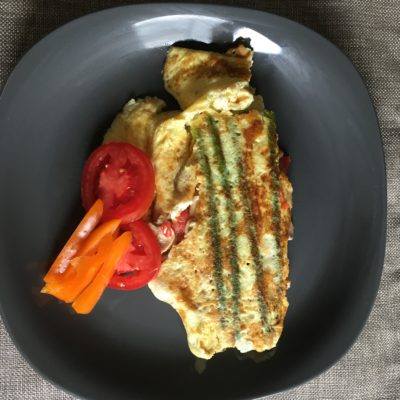 Dayna's Breakfast Tip: Add protein, fibre, and avoid juice
"For breakfast, include protein-rich food such as eggs, cheese, Greek yogurt or nut butter, some vegetables or fruit and fibre-rich food such as whole-grain bread or a high fibre cereal added to the yogurt as a crunchy topping. Avoid juice – go for a whole fruit option to provide extra nutrients and some fibre. If you make a stir-fry the night before, chop some extra vegetables to make it even faster to prepare an egg and veggie breakfast the next day!"
"I'll usually have some type of cracker, peanut butter, and a banana. It's a great combination of sweet and savoury (I like something salty in the morning!), combines 3 different food groups (grains, meat & alternatives, fruit), and is satiating and filling. It's also super quick to prepare and eat."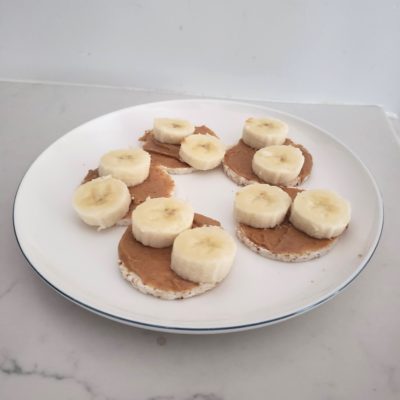 Bracha's Breakfast Tip: Include fats and protein
"Include fats and protein in breakfast for longer-lasting energy. You don't have to stick to the stereotypical breakfasts of cereal or toast. Sandwiches or supper leftovers make filling and simple meals."
Serena Benali, RD and the Owner of In Good Nutrition
"This has been my go-to breakfast for the last three years! A homemade blueberry muffin with yogurt, ground flax, Chia seeds, and hemp seeds! This is my go-to because it's simple and so delicious. It also keeps me nice and full all morning long. I make a double batch of this recipe about once a month and freeze them. I usually keep a container in my fridge full of them, and when I run out, I refill it! This breakfast has nearly 10 grams of fibre, omega-3 fats, and 20 grams of protein."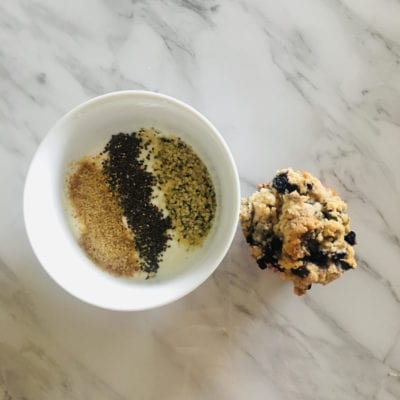 Serena's Breakfast Tip: Adopt your breakfast based on your lifestyle
"Know what works best for you in the morning. For instance, if you like to sleep in until the last possible moment or don't have a lot of time to keep breakfast as simple as possible, things you can grab and quickly put together."
"Hiding beneath those peaches and pecans is a bowl of rolled oats. I often start the day with cereal, hot or cold, loaded with fruit, nuts, and/or seeds. It's whole grain, balanced, high in fibre, plus it tastes great and gives me an energy blast to start the day. I get so many questions in my practice about the different kinds of oatmeal that I wrote a blog post, "An ode to oatmeal," to explain them all."
Cheryl's Breakfast Tip: Eat your favourites for breakfast
"Usually, I go with rolled oats because that's what my husband prefers, and he's usually the one to make them! Breakfast is so personal. Eat what makes you feel good and helps you feel ready to take on the day. But in terms of nutrition, I usually steer my clients towards whole grains, fruit or veggies, and more protein!"
Rachel Hilts, RD and CEO at Rachel Hilts Nutrition Counselling
"One of my go-to breakfasts is a couple of scrambled eggs, some steamed spinach, and some whole grain or sourdough toast. I'll often add another fruit, like berries or an orange, or some other vegetable like the tomato I had this day!
This would be a breakfast I would recommend for my fertility patients, as it's got a good source of choline (from the eggs) and some folate (from the spinach and bread) which are both important for hormone health and pregnancy. The sourdough also provides a source of low glycemic carb which is satisfying, provide energy, and keep blood sugars stable!"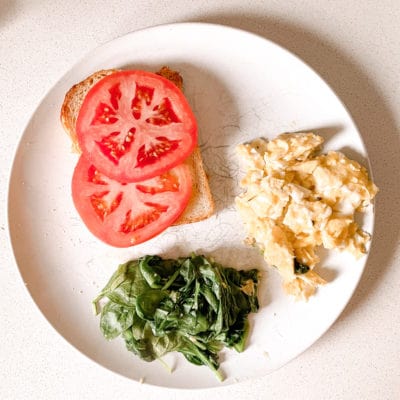 Rachel's Top Breakfast Tip: Combine high-fibre/low glycemic carbohydrate with protein and fruit/vegetable
"I always recommend trying to combine some high fibre/low glycemic carbohydrate with a source of protein and some fruit and/or vegetables! This provides the energy and nutrients needed to have a productive morning. But my biggest tip for breakfast is not to skip it!!"
About the Author: Sheryl Wang is a 4th-year food and nutrition student at the University of Prince Edward Island pursuing a career as a Registered Dietitian.