Explore the Calgary Food Trucks Scene!
by Ashley Peters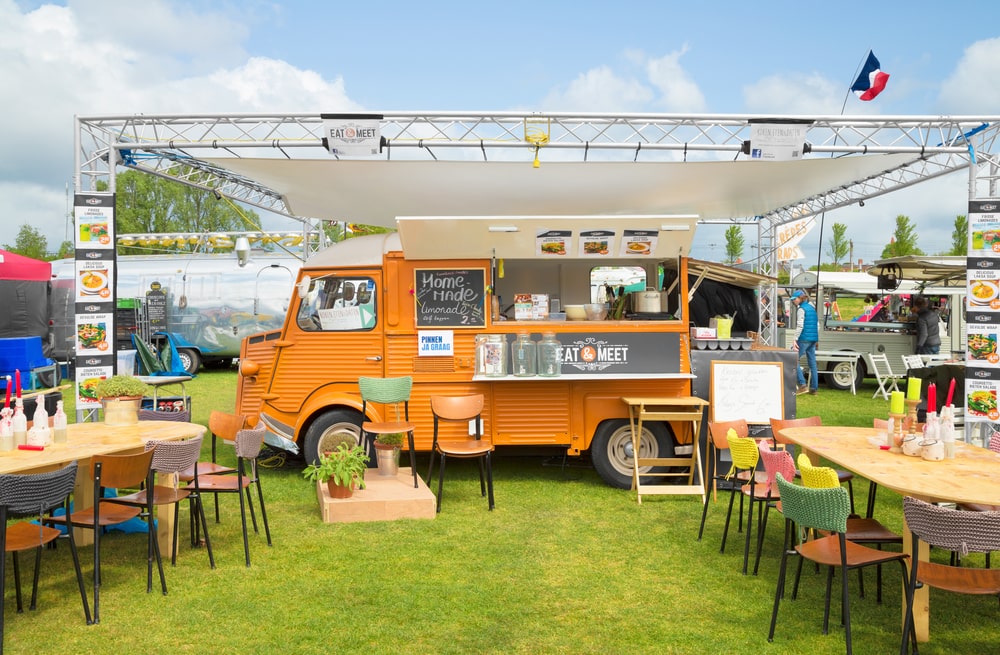 Living that Calgary Food Truck Life
Calgary's culinary scene is the best in Alberta, so much so that it is commonly compared to that of Vancouver. The same standard applies to Calgary's bustling food truck culture with loyal followers, a growing number of unique trucks and a level of inventiveness not seen in other cities.
Calgary food trucks have become a central hub of food culture innovation that brings people together with good food!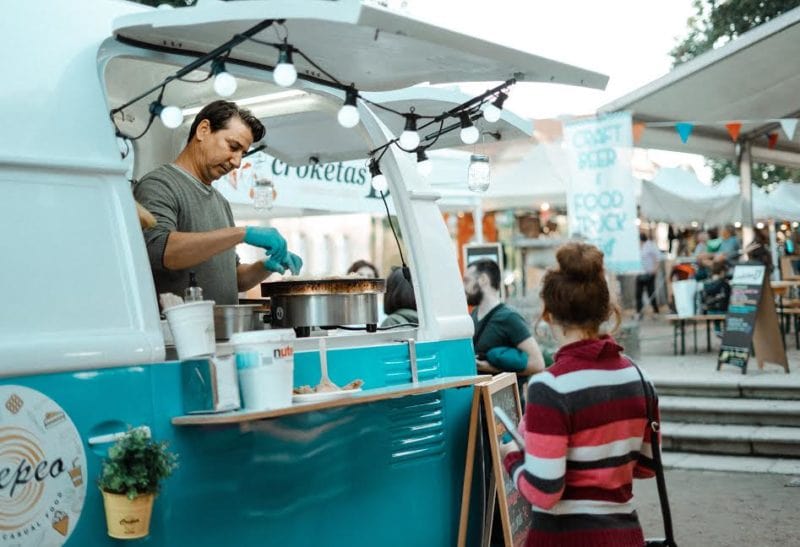 Navigate the YYC Food Truck Scene with Ease
The number of food trucks in Calgary has grown exponentially over the last five years from a few trucks to over two hundred!
You can find any food truck in Calgary by using an app called Street Food Calgary.
This app is updated every day in real-time with the locations and operating hours of food trucks in Calgary. It provides several lists to help you find your perfect truck – everything from Top 10 Food Trucks to Newest Calgary Food Trucks based on likes they receive.
The website, YYC Food Trucks, also lets you track the trucks by browsing a map, but does not have the same level of detail per truck that you find in the app. It provides information on all the vendors by food category and allows you to book trucks for private events!
Variety is the Spice of Life
Looking to browse the immense variety the Calgary food truck scene has to offer? An excellent starting point is searching for vendors or referring to YYCFoodTrucks.
There is everything from East African Take It and Go serving up beef mishkaki to home cookin' trucks like Zilfords Fried Chicken, and you can't forget the sweet treats from Canadian Bear Balls. With YYC food trucks the world is your oyster, or gourmet lobster dumpling (from The Dumpling Hero)!
There are many different trucks but they all share a common goal: to bring people together through the love of food.
Don't Forget the Food Truck Drive-Thru's!
Started by YYCFoodTrucks in April 2020, this is an ingenious way to practice social distancing while still getting your favourite food truck eats.
The events are set up in Calgary mall and event centre parking lots where you join car line-ups for each participating truck. Your order is delivered through your car window, talk about convenient!
Some Drive-Thru events also feature movies, making it a perfect, safe drive-in date night or family outing. Local food trucks are highlighted at each event. Past participants included the wildly popular Taiko Taco and Lil- Truck on the Prairie, with many more at each event.
The successful launch of these events takes the culinary adventures of Calgary beyond the pandemic necessities to a creative revamp of a classic pass time, but with better food! Click here to learn about the next drive-thru event!
When to Visit Calgary's Food Trucks
Food Truck season in Calgary is year-round for some trucks, so you're not limited to a seasonal experience of the wonders of the different trucks.
Check out the Food Truck Frenzy downtown on Stephen Avenue or the annual Feast in the East in Calgary's East Village every October for a delicious food experience!
If you're after an individual truck, check the app above or search for their website- they always want to inform you where they are and when they're open in order to feed you the best foods in the city!
YYC Food Trucks Making a Difference
Food trucks have rapidly evolved from deep-fried everything to world-class cuisine!
The past few months have brought many changes to our society as we adapt to living in a Pandemic, but they're not all bad. Roaming Hunger-Calgary has teamed up with different food trucks and charities to bring people together through food.
Frontline workers and vulnerable community members are given meals and products provided by this union. Click here to make a difference and donate or, recommend an organization in your community that could benefit from this fantastic program.
Let's Talk Ingredients!
One Calgary food truck called Yummi Yogis has the mission to bring healthy food to Calgarians.
These yogis are serious about sourcing seasonal, local foods that are full of flavour. They utilize local berries for their smoothies and locally sourced chicken as well as fresh produce from local markets. Plus, they offer gluten-free options for those with food sensitivities.
Is there anything more Albertan than a solid burger made with 100% Alberta-raised beef?
When you're craving this classic, look for Wilks Booth Food Truck. Order a side of homegrown fries or fresh salad. For a Canadian beverage, try their homemade Saskatoon berry lemonade.
Wilks Booth takes the highest quality ingredients Alberta has to offer to make a local, mouth-watering experience!
Taiko Taco and Zilfords started out as little trucks with big dreams.
Today they are part of a food market and music venue where you can get good food made by good people called Taiko Canteen.
Taiko Taco is a pan-Asian style truck that puts out amazing tacos like their 24 hr sous vide pork belly made with ethically sourced pork. Zilfords Fried Chicken truck brings a Nashville favourite to Calgary. Their huge portions and interesting sauces do not disappoint even the hungriest fried chicken lovers.
Whatever your food mood, there's a food truck roaming the streets of Calgary with your name on it. Your next culinary adventure can be found in the Calgary food truck culture!
Authors: Ashley Peters is a Dietitian Student at the University of Alberta, and Marlee Coldwell is a Registered Dietitian at Ignite Nutrition