Top Vegan and Vegetarian Dietitians in Canada
by Cindy Kwok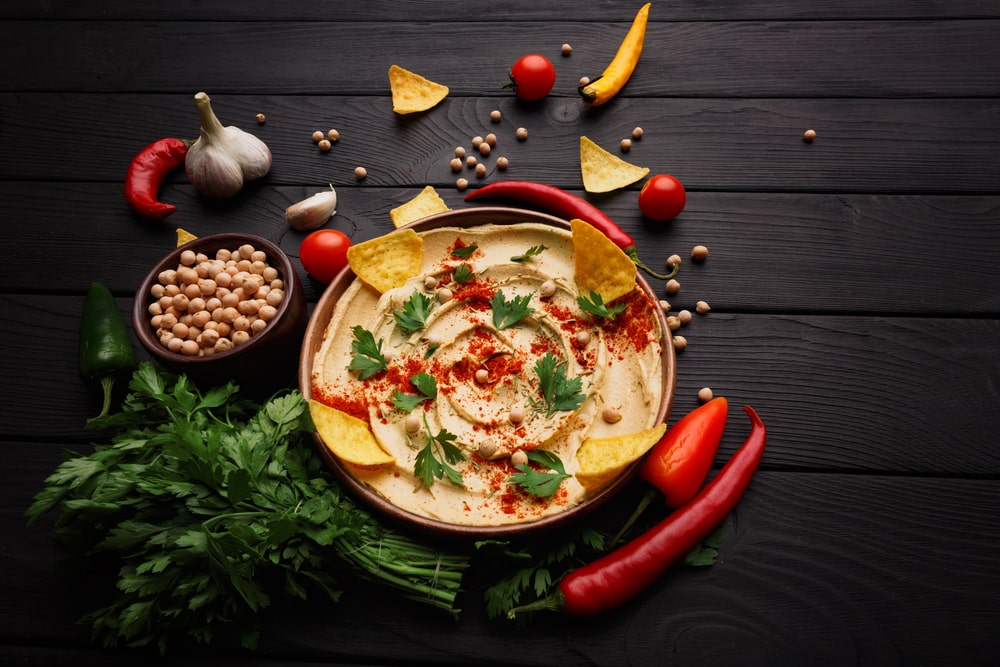 Eager to create your own tasty and satisfying vegan or vegetarian cuisine, and learn about the health benefits along the way?
When done right, a veggie-filled diet is satisfying, full of flavour, nutritious and simply just DELICIOUS.
Check out these vegan and vegetarian-focused Dietitians to get the most out of your plant-based diet!
Vegan and vegetarian meals are so much more than just popular diet choices. Rather, these dietary patterns provide a sustainable and healthy way of living, when properly balanced.
On to the Top Vegan and Vegetarian Dietitians in Canada
British Columbia
Desiree Nielsen, BSc RD, Registered Dietitian + Owner of Desiree Nielsen Nutrition Consulting, www.desireerd.com
Nielson provides a full-service consulting practice, from one-to-one nutrition counselling to lunch and learns and brand collaborations. Also, she focuses on plant-based nutrition and digestive health for those who are following a vegan or vegetarian diet. Within her company, Desiree leads nutrition communications and brand partnerships so she is knowledgeable in the field.
Desiree offers practical nutrition care that works for your lifestyle. Essentially, she makes sure it is inclusive of all people and all ways of eating. Moreover, Desiree focuses on positive approaches to nutrition, as she considers culture as well as food relationships. It is especially important to take care of your health and feel good.
To follow along with Desiree's approach, check her out on Instagram.
Kara Marshall, Registered Dietitian, CDE, MSc, IOC Diploma in Sports Nutrition, Registered Dietitian and Nutrition Consultant specializing in Sports Nutrition, www.karadietitian.com
Focusing on a plant-based diet approach, Kara works with her clients to create a holistic plan that can properly improve their sports nutrition and recovery. She helps them understand the key nutrition areas limiting their performance. Moreover, she wishes to incorporate all diet needs of her clients into their diet plans, and this includes vegan and vegetarian meals. And most importantly, she hopes her clients can get the most out of their training sessions with the guidance of sports nutrition.
Moreover, she is motivated to help her clients achieve their goals and bring practical experience and recommendations to her appointments. Also, Kara offers team presentations, as well as online sports nutrition courses for athletes.
To learn more about sports nutrition such as helping to fuel performance and plant-focused meals, check out her Instagram page.
Alberta
As a passionate Dietitian, Brandon loves helping his clients understand the connection between their nutrition, physical and mental health. He wishes to educate his clients on how this connection impacts their behaviours.
For example, he works with people to help them understand what healthy eating is, and also what they can do to improve their exercise performance. Especially, he focuses on developing the possibilities of building a vegan and vegetarian diet with his clients.
Furthermore, Brandon lets the client define their path and boundaries instead of him doing that for them. He emphasizes what you want instead of dominating your goals.
Most importantly, Brandon supports clients who are athletes, vegetarian or vegan, and who have ADHD and so many more beyond these 3 of those categories. He serves his clients from all backgrounds to help them live to their fullest.
For more behind the scenes of Brandon as a Dietitian follow his Instagram, and learn more about what he does at Revive Wellness and My Viva.
Quebec
Norma Ishayek, Professional Dietitian/Nutritionist OPDQ member, Norma Ishayek private dietitian/nutritionist
Having 40 years of experience in the field with many areas of focus, Norma has worked closely with her clients through these years. For example, she concentrates on cardiovascular, digestive health, Intuitive Eating, and allergies. Besides these specific focuses, she also works with her clients on vegetarian and vegan lifestyles and on how to incorporate these food choices into their daily lives.
Moreover, she firmly believes in educating and empowering her clients to take control. She will not hesitate is proclaiming herself as a strong advocate for healthy foods.
Discover more about achieving your personal health goals or eating for heart health on Norma's Facebook
Nova Scotia
Nicole Marchand, Registered Dietitian, Bachelor of Science in Applied Human Nutrition, Dietitian and Private Consultant at Eat Well Nova Scotia specializing in the areas of gut health and chronic diseases.
Nicole works with people with digestive health issues. Specifically, she works with clients one-on-one to meet the clients' needs and goals.
Also, she practices 'nutritional medicine' to prevent and treat chronic illnesses. Additionally, she focuses on diet and lifestyle approaches to promote digestive health.  Most of the time, clients will move through step-by-step programs, that are specific to their needs like diet patterns and food choices. In fact, accommodating clients' lifestyles, be it vegan or vegetarian, is a huge part of her job.
Stay up to date with Nicole's article reviews on her Facebook page or read her informed health tips on her Instagram page!
This list will make your journey into plant-based foods fun and exciting. If you want to discover more creative plant-based foodie Dietitians, a great place to start is on the Dietitian Directory website.
About the author: Cindy Kwok is currently a second-year student at the University of Alberta studying to become a Registered Dietitian. This article is edited by Trinity Tang, a senior dietetics student studying at New York University.