Top Dietitian Food Blogs You Need to Follow
by Chantel Sanche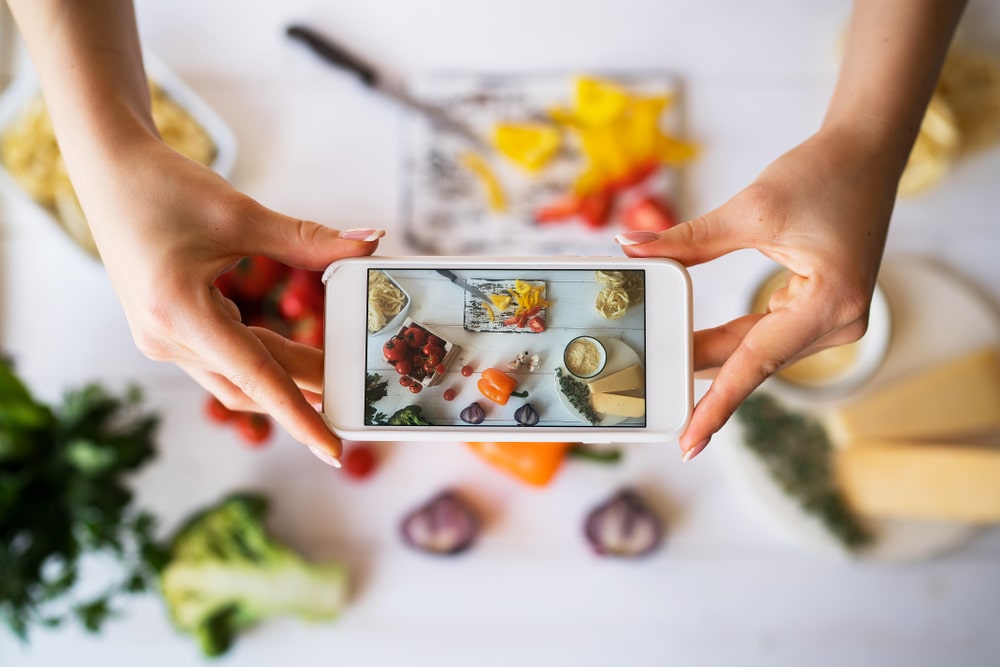 Have you ever been overwhelmed with contradictory information online about food and health?
The Internet can open the door and introduce you to many different food and diet-oriented topics, but it can also provide misleading and inaccurate information and may be more harmful than helpful.
Indeed, it can be difficult to sort through the fads and gimmicks to find the answers. It is important to make sure that information is coming from an educated health professional like a Dietitian. It is a great first step to gain factual knowledge about the food. Dietitians can provide and apply evidence to everyday eating.
It is not surprising to see that many Dietitians use personal blogs as a simple way to spread delicious recipes and advice to promote health and wellbeing. Very often, the Dietitians tailor their blogs to their areas of expertise. Whatever your interest may be, there's a blog out there for you to follow!
Check out these 10 follow-worthy food blogs by Registered Dietitians across Canada!
Top 10 Food Blogs that you shouldn't miss
If you are looking for nutrition facts and healthy recipes to try, then Annie's blog is a great place to start your journey! From common nutrition myths to recipe try-outs, we guarantee you that you will not be disappointed.
Annie Tsang, RD, Founder of The Nutrition Well, specializes in Emotional Eating  and Intuitive Eating
More about Annie:
Annie is a Registered Dietitian who is experienced in the field with profound knowledge in many areas. For instance, she specialized in disordered eating, hormonal health, and digestive health. Also, she provides close follow-ups and support for all her clients.
Moreover, Annie works with her clients and tailors her plan to ensure it fits her client's lifestyle and readiness to change.
You can find Annie on Facebook and Instagram for evidence-based nutrition advice and stay up to date on her blog posts!
Interested in nourishing your body with healthy foods? Make sure you check out Andrea's blog for delicious recipe ideas!
Andrea Clarke, RD RYT, Dietitian and Owner of Nourished Freedom
More about Andrea:
Andrea's approach is rooted in the principles of Health at Every Size and Intuitive Eating. Mainly, she helps clients overcome chronic dieting.
Also, she encourages her clients to reconnect to their hunger and fullness cues. This is important to guide her clients with ease. Essentially, it leads her clients to true and holistic self-care. Fundamentally, Andrea uses science to guide her clients back to their wholeness.
Moreover, Andrea infuses teachings from philosophy, mindfulness, and social justice to help clients heal from diet culture. She takes time to make connections with her clients before diving into the search for freedom with food.
Additionally, Andrea believes that with continuous practices, her clients can get through uncomfortable moments easily. And they can also learn Intuitive Eating and say goodbye to diet culture.
Learn more about Andrea's approach by visiting her Facebook page and Instagram page.
More about Andrea:
Andrea's mission is to empower people to create a healthy relationship with food and their body. Essentially, this means getting enough nutrition for health. Also, the clients should save room for tasty foods and social fun. (Nachos and desserts are on their way!). Andrea started her professional nutrition consulting practice in 2000. Since then, she and her team focus their services and resources based on practical science.
Andrea and her team empower people to live healthFULLY + soulFULLY. They will help you stop stressing about food and your body. Also, they make healthy eating simple, fun and effective. Specifically, they focus on improving health and your weight. Ultimately, their goal is to ensure you love food and love your body.
Andrea offers individual nutrition counselling and she specializes in professional speaking, media/nutrition communications, consulting and online course facilitation.
If you're interested to find out more, you can find her and her team through their Facebook and Instagram.
Blog: AdrienneRD founded by Adrienne Ngai
Ever wonder if there are easy ways to cook delicious meals? You have come to the right place, check out this blog for more tips!
Adrienne Ngai, Registered Dietitian, Nutritionist, CDE, MSc- Healthy Eating and Weight Loss Coach, www.adriennerd.com
More about Adrienne:
Adrienne uses a holistic and science-based approach for sustainable, healthy weight loss. Also, she works closely with her clients to create a personalized plan. Ultimately, her goal is to help her clients make healthy eating a lifestyle for weight loss and maintaining weight.
Moreover, Adrienne looks at all aspects of the client's lifestyle apart from just eating. For example, other aspects such as work, stress, sleep, habits, family are all important parts. She aims to create a healthy lifestyle with eating and mindset transformation.
To follow along with Adrienne's holistic approach, check her out on Facebook or Instagram.
If you are located in Vancouver and you are looking for local food ideas and recipes, take a look at this blog and you won't be disappointed!
More about Alexandra:
Alexandra is a weight-inclusive practitioner. She believes in focusing on health gain rather than weight loss. More importantly, she wants her clients to know that health and wellness are worthwhile goals no matter their body shapes or sizes. Also, she takes great pride in helping her clients ditch dieting. And she encourages the clients to build a positive relationship with food and exercise.
Alexandra has a passion for helping people reach their health and wellness goals. Through evidence-based nutrition counselling and education, she works closely with her clients. She pursues lifelong learning as staying on top of the latest research is crucial to help serve her clients better.
For more content about health gain and not weight loss, make sure to keep up with the Vancouver Dietitians on Instagram for delicious and beautiful looking eats.
Are you looking for wholesome meal inspirations? Look at this blog for articles to jump-start your nutrition journey!
Courtney Berg, RD, Dietitian and owner of Vitality Nutrition, specializing in healthy eating.
More about Courtney:
Located in Saskatchewan, Courtney helps women reach their health and fitness goals. Also, she emphasizes customized nutrition, mindset, and lifestyle coaching.
More importantly, she offers comprehensive coaching memberships and a specific interest in mindset support to create lasting change.
Learn more about Courtney's practice or other easy and healthy recipes by visiting her Facebook page and Instagram page even if you are not in Saskatchewan.
If you are seeking diets that help with high blood pressure, cholesterol, and sugars, then don't miss out on this blog that specifically provides cardiovascular advice.
More about Cheryl:
Cheryl is on a mission to share her love for delicious, real-life foods. Primarily focusing on heart health, Cheryl believes that the best heart-healthy diet should be stress-free. Moreover, she supports people in getting to the Sweet Spot of diets– Healthy, Delicious, and Right for YOU.
She works with people who have heart concerns, More importantly, she focuses on well-being rather than weight loss. All people and bodies are unconditionally welcomed, respected, and supported.
Learn more about Cheryl's work by visiting her Facebook page and Instagram page.
Blog: NutriFoodie founded by Cristel Moubarak
If you are ready to stop the guilt and shame over your eating habits and body image, then check out this blog for more empowerment and support on Intuitive Eating.
Cristel Moubarak, RD, Owner of NutriFoodie. Specializing in Emotional Eating and Intuitive Eating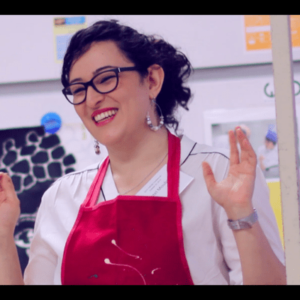 More about Cristel:
Cristel is passionate about helping women give up chronic dieting and weight cycling. She wishes to cultivate a positive relationship with food for her clients. She offers support through virtual groups and one-on-one nutrition counselling.
Moreover, she guarantees a non-judgmental, compassionate, and supportive environment for her clients. Especially with her personal experiences with disordered eating, it helps with her work on coaching.
Essentially, her goal is to make sure no one will need to live in guilt and shame when enjoying food. Ultimately, she hopes there is no more hiding and shame. She helps her clients to say no to the scale. By emphasizing that weight doesn't determine your worthiness.
Together, she stands with her clients against diet culture. In the end, she hopes her clients can be strong in honouring their bodies.
Learn more about Cristel's practice and other inspirations by visiting her Facebook page and Instagram page!
Don't miss out on these blogs if you are interested in healthy eating and delicious foods. You will not be disappointed to see all the yummy recipes that are also insta-worthy!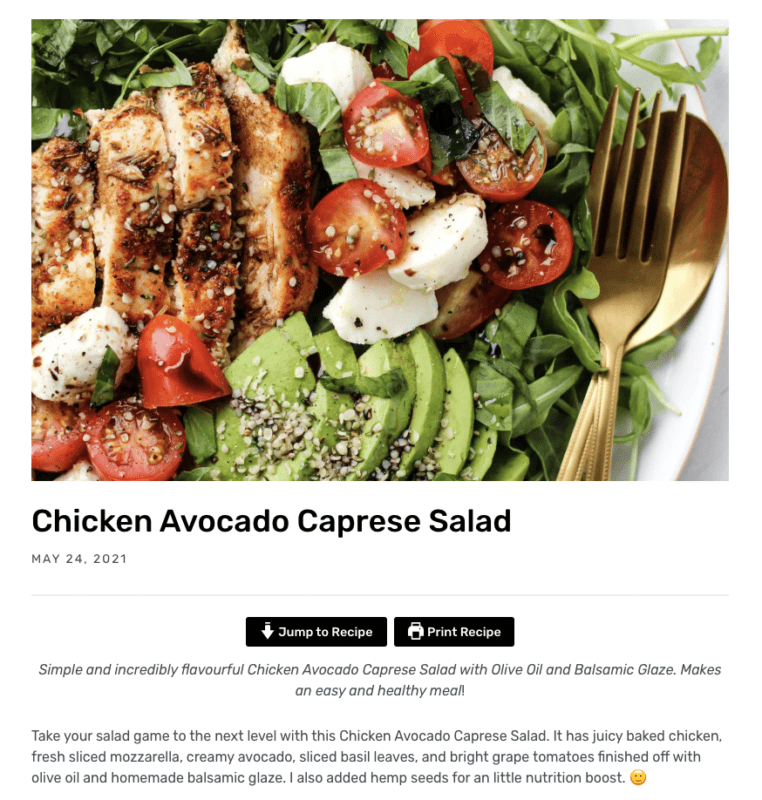 Hannah Magee, RD, Dietitian and owner of Hannah Magee RD
More about Hannah:
Hannah believes all foods can fit into a balanced, healthy lifestyle. She is passionate about nutrition and busting diet myths. She loves helping people explore the joys of eating and living well without rules or restrictions.
Hannah approaches nutrition and wellness with a "no BS" mindset. More importantly, she is not afraid to call out misinformation when she sees it. Also, she is highly active on new media. She often delivers her messages humorously to her clients to support them.
Interested in the blogging Hannah does? Check her out on Facebook, Instagram.
Blog: Diet-Free Mom founded by Katie Brown
If you are a mom who is done with dieting, look at this inspirational blog for empowerment and strength!
Katie Brown, RD, Dietitian, and mom behind Diet-Free Mom, Owner of Diet-Free Mom
More about Katie:
Katie helps moms lose the guilt and shame around eating and learn to eat for enjoyment. As a mom of 3, Katie gets how eating can get pushed to the back. Therefore, Katie offers group sessions to bring together moms with similar struggles. Together, she works on the relationship with food.
Also, Katie helps moms escape diet culture and regain a healthy relationship with food through Intuitive Eating.  Passionately, she helps her clients who are struggling with food and their body image for years. She shows her clients a different path now for themselves and their own kids.
Learn more about Katie's work by visiting her Facebook page, Instagram page or website.
Kristyn Hall, MSc, RD, CBE, Chief Energizing Officer at Energize Nutrition
More about Kristyn: 
Kristyn helps people in midlife to eat better and feel better. She provides a shame-free space to talk about her clients' food and nutrition struggles. In addition, she offers nutrition coaching and cooking classes.
Uniquely, she can create positive connections with clients, she wants them to feel safe in exploring their food and nutrition struggles. Kristyn blends together Medical Nutrition Therapy with health coaching to help clients have a different experience with her.
Be sure to check out Kristyn's Instagram for some appetizing recipes and inspiring captions.
Whether you are looking for some healthy and delicious recipes or searching for credible sources to start your nutrition journey, Dietitian Directory has it all ready for you. Check out our blogs for more inspirational and educational articles!
Related readings: Dietitian vs. Nutritionist – What's the Difference in Canada
About the Author: Chantel Sanche is an undergraduate student currently completing a BSc in Nutrition and Food Science at the University of Alberta. This article is edited by Trinity Tang, a senior dietetics student studying at the New York University.