Top Culturally Inclusive Dietitians in Canada
by Cindy Kwok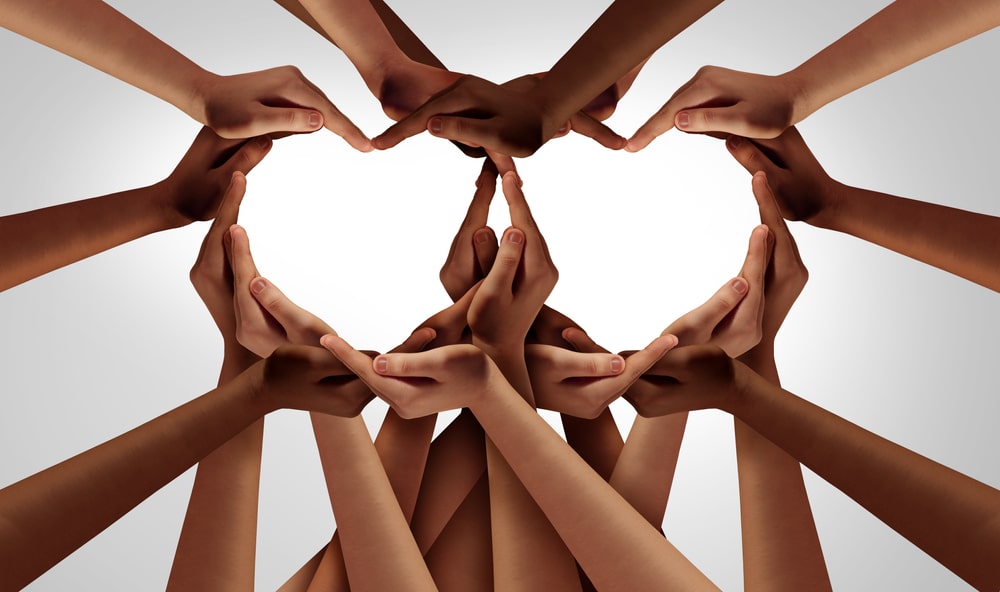 What does a culturally diverse meal look like to you? Korean BBQ, tandoori chicken, a steaming bowl of Pho noodle? Now, what do you think a culturally inclusive Dietitian means to you? Understanding, knowledgeable and inclusive?
It's amazing how different cultural dishes can introduce you to such a variety of spices and cooking techniques…..But sometimes you might want to eat foods that taste like home. Our Dietitians can help you eat your favourite foods healthfully, and not miss out on your favourite flavours.
Culturally inclusive Dietitians offer so much more than just nutritional advice, they can also be your anchor from home! When you are drained and exhausted, it is natural to want some comfort from people who easily relate with you because of coming from the same cultural background.
Our culturally inclusive Dietitians are surely caring and thoughtful. They can be your guide, your support and, your advocate on your journey to health!
Moreover, our culturally inclusive Dietitians can provide you with tips when creating the flavours from home, after all, they understand the specialty of the cultural cuisines and hence they can offer more insights and tricks. Anything from Ying-Yang foods to special ingredients from home that are not sold in the market, they are there to help you provide you with nutritional advice! And possibly some inside tip in replicating the recipe in a healthy yet flavourful way. Then check out this impressive list of culturally inclusive Canadian Dietitians that will inspire you to eat healthy and flavourful food.
On to the List of the Top Culturally Inclusive Canadian Dietitians
Vancouver – British Columbia
Adrienne Ngai, Registered Dietitian, Nutritionist, CDE, MSc- Healthy Eating and Weight Loss Coach
Growing up in a culturally monotonous area, Adrienne truly understands the importance of being culturally inclusive. Hence, as she graduated from university, she was determined to be a culturally inclusive Dietitian who is caring and supportive. Adrienne uses pluralistic views when she is facing problems. Also, she uses a holistic and science-based approach for sustainable, healthy weight loss. Also, she works closely with her clients to create a personalized plan. She is passionately serving populations from all cultural backgrounds as a culturally inclusive Dietitian. Ultimately, her goal is to help her clients make healthy eating a lifestyle for weight loss and maintaining weight.
Moreover, Adrienne looks at all aspects of the client's lifestyle apart from just eating. For example, other aspects such as work, stress, sleep, habits, and family are all important parts. She aims to create a healthy lifestyle with eating and mindset transformation.
To follow along with Adrienne's holistic approach, check her out on Facebook or Instagram.
Calgary – Alberta
Lac is a culturally inclusive Dietitian coming from an Asian background. As she knows all about the Canton culture, and its culturally inclusive atmosphere, she offers a diverse perspective when viewing things to help her patients. During her daily work as an acute care clinical Dietitian, she works with all sorts of patient populations from trauma to mental health.
Moreover, she is fascinated by the dynamics and diversity of her work as it is never mundane. Her favourite quote is "We work with people, not problems. We work with communities, not nameless statistics."
Besides her work in the hospital, she also works as a private practice Dietitian. Coming from a culturally inclusive background, she is able to provide nutrition counselling for behaviour change with a holistic approach with much inclusivity. Also, she also writes blogs on the topic of culture and diversity and its influence on our relationship with food and body image.
Check out Esther's delicious healthy recipes on her Instagram page.
Saskatoon – Saskatchewan
Sophia Khan, RD and Intuitive Eating Counsellor, Dietitian specializing in Emotional Eating and Intuitive Eating
Specializing in emotional eating like a health professional, Sophia helps clients improve their relationship with food, their bodies, and their mental health. She wishes to get her clients on track to a healthy life, and her job is to be there and support them.
Notably, seeing through the lens of a culturally inclusive Dietitian, she also sees food as more than just food – it can bring so much joy! Food means different things in different cultures, but she surely understands and respects such unique diversities. As she sees people struggling with their relationship with food and she hopes to introduce her clients to the idea of Intuitive Eating to help them thrive.
Uniquely, her cultural background and experiences allow her to consider aspects of life. As she recognizes the influence of cultural diversity and how that affects our relationship with food, she adopts a pluralistic approach in her treatment. Driven by her passion for bringing cultural inclusivity to her clients, she is working closely with her clients to learn more about them. For instance, eating well includes culture, health status, mental health, family dynamics, and more. She works with the Intuitive Eating framework holistically.
Check out Sophia's Facebook page or Instagram page for holistic health advice and recipe tutorials!
Winnipeg – Manitoba
Tamara Sarkisian, Registered Dietitian, Owner of Fruitful Kitchen specializing in Healthy Eating
Coming from a culturally diverse background, Tamara sets her mind to be a culturally inclusive Dietitian to serve populations from all backgrounds.  Also, Tamara is bilingual and can support clients who speak either English or French. Hence, she sees and recognizes the cultural diversity within her clients. This means that she is there to support YOU, and can relate when applying nutrition recommendations to your cultural dishes.
Moreover, Tamara is an expert in the kitchen and always loves a challenge. She helps her clients to improve their relationship with food. For instance, she guides them toward setting realistic goals that make them feel good. More importantly, she enjoys creating easy and delicious recipes, and she loves to share them with her clients to make meal planning stress-free.
Furthermore, Tamara can help her clients on the spot, especially when they run out of ideas for recipes and meal planning. Even when facing many dietary restrictions, she is here to help create the best recipe for her clients.
Check out Tamara's delicious healthy recipes which are found on her Facebook page and Instagram page!
Toronto – Ontario
Sana Motlekar, RD, Consulting Dietitian at Respin Nutrition works in the areas of diabetes, blood sugar, and PCOS.
Working as a culturally inclusive Dietitian in Toronto, Sana witnesses people's struggles with chronic diseases. To help tackle these long-term diseases, Sana specializes in weight management and hormones to address the root of the problem. To do so, she crafts personalized plans based on your lab values and symptoms and health goals. Influenced by the culturally inclusive atmosphere in Toronto, she adopts a holistic approach. Also, she is all about caring for your emotional and mental health, and she wants all her clients to live their best healthy lives.
She is well versed with various cultural foods (South Asian, Persian, Middle Eastern etc.) as a culturally diverse Dietitian, as she has been indulged in a wide variety of food choices. Sana will definitely teach you how to include your favourite foods, and flavours from home into your healthy eating lifestyle to live healthily.
Learn more about Sana and her work by checking out her Instagram page or finding her.
Craving some more nutrition-related blog posts and know more about our featured Dietitians? Check out our Instagram for more information!
Related readings: To learn more about the work of Dietitians and Nutritionists, check out the article Dietitian vs. Nutritionist – What's the Difference in Canada
About the author: Cindy Kwok is currently a second-year student at the University of Alberta studying to become a Registered Dietitian. This article is edited by Trinity Tang, a senior dietetics student studying at New York University.