Top Body-Positive Dietitian on Instagram
by Cindy Kwok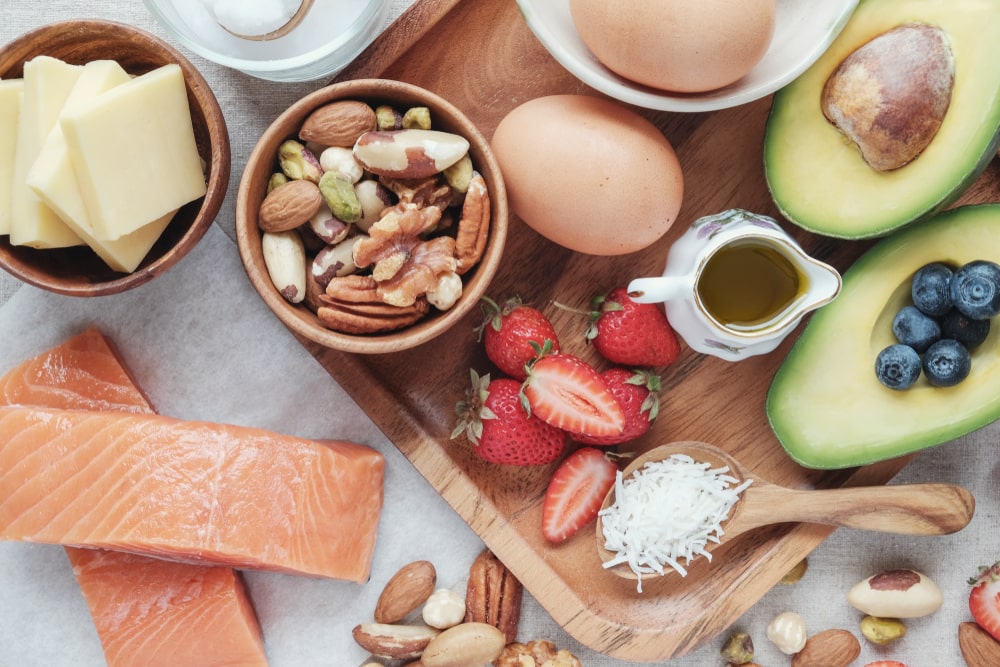 Believe it or not, Instagram can be a safe place to build body positivity with the help of body-positive Dietitians!  Body
Who you follow matters though. Dietitians have been paving the way, for some time now, promoting the philosophy that all bodies are good bodies.
We've taken out the initial guesswork for you, by creating this list of the most inspiring Body-Positive Dietitians in Canada to aid in your health journey. These Dietitians preach all bodies deserve respect and nourishment and will inspire you to live your healthiest life.
Top Body-Positive Dietitians:  body-positive dietitians
British Columbia
Cristel Moubarak, RD, Owner of NutriFoodie. Specializing in Emotional Eating and Intuitive Eating
More about Cristel: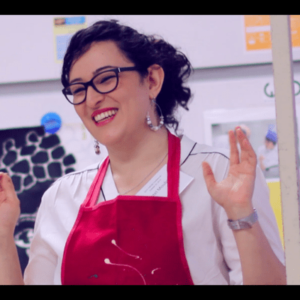 Cristel is passionate about helping women give up chronic dieting and weight cycling. She wishes to cultivate a positive relationship with food for her clients. She offers support through virtual groups and one-on-one nutrition counselling.
Moreover, she guarantees a non-judgmental supportive environment for her clients as a body-positive dietitian. Especially with her personal experiences with disordered eating, it helps with her work on coaching.
Essentially, her goal is to make sure no one will need to live in guilt and shame when enjoying food. Ultimately, she hopes there is no more hiding and shame. She helps her clients to say no to the scale. By emphasizing that weight doesn't determine your worthiness.
Together, she stands with her clients against diet culture. In the end, she hopes her clients can be strong in honouring their bodies.
Learn more about Cristel's practice and other inspirations by visiting her Facebook page and Instagram page!
Joelle Davidson, RD, owner of Intuition Dietitian Co. and clinical dietitian with a focus on intuitive eating as well as medical nutrition therapy.
More about Joelle:
Joelle helps clients find peace with food, and pleasure in eating. Together with her clients, she explores previous ways of eating, food rules, and family food practices. Also with her weight-neutral approach, her focus is on health outcomes and body-positive behaviours that are unique to the client.
Moreover, Joelle starts where the client is currently at with their eating and food relationship – not where she thinks they should be. Ultimately, her practice is to help guide the client along their own journey of Intuitive Eating.
Check out Joelle's motivational posts about intuitive eating, body acceptance, and building a healthy relationship with food on her Facebook page or her Instagram page on her Facebook page or her Instagram page.
More about Alexandra: 
Alexandra is a weight-inclusive practitioner and a body-positive dietitian. She believes in focusing on health gain rather than weight loss. More importantly, she wants her clients to know that health and wellness are worthwhile goals no matter their body shapes or sizes. Also, she takes great pride in helping her clients ditch dieting. And she encourages the clients to build a positive relationship with food and exercise.
Alexandra has a passion for helping people reach their health and wellness goals. Through evidence-based nutrition counselling and education, she works closely with her clients. She pursues lifelong learning as staying on top of the latest research is crucial to help serve her clients better.
For more content about health gain and not weight loss, make sure to keep up with the Vancouver Dietitians on Instagram for delicious and beautiful-looking eats and learn more about their body-positive philosophy on Facebook.
Alberta
More about Andrea: body-positive dietitian
Andrea's mission is to empower people to create a healthy relationship with food and their body. Essentially, this means getting enough nutrition for health. Also, the clients should save room for tasty foods and social fun. (Nachos and desserts are on their way!). Andrea started her professional nutrition consulting practice in 2000. Since then, she and her team focus their services and resources based on practical science.
Andrea and her team empower people to live healthFULLY + soulFULLY. They will help you stop stressing about food and your body. Also, they make healthy eating simple, fun and effective. Specifically, they focus on improving health and weight. Ultimately, their goal is to ensure you love food and love your body.
Andrea offers individual nutrition counselling and she specializes in professional speaking, media/nutrition communications, consulting and online course facilitation.
If you're interested to find out more about the messages of body-positive dietitians, you can find her and her team through their Facebook, and Instagram.
More about Chelsey: 
Chelsey is passionate about helping Albertans reach their healthy and happy weight range. She helps her clients feel fantastic without giving up favourite foods. She works on simplifying nutrition and empowering her clients to make lasting habit changes.
As a busy mom of two, Chelsey truly understands the challenges of putting herself on the priority list. She understands the struggles for body positivity and meal ideas. She is realistic, empathetic, and is right there along with you.
More importantly, as a dietitian focusing on being body-neutral, she aims for progress – not perfection.
To follow along with Chelsey's life, reject diet culture, and overall bring some positivity to your feed, check her out on Facebook or Instagram.
Kristyn Hall, MSc, RD, CBE, Chief Energizing Officer at Energize Nutrition
More about Kristyn:
Kristyn helps people in midlife to eat better and feel better. She provides a shame-free space to talk about her clients' food and nutrition struggles. In addition, she offers nutrition coaching and cooking classes.
Uniquely, she can create deep connections with clients as a body-positive dietitian. She wants them to feel safe in exploring their food and nutrition struggles. Kristyn blends together Medical Nutrition Therapy with health coaching to help clients have a different experience with her.
Be sure to check out Kristyn's Instagram for some appetizing recipes and body-positive inspiration.
More about Renee: 
She is a Registered Dietitian and Certified Intuitive Eating coach. Renee helps folks to heal from chronic dieting and disordered eating. Also, she supports individuals who want to be free of dieting, feel comfortable in their bodies and eat without feeling guilt or shame.
Moreover, she has training in creating a body-positive image, Currently, she is taking eating disorders training for Dietitians to drill deep in the field.
Learn more about Renee and her work on Facebook, and Instagram.
More about Sarah: 
As a Digestive Health Dietitian, Sarah helps people with their food relationships. Indeed, food rules are no fun. So, the first step to a healthy relationship with food is letting go of food rules and guilt. Her body-positive approach to nutrition includes principles of Intuitive Eating. And essentially, not looking at what you eat, but instead your relationship with food.
More importantly, Sarah wants to get to know you and hear your story. As she believes in YOU. You are the expert of your own body. In essence, her goal is to empower her clients in their diets and lifestyle.
To learn more about your relationship with food and how to manage it check out Sarah's Instagram!
Selene Yan, BSc, RD, and Certified Intuitive Eating Counsellor, Dietitian at Embodied RD
More about Selene: 
Selene has over ten years of experience as a Dietitian. She has a special interest in working with binge eating and body image concerns. Also, she has training in mindfulness, yoga, Acceptance and Commitment Therapy, and Embodied Recovery. As a body-positive dietitian, she helps her clients tune inwards so they may better understand their bodies ' needs.
Moreover, Selene has a weight-inclusive and trauma-informed approach when working with clients. She guides people to eat while meeting nutrient needs and respecting body cues. Ultimately, her goals are to help people find a satisfying relationship with food and the body.
Want to learn more about Selene and her practices? You can find her on Facebook, and Instagram.
Serena Benali, BSc, RD, Owner of In Good Nutrition
More about Serena: 
Serena works with clients to transform their relationship with food while working towards their weight goal. She uses the framework of the three A's to embrace the complexity of behaviour change–Awareness, Acceptance, and Action.
Serena knows the challenges of weight loss and she understands the obstacles of embodying your best self. For the majority of her life, Serena struggles with her weight and fad diets, luckily, Serena stopped the diet cycle and lost 100 pounds. Hence, her personal experiences gave her the drive to become a Dietitian.
By shifting her mentality and developing a new mindset, Serena learns the skills to nourish her body and mind all while getting to a healthy weight.
Learn more about Serena's work by visiting her Facebook page, Instagram page or website.
Saskatchewan
Sophia Khan, RD and Intuitive Eating Counsellor, Dietitian specializing in Emotional Eating and Intuitive Eating.
More about Sophia:
Specializing in emotional eating and being body-positive, Sophia helps clients improve their relationship with food, their bodies, and their mental health. She works with the Intuitive Eating framework holistically.
Notably, she also sees food as more than just food – it can bring so much joy!
Uniquely, her cultural background and experiences allow her to consider all aspects of life. For instance, eating well includes culture, health status, mental health, family dynamics, and more.
Check out Sophia's Facebook page or Instagram page for holistic health advice and recipe tutorials!
Manitoba
Katie Kroeker, RD, Owner of The Rural Dietitian
More about Katie: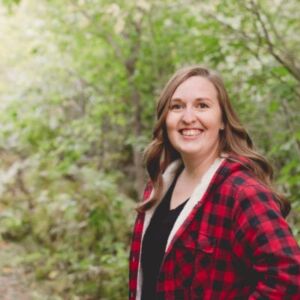 With a body-positive approach, Kroeker helps women accept their bodies, feel comfortable and confident around food, and feed their families. Also, she believes in weight-inclusive and compassionate care that gives acceptance and dignity to all.
The primary focus of Katie is on helping women with body image as well as meal planning.
Check out Katie's Instagram for some eye-catching posts on all things food and Dietitian facts.
Ontario
Danica Jacobs, MAN, RD, Registered Dietitian and Owner of Danica Jacobs Nutrition
More about Danica:
As a non-diet nutrition expert, Danica helps women break up with diet culture. Also, she aims at helping her clients to live without food guilt. Also, she offers nutrition counselling sessions where she provides care and support to her clients for overall health and wellbeing. Uniquely, she emphasizes with her clients her expertise in non-diet nutrition to support body positivity.
As a woman navigating the wellness space, Danica understands the pressures women face to eat and look a certain way. As a fellow millennial, Danica also knows how fed up women are with these judgemental comments.  Ultimately, she wishes to help her clients reclaim their time, energy, and peace.
Get to know Danica and her food relationship tips over on her Instagram.
More about Emily: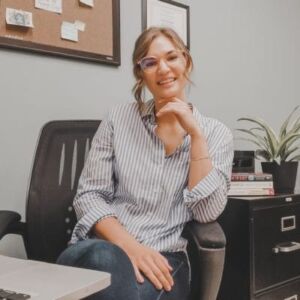 Experienced in the field of nutrition counselling, Emily's practise focuses on female sports nutrition, digestive nutrition & other women's health issues. She emphasizes being body-positive and building positive relationships with food.
She provides virtual nutrition counselling to help women ditch diets and disordered eating. For instance, her practice is focused on non-diet nutrition and weight inclusivity. Such practices are effective in increasing access to supportive dietetic care.
As a professional Dietitian, Emily breaks down common trends and myths with a unique blend of humour and compassion. More importantly, she clearly provides nutrition information. Also, she gives a glimpse of building her own balanced and realistic lifestyle with photography. Her photography is worlds apart from the posed and perfection-based ones, it is achievable rather than staged.
To familiarize yourself with Emily and how she empowers women in the world of diets check out her Instagram.
Want to learn more about how to balance fueling your body with nourishment and finding joy in the process? You can find more about body-positive Registered Dietitians on the Dietitian Directory website.
Related readings: To learn more about the work of Dietitians and Nutritionists, check out the article Dietitian vs. Nutritionist – What's the Difference in Canada
About the author: Cindy Kwok is currently a second-year student at the University of Alberta studying to become a Registered Dietitian. This article is edited by Trinity Tang, a senior dietetics student studying at New York University.