Sports Nutrition – Fuelling Your Training: Unleashing 3 Chatbot Tips for Crafting Weekly Meal Plans
by Hannah Jackson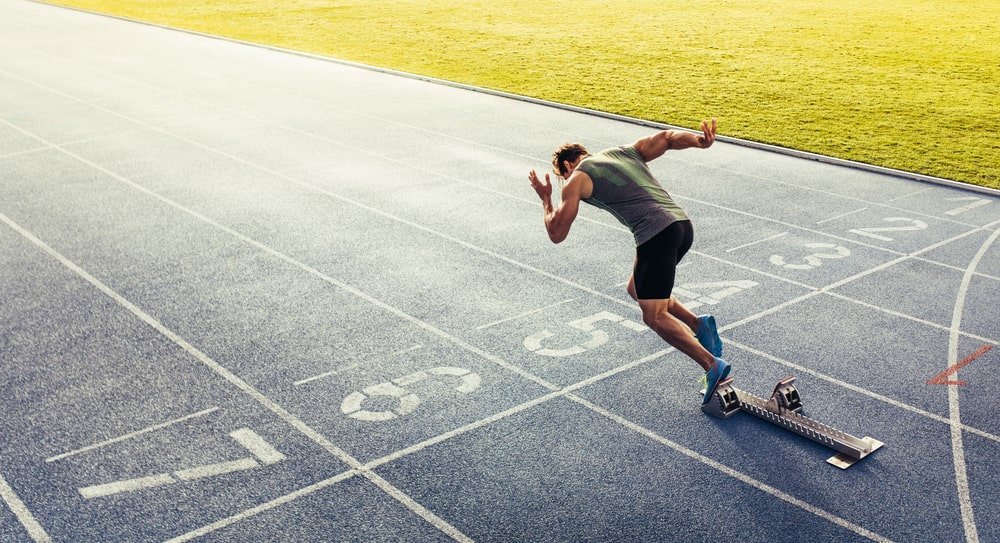 When it comes to achieving success in training, diet plays a vital role. As an athlete, your unique dietary needs may differ from others, but there are some general guidelines to consider when it comes to nutrition during training.
Optimal nutrition can be achieved by following the principles of the Mediterranean diet or Canada's Food Guide, which prioritize the consumption of fruits, vegetables, whole grains, legumes, and seeds—nutrient powerhouses packed with essential vitamins, minerals, and healthy fats. 
Additionally, incorporating a post-workout snack rich in protein and carbohydrates promotes effective muscle recovery.
However, even armed with this knowledge, many athletes often wonder, "What's next?" Meal planning, especially during training, can be a challenging task. Fortunately, the advent of chatbots, such as ChatGPT, has brought a valuable solution to the table.
In this article, we will explore practical strategies for utilizing chatbots to streamline and simplify the process of healthy meal planning, ensuring optimal nutrition and performance for athletes.
Customize Your Request:
When seeking assistance with meal planning during training, incorporate keywords that reflect your training routine or preferences. Consider terms like "X grams of protein and X grams of carbs per day" "high-protein," "minimal prep," or "balanced" to align with your lifestyle. Don't forget to mention any dietary considerations such as gluten-free, diabetes, allergies, etc., to personalize your request. 
Here's an example conversation:
"Hello! I need a quick and healthy meal plan for the week. I am currently training for a 10 km run."
If you are wondering how much protein you should be asking chatbots for, click here, or check with a Registered Dietitian!
Edit and Personalize:
Once you receive the initial meal plan from the chatbot, it's time to put your personal touch on it. Consider making adjustments to enhance affordability, incorporate leftovers, or cater to your specific preferences. 
Here's an example interaction:
"Can you modify the meal plan to utilize leftovers and make it more budget-friendly?"
Generate a Grocery List:
Once you're satisfied with your customized meal plan, request a grocery list categorized according to the sections of the store. To maintain accountability, consider placing your grocery order online, preventing the addition of unnecessary items to your cart.
The Bottom Line:
With a little knowledge about your requirements and what works for you, chatbots can serve as an excellent tool for diversifying your diet and providing meal ideas while training. Remember to adjust portion sizes of meals and snacks to suit your unique needs.
It's important to note that chatbots cannot replace the personalized advice and guidance of a Registered Dietitian. For determining the best training diet tailored to your goals, it's recommended to consult a Registered Dietitian. They can create a balanced and enjoyable meal pattern personalized to your preferences, resources, and access, ensuring optimal performance and satisfaction.
Click here to find a Registered Dietitian practicing in the area of sports nutrition near you!
Click here to read about the 10 meal planning shortcuts that Dietitians take!
Click here to see 4 delicious high-protein post-workout snacks that Dietitians love!
About the Author: Hannah Jackson is Dietetic Intern at the University of Alberta and is training for the 2023 Edmonton Marathon. 
Reviewed by: Lindsey McGregor, RD – Who just completed the Calgary 2023 half marathon with her best time yet!
The Site is not intended to be a substitute for professional advice. Under no circumstances will we be liable for any loss or damage caused by your reliance on information obtained through the Site. You are responsible for evaluating the accuracy, completeness, or usefulness of any information, opinion, advice, or other content available through the Site. Please seek the advice of professionals, as appropriate, regarding the evaluation of any specific information, opinion, advice, or other content. Never disregard professional advice, including medical advice, or delay in seeking it because of something you have read on this Site.