Sports Nutrition Dietitians in Canada – Top 10 List
by Leslie Harnett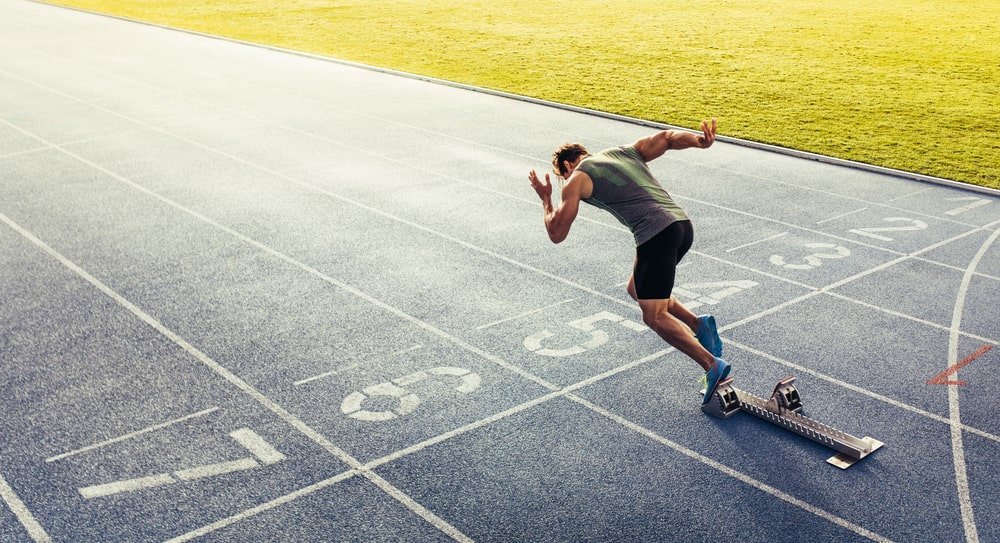 Are you an athlete who is struggling to find all the right foods to eat?
For instance, have you ever felt too tired to do your favourite activities?  Or unusual soreness after an intense workout? These experiences may be a result of an inadequate diet, especially when taking a workout routine to the next level.
Many new and progressing athletes aren't sure where to turn to ensure they're getting enough fuel to perform at their top level.
Recreational or a pro athlete, take a peek at one of these Top 10 Sports Nutrition Dietitians in Canada for all you need to know.
As an athlete, fueling your body is important for performance and growth. The sooner you speak to an RD about how to fuel your body, the quicker you will have the energy to reach your goals.
On to the Top 10 Sports Nutrition Dietitians in Canada
British Columbia
Kara Marshall, RD, CDE, MSc, IOC Diploma in Sports Nutrition, Registered Dietitian and Nutrition Consultant specializing in sports nutrition, www.karadietitian.com
Specializing in sports nutrition, Kara works with her clients to create a holistic plan that can properly improve their sports nutrition and recovery. She helps them understand the key nutrition areas limiting their performance. And most importantly, to get the most out of their training sessions.
Moreover, she is motivated to help her clients achieve their goals and bring practical experience and recommendations to her appointments. Also, Kara offers team presentations, as well as online sports nutrition courses for athletes.
To learn more about sports nutrition such as helping to fuel performance and balance blood sugars with plant-focused meals, check out her Instagram page. Also, find Kara on the Dietitian Directory
Alberta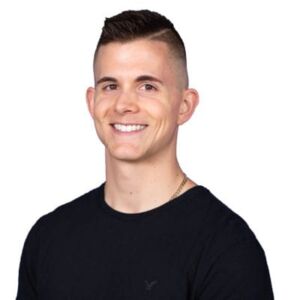 For example, he works with people to help them understand what healthy eating is, and also what they can do to improve their exercise performance. Brandon supports clients who are athletes, vegetarian or vegan, who have ADHD and so many more beyond these 3 of those categories. Furthermore, Brandon lets the client define their path and boundaries instead of him doing that for them. As a passionate Registered Dietitian, Brandon loves helping his clients understand the connection between their nutrition, and physical and mental health. He wishes to educate his clients on how their connection impacts their behaviours.
For more behind the scenes of Brandon as an RD follow his Instagram, and learn more about what he does at Revive Wellness and My Viva. You can book an appointment with Brandon through the Dietitian Directory.
Carrie Mullin Innes, MSc, RD, IOC Dip Sports Nutr, Owner of Score Nutrition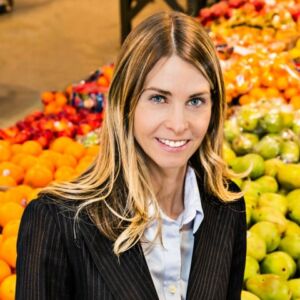 Being an experienced health professional, Carrie is a unique RD as she is specialty trained in sports nutrition, the low FODMAP diet, and eating disorders. She was active in various sports growing up.
At a young age, Carrie realized that nutrition affected her performance and well-being. As a result, she is a Dietitian!
Also, Carrie guides clients to consume a healthy diet that supports their sports nutrition needs and helps them achieve their performance-related goals.
She offers individual counselling and group presentations (in person or virtual) and cooking classes where possible.
Moreover, Carrie works with anyone interested in improving their health and performance outside of sports.  She works with Irritable Bowel Syndrome (IBS) and clients who have body image concerns.
For all things, food, sport, and IBS-related check out Carrie's Facebook page and read more about her on the Dietitian Directory.
Kelly Anne Erdman, MSc, RD, CSSD, Dietitian at University of Calgary Sport Medicine Center and Health & Performance Nutrition inc. 
More importantly, she supports clients on their journey to achieve personal bests in health. More specifically in fitness, sports nutrition and weight management, whichever their goals. Proactive nutrition is in their hands for optimal health and well-being.
To learn more about Kelly Anne, you can check her out on Instagram or the Dietitians Directory.
Letisha Hodges, RD, Nutrition Coach & CEO of Edge Nutrition & Performance Inc.
Letisha helps busy men and women crush fat loss goals without sacrificing their favourite foods! Ultimately, her nutrition coaching helps free up brain space for your family, career, and passions.
Specifically, her program and coaching are rooted in flexibility, simplicity, and balance. Through the coaching program, her clients can learn how to lose fat and recover from nutritional problems.
Her program adapts to YOU. As her client, you might be exposed to behavioural-based coaching, Intuitive Eating, or macro-based coaching to reach your goals.
Also, her superpower is to cut out all the noise, diet chatter, food rules, and body image expectations. Essentially, this superpower helps her clients sustainably reach their goals & maintain them.
Discover more about fat loss and goal setting on her Facebook page, Instagram page, and website. Book an appointment with Letisha through the Dietitian Directory!
Saskatchewan
At ELEVATE, James strives to enhance the quality of life of his client. He empowers the creation of healthy food relationships and he encourages physical activity as part of their daily routine.
The work James does is unique. He is the first Registered Dietitian and CSEP-Certified Personal Trainer in Saskatoon to offer individualized nutrition counselling and structured exercise programming.
To learn more about James check him out on the Dietitian Directory.
Kailee Hondros, RD Candidate Dietitian at Stapleford Health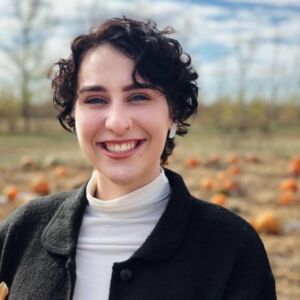 Emphasizing healthy eating, Kailee uses a non-diet and weight-inclusive approach to counsel clients one-on-one. She wishes to improve their health and enhance sports performance. Also, to promote healthy eating, she always works with the client to help them make and meet their health goals.
Different than the usual practice, Kailee's practice moves away from using weight as a health indicator. Instead, she uses other parameters of health to assess progress. She believes that different non-diet practices such as Intuitive Eating can be expanded beyond general health. And such practices are important to help manage chronic diseases through a gentle nutrition approach.
If this intrigues you, discover more about what Kailee does through her Instagram!
Ontario
Experienced in nutrition counselling, Emily's practice focuses on female sports nutrition, digestive nutrition & other women's health issues.
She provides virtual nutrition counselling to help women ditch diets and disordered eating. For instance, her practice is focused on non-diet nutrition and weight inclusivity. Such practices are effective in increasing access to supportive dietetic care.
As a professional Dietitian, Emily breaks down common trends and myths with a unique blend of humour and compassion. More importantly, she clearly provides nutrition information. Also, she gives a glimpse of building her own balanced and realistic lifestyle with photography. Her photography is worlds apart from the posed and perfection-based ones, it is achievable rather than staged.
To familiarize yourself with Emily and how she empowers women in the world of diets check out her Instagram, and learn more about her practice on the Dietitian Directory.
Quebec
Amélie Sabourin Dt.P., Nutritionniste-Diététiste, Owener of NutritionAs.com
Amélie is a certified FODMAP Dietitian from Monash University and a mindfulness instructor for health professionals.
Unquestionably, she will transform the way you eat to expand your wellbeing. How? By using plates' composition, choosing the right foods, and building mindfulness and managing stress.
With a combination of the use of mindfulness, self-compassion, and stress management exercises and expertise in various areas like digestive health, weight management, eating disorders, and sports nutrition, certainly, Amélie will guide you towards your goals with a non-judgmental approach.
Discover more about achieving your personal health goals on NutritionAs.com.
Annyck Besso, MSc, RD, Founder of Sööma and Registered Dietitian specializing in Eating Disorder Treatment and Sports Nutrition through HAES ® care.
She assists clients in exploring their physical and emotional experiences with food. In addition, she focuses on how this impacts their relationship with food and their desire to care for themselves.
Annyck looks beyond the client's eating behaviours. Again, her goal is not to "treat the eating disorder", but instead, to build trust that her clients can care for themselves.
Ultimately, her goal is to understand her clients ' experiences and offer compassion and empathy. This is important in creating a safe space for the client. Together, they can explore how their stories and challenges lead to this disorder's development.
Check out the Sööma Instagram for some bilingual motivation to help you build trust in your relationship with food, and be sure to read more on Annyck on the Dietitian Directory.
If you love sports and exercising, it is important to know nutrition.  Food is a major source that affects an athlete's strength, energy, and recovery. Dietitians are a valuable resource to help guide and inform you on how to fuel your body for optimal performance properly.
Looking to connect with a Sports Nutrition Dietitian? Find one that works for you here!
About the Authors: Leslie Harnett, is a first-year dietetics student at the University of Alberta with plans to become a Registered Dietitian. Chantel Sanche is an undergraduate student currently completing a BSc in Nutrition and Food Science at the University of Alberta. This article was edited by Trinity Tang, who is studying at New York University to become a Dietitian.