Dietitian Interview with Audrey Tait- RD and Counsellor
by Ashley Peters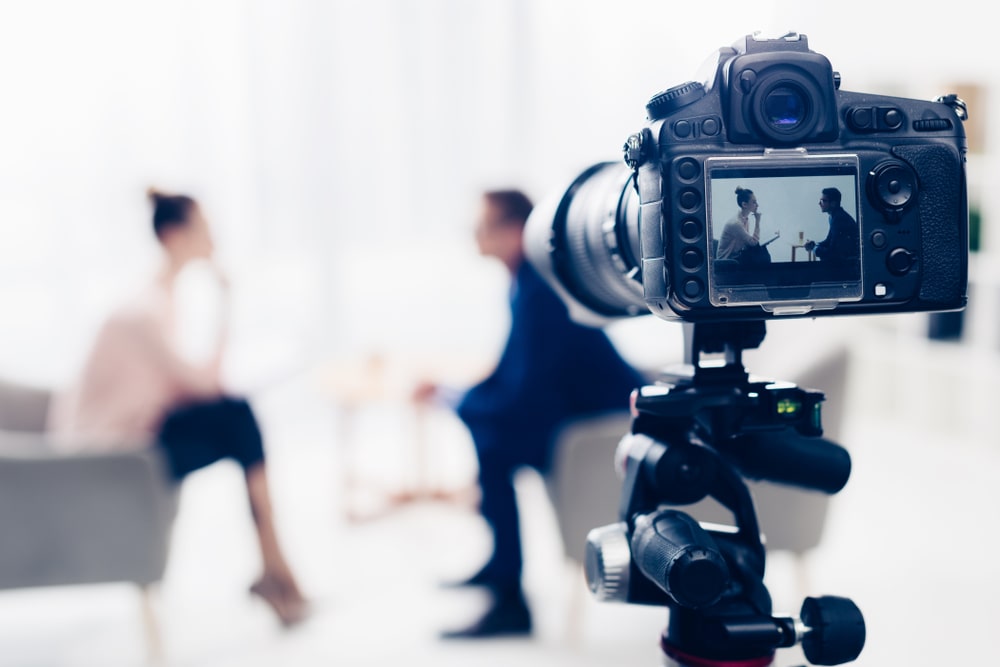 Dietitian Audrey Tait
I decided to become a Registered Dietitian when I was in high school. I attended University in the United States in a Coordinated Undergraduate Program where I graduated in four years with my RD designation.
There was always a desire to pursue a master's degree, I wasn't sure in what area. My personal experiences shaped my desire to pursue a master's in addictions counselling through Grand Canyon University.
I am certified in both the American and Canadian Dietetic Associations as well as hold numerous certificates for addictions and counselling. After working under the guidance of other companies and Dietitians, I found myself wanting to branch out on my own.
I built Inspirational Insights Counselling from the ground up. This adventure leads to further education around website design and redesign, something I continue to do today.
My work involves many aspects from working with other professionals to public speaking engagements and writing contributions. I became a published author of a book trilogy called "I Am Wonderfully Me: Positive Affirmations".
Becoming a Dietitian was my first passion, now I've worked hard to develop my communication skills and build a client base to the point where I can use my education to help people.
Do you recommend any particular resources for nutrition and trauma?
We all have some type of trauma in our lives, it can be big or small, acute, or chronic. Trauma spreads through so many vital aspects of people's lives. For example, addiction is a flight mechanism from trauma, and feeling anger signals a boundary violation.
The type and severity of the trauma experience are so varied, that I really try to meet my clients where they're at in their journey. Sometimes this involves counselling around diet when we're dealing with depression and anxiety but this does not apply to every client.
An individualized approach to coping strategy development is crucial to both diet therapies and trauma counselling.
The trauma effects we feel vary from person to person, there are a few techniques I teach that help people cope with these aspects. The primary technique I've found beneficial regardless of what we're working through is diaphragmatic breathing.
In my experience, using diaphragmatic breathing with grounding, and correct body alignment helps most people.
What drew you to work with clients struggling with disordered eating?
As a private practice Dietitian, I see such a spectrum of clients.
There is no one program or label that fits everyone, which means I get to apply different strategies to different clients.
Being a Dietitian and Counsellor has given me many strategies to work with different people, really focusing on patient-centred care that is individualized.
You've spoken about what drew you to pursue all these wonderful credentials beyond Dietetics. Could you share a bit more about the stages of change you address over your book series?
As I said in the Dietetics and Beyond- Behind the Bio interview, the stages of change relative to addiction provided me with an in-depth explanation and application of the stages of change model.
There are many other solid theories that I use alongside stages of change such as Erikson's and Piaget's stages of development, cognitive behavioural therapy, and many other tools.
I think the important points around addressing behaviour change are using the models that work for you as the Dietitian and Counsellor, creating a safe space to allow clients to share their struggles while feeling supported and recognizing people flow between the stages.
In private practice, I imagine you see all types of clients. Is there a particular population you find most rewarding to work with?
The most rewarding part of my job is seeing clients making changes in their lives.
One of the benefits of private practice is that people who come to see you are wanting to make changes, there is that underlying motivation to progress toward their goals.
There is no one population I prefer, being support and part of solutions when I'm working with any client is very rewarding.
What have been the biggest challenge or barriers you've had to overcome as a private practice Dietitian?
When you look at any business, there are necessary foundations you need to build in order to be successful. Foundations like market exposure and getting people to come to see me, start-up funding, and front-end investment.
There have been several barriers along the way to building the practice. However, barriers are just a block in the road. To overcome them, I am always asking myself, "What is the next step that I need to take?".
It's important I do not become complacent within my practice, I always want to improve and expand my knowledge and practice.
Currently, I'm working on a course for clients online that utilizes various media platforms.
Given our current circumstances in the world, I feel this will help so many people as they can sign up from the comfort of their living room. Help comes in many forms, I'm excited to continue to grow my practice.
In your experience, what is the most common misconception people have about meeting a Dietitian? Meeting with a Counsellor?
I think because I am a Counsellor and Dietitian, I've experienced more hesitation and stigma around being a Counsellor.
There is still an immense social perception and hesitation around working with a Counsellor. I've found that the Counsellor stigma is becoming less common as mental health discussions are being brought up by celebrities and others with power and media reach.
Companies are beginning to recognize the importance of mental health for their employees so some are providing mental health benefits coverage. Seeking help from a Counsellor is becoming more widely accepted by the public than it was years ago.
What are your 'typical' daily/weekly tasks?
I'm not a morning person so I typically work in the afternoon and evenings Monday to Thursday at the office. Working in the evenings and afternoons also benefits many of my clients as they typically have more than 9-5 jobs.
I work at a separate location on Fridays. Daily, I confirm appointments, have one-on-one client sessions, and complete all my planning and financial records.
I maintain my social media platforms and make adjustments as needed. Each week is a bit different, flexibility is an important part of running a private practice.
Do you have any advice or words of wisdom for new graduate Dietitians?
Discover your "why" as a person and Dietitian. This will help guide you on your next steps. Now that you've graduated, you can explore the profession and tweak your education with a master's.
The biggest piece of advice I have is to build your life around your passions!
What is your hope for the future of the Dietitian profession?
An area we could improve upon as Dietitians is the realization that we are most effective when treating the issues the client wants us to address. Forcing a person to address weight issues when they are opposed to the idea or don't see it as an important issue, will result in negative emotions and little progress.
As always, one of the more useful qualities of the Dietitian is the non-judgemental support given to both clients and other health professionals!
Authors: Ashley Peters Dietitian student, and Audrey Tait MSc CCC CSAT RD, owner of Inspirational Insights Counselling, Inc.