5 Simple Heart Healthy Eating Out Options in Edmonton
by Gurveen Jaggi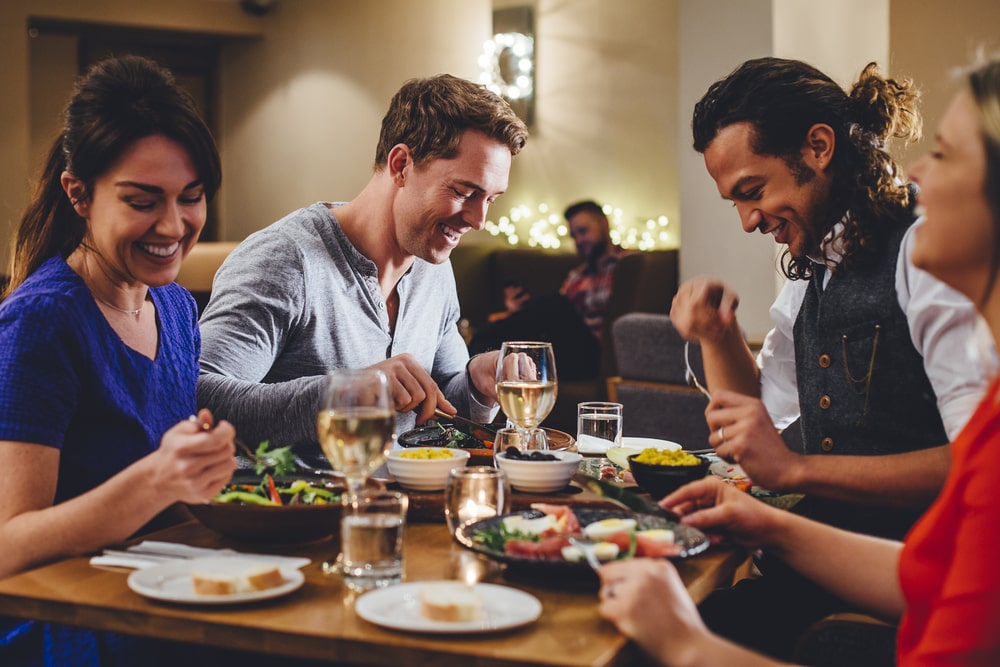 Eating out while following a heart-healthy diet can still be an enjoyable experience. There are many heart-healthy eating-out options and substitutions you can make!
Whether you are currently living with a heart condition, at risk, or would just like to make heart healthier choices, here are some tips you can follow that will ensure your meals will be nutritious and delicious!
Heart Healthy Eating Out Options
1. Choose lower-sodium Options When Eating Out
Restaurant foods can be very high in salt, but here are some easy heart-healthy options to make at a restaurant: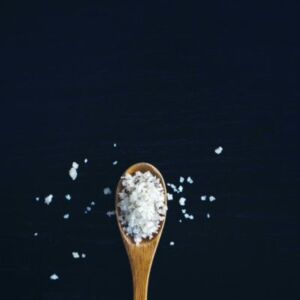 Read the menu online to see which options have less salt
Ask for no salt added
If you're having a salad as a side, ask that they be prepared with less dressing/vinaigrette as these contain a lot of sodium. You could also ask them to give the dressing on the side and mix in an appropriate amount yourself.
Choose sides that have low sodium, like plain rice. For example, at Dynasty express, you can choose steamed rice instead of fried rice which contains lots of sodium. Another local restaurant that offers plain rice as a side is Kathmandu Rasoi . Try the cooked basmati rice or saffron rice instead of the fried rice.
2. Choose Menu Items with More Vegetables
Increasing your vegetable intake means more fibre, which is heart-healthy. Having more veggies in your diet doesn't mean that they have to be plain and boring.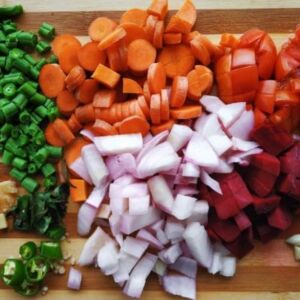 For example, at Langano Skies, an Ethiopian restaurant, you can try the Atekilit Aletcha Wot (sliced carrots, potatoes, and cabbage cooked with onions, garlic and curry) served with injeera or rice.
3. Choose Menu Items with Plant-Based Protein 
Plant-based protein has less saturated fat than animal protein such as beef, pork, chicken, and turkey, making it heart-healthy.
Plant-based protein includes tofu, soybean, beans, peas, lentils, such as chickpeas, kidney beans, black beans, and red lentils. They also include nuts and seeds such as peanuts, almonds, cashews, and sunflower seeds.
An example of a dish with plant-based protein is the spicy lemongrass tofu with bell peppers and onions from Lemongrass Cafe.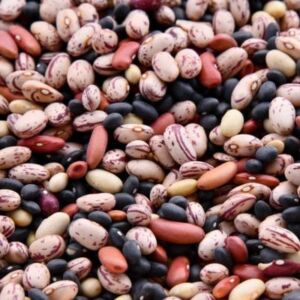 Another restaurant that has a fully plant-based menu is Padmanadi. An example of a delicious plant-based dish is the Lemon Chicken (made with veggie chicken pieces, whole baby corn, cucumber, lemon slices, bell peppers, and julienne carrots in a tangy lemon sauce).
4. Choose a Dessert that has Fruit and Skip the Cream
There are plenty of dessert options that are heart-healthy. Choose something that contains fruit for an extra bit of fiber and nutrients. Choose something that's lower in saturated fat by opting out of cream-based desserts.
Next time you eat out and would like dessert, choose something that has fruit such as the cast iron apple pie from Rebel food and drink. Ask for it without ice cream to skip the extra saturated fat and sugar and you have a healthier dessert!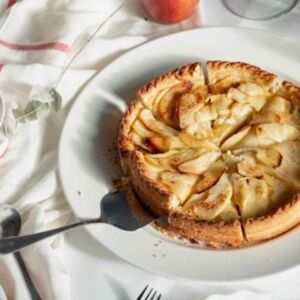 Another option is the sweet apple and caramel pierogi from Loaded Pierogi (ask for it without whipped cream).
5. Make Water Your Drink of Choice 
Excess sugar and alcohol from drinks such as soda, cocktails, beers, lagers, and ciders aren't the best for your heart.
Opt to have water instead with meals when eating out. If you really want something sweet to drink with your meal, opt for diet beverages instead. These contain artificial sweeteners and zero sugar.
If you're really feeling like having an alcoholic drink, try something low calorie such as a gin and tonic or a vodka and club soda with lime.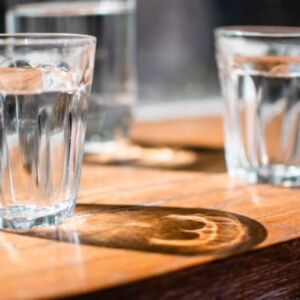 Be sure to follow Canada's Low-Risk Alcohol Drinking Guidelines, which suggests 3 drinks a day for men and 2 drinks a day for women.
If you have a heart condition, consider lowering this amount. Rocky Mountain Icehouse on Jasper Ave in Edmonton has a great bar and can definitely make a low calorie drink that you would enjoy!
Now that you have some information on how to make healthier choices when eating out and a handful of great restaurant suggestions, it's time to try them out for yourself and enjoy healthy and delicious meals!
Author: Gurveen Jaggi is a University of Alberta Student studying to become a Dietitian, and Shee Lillejord is a Registered Dietitian providing virtual services.