12 Do's and Don'ts When Looking for a Ketogenic Dietitian
by Dawid Furman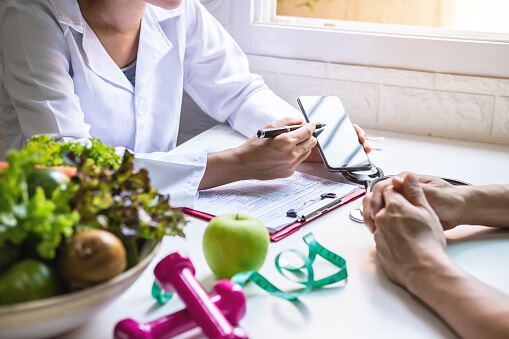 You've heard about the ketogenic diet, but you might not know where to start. With so much misinformation out there, finding the right help can be a challenge. 
The good news is that you can find qualified Registered Dietitians to help you learn more about the ketogenic diet and identify if this is the right way to meet your health goals. They offer the skills, knowledge, and support to implement this restrictive eating pattern with success.
The ketogenic, or keto, diet is a low-carb, high-fat eating pattern that involves limiting your carb intake to 25–50 grams per day or fewer to achieve ketosis — a metabolic state in which your body burns fat instead of carbs for its primary source of fuel.
Here are 12 dos and don'ts for finding the right nutritional support you need to make the switch to a keto diet.
DOs:
Choose a Registered Dietitian with the RD Credentials After Their Name
The difference between a Registered Dietitian and a nutritionist is that a Registered Dietitian is always a protected title across Canada, while a nutritionist is not. A protected title means someone who has a university degree in nutrition, has passed an accredited internship, is a member of a regulatory body, and is continuing their education requirements. For more information on this, click here!
Make Sure Your Dietitian Checks You Are Safe to be on the Diet in the First Place and that it's in Line with Your Long-term Goals
You should expect your Dietitian to have a conversation with you about whether the approach is safe.The ketogenic eating pattern can be effective depending on what your goals are, but dangerous if not done properly. This approach would not be recommended for pregnant women, those with T1DM, kidney failure, or cardiac arrhythmia; and older patients with frailty or if there's a history of disordered eating. 
Your Dietitian Recommends Healthy Plant-based Fats Like Nuts, Seeds, Avocado, and Olive Oil
The Ketogenic diet consists of taking in 75-80% of energy from fat sources. 
For this reason, it is important to choose foods mostly high in healthy fats instead of unhealthy saturated fats that can increase the risk of heart disease.
Examples of healthy fats include:
Nuts

Seeds

Avocado

Fatty Fish

Vegetable Oils

Margarine

Soy Products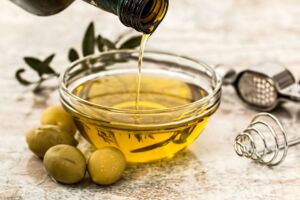 Your Dietitian Recommends Adequate Protein Sources
Protein is also a major constituent of the Keto Diet, providing us with 15-20% of our energy intake. 
Examples of protein foods to include in the Keto Diet:
Eggs

Fish

Poultry 

Tofu

Nuts

Plain Yoghurt
Your Dietitian Recommends Removing Processed Foods
When choosing our sources of fat and protein, it is important to go for unprocessed sources that are not high in sugars, salt, and saturated fats.
Try not to resort to store-bought foods, chicken wings, butter, cream, and fatty meats, and read labels to choose ingredients with less sugar, salt, and unsaturated fat.
Some other tips to reduce processed foods when eating keto:
Choose baked chicken instead of deli chicken

Make homemade versions of your favourite frozen foods and freeze them at home

Stock up your kitchen with healthy snacks such as hard-boiled eggs or nuts.

Plan your meals in advance to include healthy fats and protein.
Your Dietitian Recommends Enjoying Foods Rich in Fibre, Antioxidants and Phytonutrients like Dark Green and Orange Vegetables
It is important to still consume fibre as it is a non-digestible carbohydrate with many health benefits such as bowel regularity, lower cholesterol levels as well as it makes you feel fuller.
Examples of adequate sources of fiber when eating keto:
Vegetables

Nuts and Seeds
Vegetables are specifically important as they are full of phytonutrients that are of great health benefit, so it is important to add a range of different colored vegetables to your plate for a range of health benefits.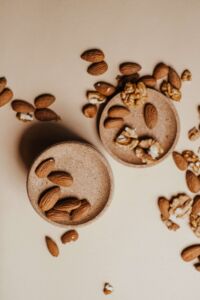 Your Dietitian Recommends Plenty of Hydration Throughout the Day
Dehydration is a common side effect that may occur, especially in the early stages of the Keto Diet.
For this reason, it is important to consume at least 2 liters of sugarless fluids daily when eating Keto.
Types of fluids to include:
Water

Soups

Hydrating Vegetables such as Celery or Cucumber
While it's completely okay to want to feel healthy and energetic, some practitioners may not have your best interests at heart. This may hit you in the pocketbook but, even worse, may make you feel ill or harm your health (or cause an unwanted ICU admission). 
DON'TS
They Show a Disregard for Client Safety
One of the first things your practitioner should do is ask whether you have any health conditions that do not support a ketogenic diet, such as type1 diabetes or kidney failure, cardiac arrhythmia, fragility in the elderly, or if there's a history of disordered eating. If they don't, then it's a pretty glaring sign that this practitioner may not have your safety in mind, and you don't want to be putting your health or money into their hands.
They Offer Vague Credentials
Becoming a Registered Dietitian is a pretty rigorous endeavor and most Dietitians probably display their credentials. If you don't see RD behind a name, enquire about their education and any additional certifications or training.
They Are Selling Something
If the practitioner is trying to sell you supplements or other items that will help with the keto diet, notice that as a pretty big warning flag as most Dietitians do not endorse expensive supplements unless there is rigorous scientific evidence behind them. If it sounds too good to be true, it probably is. There is no magic pill that fixes anything.
Weight Loss Is Their Only Indicator of Success
Dietitians know there is so much more to health than weight and that the client's relationship with food and health should be the indicators of success.
They Exaggerated Potential Results 
If your practitioner promises unrealistic results that you can't believe yourself, then you may want to think again. Strict regulations prevent Dietitians from promising unrealistic results.
There you have it, a rundown of what to look for if looking for help with the ketogenic diet. 
You need to remember that while there is no better investment than in your health, that not all the practitioners out there have your best interest in mind or have the skills required. At the end of the day the most important DO is looking for a Registered Dietitian who's willing to have that conversation with you about whether the diet is the right choice for you.
Often having this conversation is free as many Dietitians offer a free discovery call.
You can find a list of verified Dietitians practicing the ketogenic diet in the Dietitian Directory. Click here to begin your search. 
Author BIO: Dawid Furman is a 4th year nutrition and exercise science student in Southeast Technological University, Ireland & Dayna Zarn, RD.
Reviewed By: Lindsey McGregor, RD.
"The Site is not intended to be a substitute for professional advice. Under no circumstances will we be liable for any loss or damage caused by your reliance on information obtained through the Site. You are responsible for evaluating the accuracy, completeness, or usefulness of any information, opinion, advice, or other content available through the Site. Please seek the advice of professionals, as appropriate, regarding evaluating any specific information, opinion, advice, or other content. Never disregard professional advice, including medical advice, or delay seeking it because of something you have read on this Site."