What's the Difference Between Legumes and Pulses?
by Dawid Furman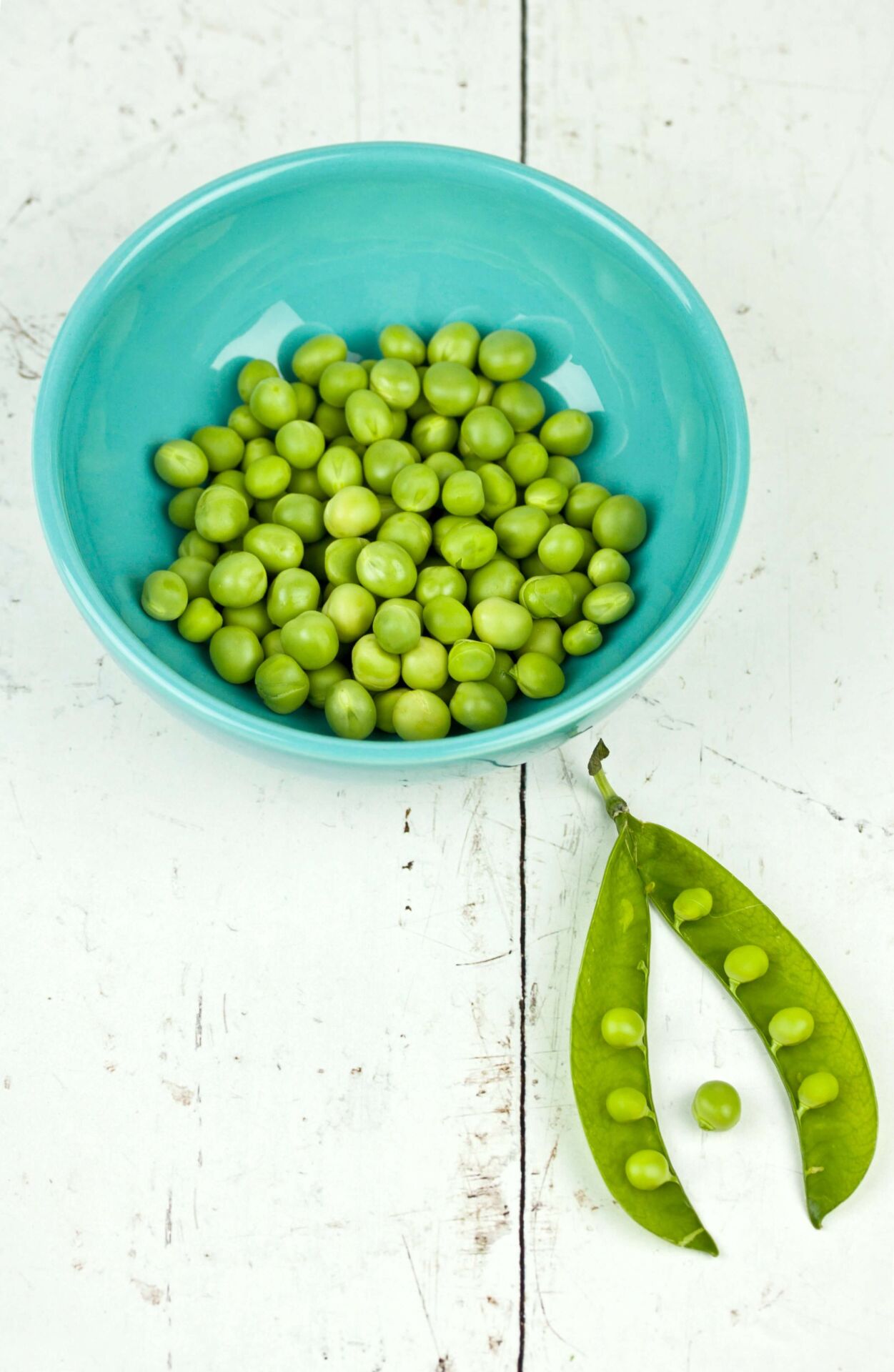 A fun fact is that a legume is any plant from the Fabaceae family that includes its leaves, stems, and pods, such as soybean plant, lentil plant and pea plant.
A pulse is the edible seed coming from the legume plant, such as beans, lentils, and peas.
| | |
| --- | --- |
| Legume  | Pulse |
| Soybean plant | Soybeans |
| Lentil plant | Lentil |
| Pea plant | Peas |
| Bean plant | Beans |
| Peanut plant | Peanuts |
What are Some Common Legume Plant-Based Proteins?  
Soy 
Soy products contain a high number of amino acids and are considered a high-quality plant source of protein and similar to animal sources.
Studies show soy also has numerous nutritional benefits that likely come from a combination of nutritional components, such as antioxidants, fibre, healthy fats, vitamins, and minerals.
Also, phytoestrogens in many soy plant-based foods have been shown to positively affect menopausal symptoms.
Examples of soy products include fortified soy beverages e.g., soy milk, tofu, and soybeans.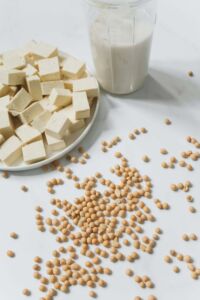 Lentils
Lentils, a type of Legume, are a great vegan source of protein.
They are another rich source of protein containing 18 grams of protein per cup.
Lentils come in different colors with different properties.
Here are some tips on adding different colored lentils to your plate:
Puy lentils-

Have a peppery taste, so can be added to meals that require peppers.

Green-

Cheaper alternative to puy lentils that usually varies in size.

Brown lentils-

Can be added to soups and salads.

Yellow & Red lentils– Their sweat and nutty taste can be excellent for dal.
Beluga lentils– Good for warm salads.
More information on lentils found here.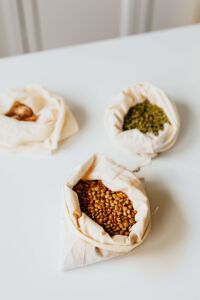 Peas
Peas are an excellent plant-based source of protein containing 5 grams of protein per cup.
Peas have high quantities of many beneficial nutrients such as iron, magnesium, phosphorus, zinc, copper, and many B vitamins.
Peas may be a good source of protein for allergens as they have been proven to cause less allergenic reactions than soy or wheat.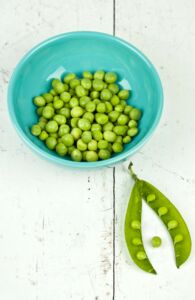 Beans
Beans are a good source of protein containing 15 grams of protein per cup.
They are also a good source of complex carbs, fibre, iron, folate, phosphorus, potassium, and manganese.
Examples of beans you can add to your diet are dried beans, such as black beans and kidney beans.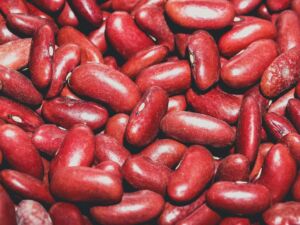 Peanuts
Peanuts are a rich source of protein containing 37g per cup.
Peanuts are high in nutrients such as niacin, folate, thiamin, riboflavin, pantothenic acid, pyridoxine, and vitamin E.
Peanuts are also high in  healthy fats, which makes them beneficial for our heart health.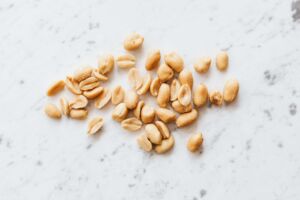 What About Tree Nuts and Seeds? Are They Legumes Too? 
Unlike peanuts which are legumes, which are edible seeds in pods, tree nuts, including almonds, walnuts, pecans, and cashews, are all produced on trees. 
Edible seeds such as sunflower seeds and sesame seeds come from flowering plants and aren't considered legumes either. 
Nuts & Seeds
The Canadian Food Guide recommends nuts and seeds, such as dry roasted nuts, and nut butters without added sodium, as a source of protein and healthy fats.
Examples of different nuts and seeds along with protein value per tbsp (16g):
What are Some Other Categories of Plant Based Protein? 
Now introducing some more non-legume sources of plant-based protein:
Grains
Grains such as whole grains are also a source of protein which is often overlooked.
Examples of grains recognized for having moderate protein content:
Some tips on how to add whole grains to your diet:
Try adding a new whole grain to your diet weekly, for example, amaranth, or farro.

Try mixing different whole grain cereals in your bowl and consume with low-fat white milk or unsweetened plant-based milks.

Consume a bowl of oatmeal, whole-grain cereal, or whole-grain toast every morning.

Check out whole grain snacks such as whole grain crackers or whole grain baked pita "chips."
Where Do Fruits and Vegetables Fit: Are They a Plant Based Source of Protein Too?
In general, fruit and vegetables are low in protein, and their consumption on their own makes it difficult to adequately support nutritional requirements.
There are, however, some fruits and vegetables with moderate protein content:
There you have it, a rundown of plant-based proteins and some tips to enjoy them.
Hopefully, this article can remind you that eating healthy plant-based proteins doesn't have to taste like cardboard and can be quite enjoyable.
Find a Registered Dietitian that can support your health goals here.
About The Author: Dawid Furman is a 4th year nutrition and exercise science student in South East Technological University, Ireland
Reviewed by: Lindsey McGregor, RD
"The Site is not intended to be a substitute for professional advice. Under no circumstances will we be liable for any loss or damage caused by your reliance on information obtained through the Site. You are responsible for evaluating the accuracy, completeness, or usefulness of any information, opinion, advice, or other content available through the Site. Please seek the advice of professionals, as appropriate, regarding evaluating any specific information, opinion, advice, or other content. Never disregard professional advice, including medical advice, or delay seeking it because of something you have read on this Site."