What is a Superfood?
by Sheryl Wang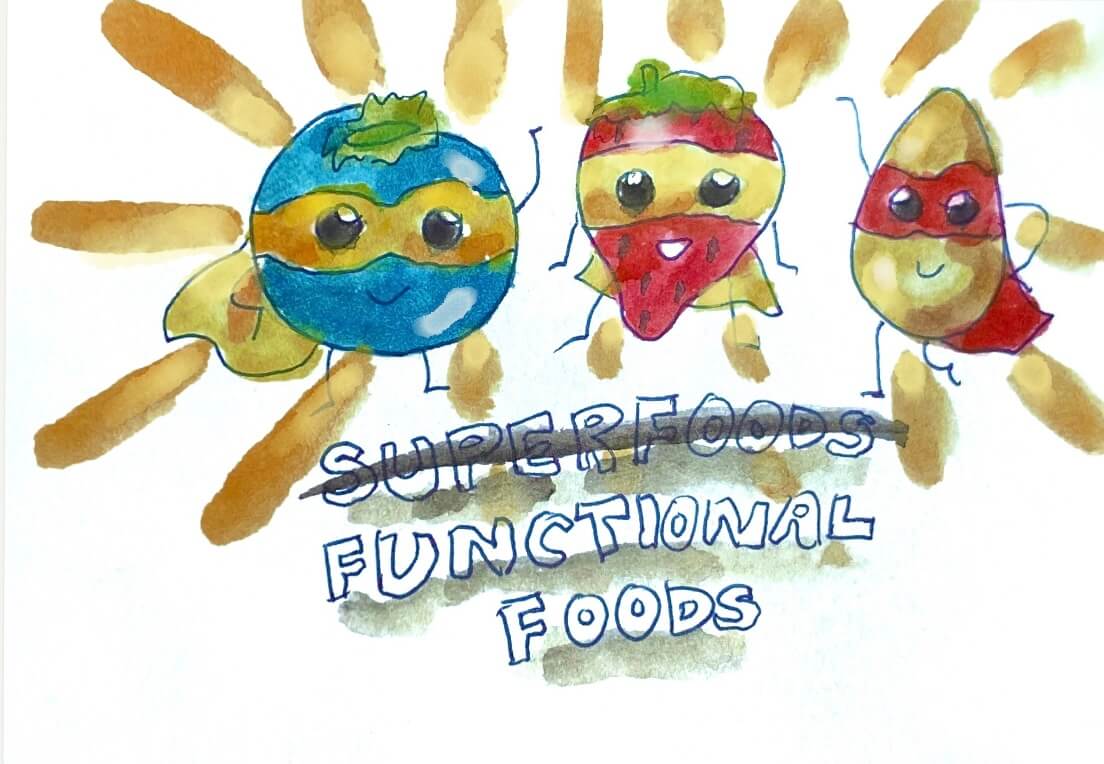 Have you ever heard of a "superfood"? Have you wondered if they are worth all the hype?
While there is no scientific definition of a superfood, it is a marketing term that is commonly used to describe functional foods that have an accepted scientific definition of foods that have health benefits superseding nutrient content alone.
Functional foods can have health benefits such as preventing chronic conditions like cardiovascular disease and type II diabetes. 
Common "superfoods" include blueberries, cranberries, goji berries, strawberries, chia seed, flaxseed, quinoa, cocoa, maca, spirulina, wheatgrass, acai berries, hemp seeds, and bee pollen. 
Although "superfoods" (which are actually → "functional foods") are often nutritionally dense, they are not a cure-all. There is no one food that can prevent or cause disease.
Keep reading to learn more about functional foods and the science behind them!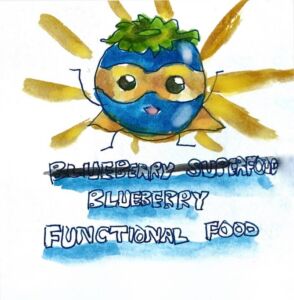 The History of Superfoods (which are actually → "functional foods")
The term "superfood" was first used in the early 20th century by the United Fruit Company (UFC) in an advertisement for bananas. The company used the term to promote bananas as a cheap and nutritious addition to your daily diet, the word "superfood" then began to appear in medical journals as doctors thought bananas could cure conditions like diabetes and celiac disease (note: no one food can cure disease). 
With the combination of the United Fruit Company's successful advertising campaign and increased backing from doctors, bananas became an all-star superfood and became commonly included in daily diets.
So, what's the Verdict on "Superfoods" (which are actually → "functional foods") Today?
Well, for starters, there is no one food that can cure celiac disease or diabetes.
Secondly, there is little evidence that foods described as superfoods independently have any effect on BMI, cholesterol, or blood glucose levels in humans.
There is no evidence to prove that superfoods have any effect on preventing or curing chronic diseases.
E.g., Adding blueberries to a fast-food meal is a good start but won't tip the balance towards making your entire meal one that reduces the risk for chronic disease. A better bet would be to focus on a dietary pattern rich in nutrient-dense foods rather than relying on blueberries to save the day.
What is the best way to keep healthy?
Focus on a Super Plate
Canada's Food Guide recommends having a well-balanced plate including plenty of vegetables and fruits, whole grain foods and protein foods, and a limited amount of highly processed foods.
In doing so, you can get all the nutrients you need without having to focus on one particular "superfood" (which are actually → "functional foods").
Speak with a Registered Dietitian When Seeking Nutrition Information
It is easy to feel completely overwhelmed by all the conflicting media information or be misled by marketing terms such as "superfoods" → "functional foods." 
The Bottom Line?
No single food can prevent disease. 
The best way to keep healthy is always eating a well-balanced diet, following Canada's Food Guide, exercising regularly, and managing stress.
A Registered Dietitian can help you sort through the facts and fiction of nutrition headlines and provide reliable nutrition information.  
Click here to find a Registered Dietitian practicing near you!
About the Author:
Sheryl Wang, a Food and Nutrition graduate from UPEI, is pursuing a career as a
Registered Dietitian.
Reviewed by: Lindsey McGregor, RD, and Hannah Jackson.
The Site is not intended to be a substitute for professional advice. Under no circumstances will we be liable for any loss or damage caused by your reliance on information obtained through the Site. It is your responsibility to evaluate the accuracy, completeness or usefulness of any information, opinion, advice or other content available through the Site. Please seek the advice of professionals, as appropriate, regarding the evaluation of any specific information, opinion, advice or other content. Never disregard professional advice, including medical advice, or delay in seeking it because of something you have read on this Site.