Top Dietitians in Saskatchewan
by Chantel Sanche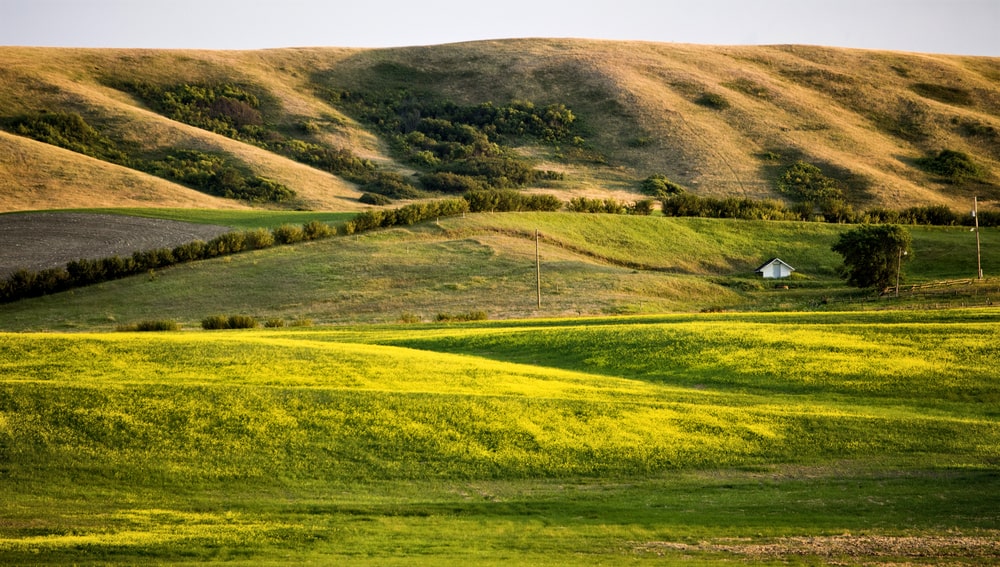 From picking their own Saskatoon berries to knowing all the grains on your Tim Horton's 12-grain bagel, Saskatchewan Dietitians are supportive and knowledgeable health professionals that help you find the connection between food and your overall well-being and discover the joy of everyday eating.
We've sourced 8 of the Top Dietitians from across Saskatchewan to help you Saskatchewanites (or soon-to-be Saskatchewanites) get started on your dietary journey here!
On to the Top 8 Dietitians in Saskatchewan
Balgonie
Lacey Engel, BSc. Nutrition, BSc. Kinesiology, Registered Dietitian and owner of Beyond Baby Nutrition
Lacey believes that all food is good food. As a Pediatric Dietitian in Saskatchewan, she wishes to raise kids who don't diet a day in their life. Indeed, this change starts in the home. With this in mind, she helps parents find a balanced approach to feeding their families.
Moreover, as a mom of twins, Lacey knows the struggles of raising a healthy family. From recipes to battling picky eating, she is here to help develop realistic strategies.
For more tips and tricks on helping kids who are picky eaters, make sure to check out the Beyond Baby Nutrition Facebook page.
Moose Jaw
Robyn Price, RD, CBS, Dietitian and Lactation Consultant at The Breastfeeding Dietitian
As one of very few Dietitians in the breastfeeding space, Robyn guarantees fresh perspectives on the challenges. Specifically, she helps to breastfeed moms learn how to read and understand their babies.
Specifically, her work on nurturing breastfeeding behaviours and feeding patterns empowers struggling moms.   In particular, many moms eliminate foods to tame the baby's fussy behaviour. Robyn is knowledgeable in lactation and nutrition to tackle the root cause for a solution.
To learn more about tips for successful breastfeeding and to be a part of a safe and encouraging community for moms, make sure to check out The Breastfeeding Dietitian on Facebook and Instagram!
Regina
Kailee Hondros, RD Candidate Dietitian at Food to Fit Nutrition
Believing in healthy eating, Kailee uses a non-diet and weight-inclusive approach to counsel clients. Also, she focuses on a one-on-one approach to improve their health and enhance performance. Consequently, Kailee's practice moves away from concentrating on weight and uses other health parameters to check progress. Moreover, she always works with the client to help them make and meet their health goals.
In addition, she believes that non-diet practices such as Intuitive Eating help manage chronic diseases, thus, this provides a gentle nutrition approach.
If this intrigues you, discover more about what Kailee does through her Instagram!
Taletha Bennett, RD, Registered Dietitian with The Food Fix RD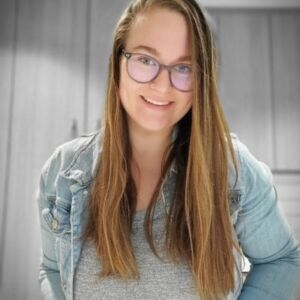 Working in nutrition counselling, Taletha believes that health is possible at any size. Through learning clients' relationship with food, Taletha creates effective solutions with clients that will guide them to self-management. Ultimately, it takes guilt and morality out of food.
Additionally, Taletha is certified by Monash University to treat digestive issues, with the low-FODMAP elimination diet. Besides, she uses holistic strategies to empower clients to improve their quality of life and reduce GI symptoms.
If you are in Saskatchewan and wish to know more about her, check out her website at The Food Fix RD.
Saskatoon
Courtney Berg, RD, Dietitian and owner of Vitality Nutrition, specializing in healthy eating.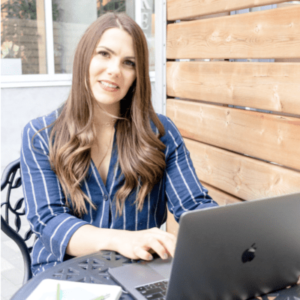 Located in Saskatchewan, Courtney helps women reach their health and fitness goals. Also, she emphasizes customized nutrition, mindset, and lifestyle coaching.
More importantly, she offers comprehensive coaching memberships and has a specific interest in mindset support to create lasting change.
Learn more about Courtney's practice or other easy and healthy recipes by visiting her Facebook page and Instagram page even if you are not in Saskatchewan.
James Bayne, RD, CSEP-Certified Personal Trainer Owner of ELEVATE Nutrition + Wellness
At ELEVATE, James strives to enhance the quality of life of his clients. Also, he empowers his clients to create a healthy food relationship and he encourages physical activity as part of his clients' daily routine.
What's more, the work James does is unique. He is the first Registered Dietitian and CSEP-Certified Personal Trainer  in Saskatoon, Saskatchewan to offer individualized nutrition counselling and structured exercise programming.
Sophia Khan, RD and Intuitive Eating Counsellor, Dietitian specializing in Emotional Eating and Intuitive Eating.
Specializing in emotional eating in Saskatchewan, Sophia helps clients improve their relationship with food, their bodies, and their mental health. She works with the Intuitive Eating framework holistically.
Notably, she also sees food as more than just food – it can bring so much joy!
Uniquely, her cultural background and experiences allow her to consider aspects of life. For instance, eating well includes culture, health status, mental health, family dynamics, and more.
Check out Sophia's Facebook page or Instagram page for holistic health advice and recipe tutorials!
Willow Landen, RD and Certified Intuitive Eating Counsellor, Dietitian at Food to Fit Nutrition specializing in Emotional and Intuitive Eating.
Laden believes in working WITH our bodies, not against them. So, she works with individuals to help them heal from poor food and body relationships and eating disorders. Moreover, she helps individuals to attain wellbeing, and develop self-care behaviors. More essentially, Willow is compassionate and understanding in helping her clients.
Furthermore,   Willow reconnects her clients with their bodies so they can best take care of them. In other words, no willpower, discipline, or self-control is required!
Discover more about Intuitive Eating by checking out Willow's Instagram page.
This list can be a place to start finding a Dietitian that suits your needs. Good luck on your journey! To connect with more Dietitians in Saskatchewan in a wide variety of practice areas please check out the Dietitian Directory page here.
About the author: Chantel Sanche is an undergraduate student currently completing a BSc in Nutrition and Food Science at the University of Alberta. This article is edited by Trinity Tang, a senior dietetics student studying at New York University.