Top Dietitians in Manitoba
by Chantel Sanche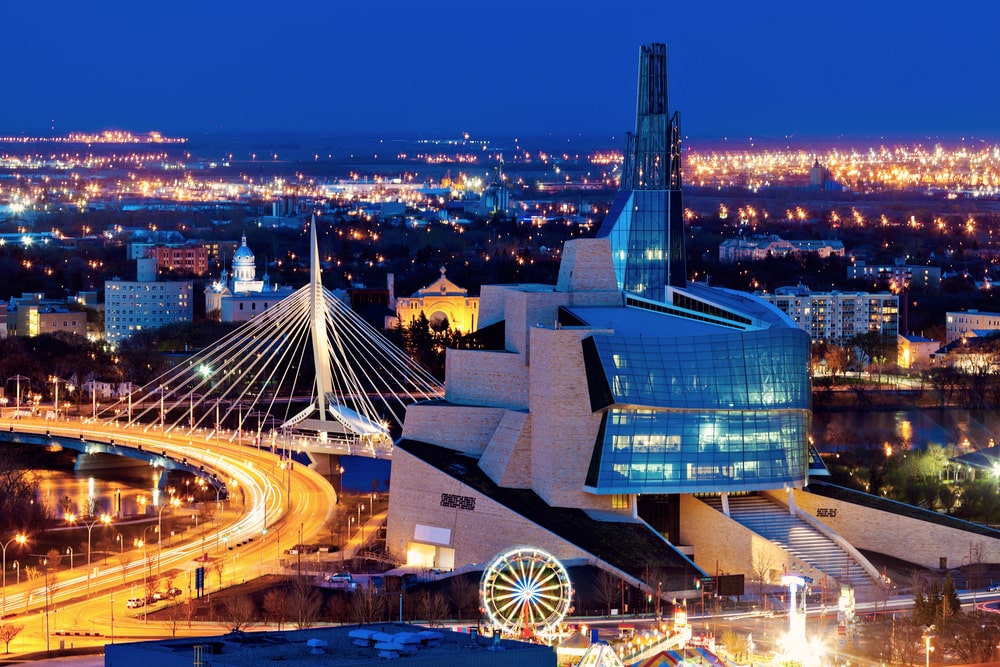 Manitoba isn't just home to polar bears, Manitoba is also home to exceptional Dietitians, recognized for the quality of their work on both the local and national stage.
Is seeing a Dietitian worth it? The short answer is – yes! You can see a Dietitian about eating for health concerns and if you have any general questions about eating.
We've tracked down 5 of the Top Dietitians from across Manitoba to help you Manitobans (or soon-to-be Manitobans) get started on your dietary journey!
On to the list of Top Dietitians from across Manitoba
Birch River
Katie Kroeker, RD, Owner of The Rural Dietitian
Kroeker helps women accept their bodies, feel comfortable and confident around food, and feed their families. Also, she believes in weight-inclusive and compassionate care that gives acceptance and dignity to all.
The primary focus Katie is on helping women with body image and meal planning.
Check out Katie's Instagram for some eye-catching posts on all things food, and Dietitian facts.
Kelowna
Tamara Sarkisian, Registered Dietitian, Owner of Fruitful Kitchen specialising in healthy eating
Located in Kelowna, Manitoba, Tamara is an expert in the kitchen and always loves a challenge. She helps her clients to improve their relationship with food. For instance, she guides them towards setting realistic goals that make them feel good. More importantly, she enjoys creating easy and delicious recipes, and she loves to share them with her clients to make meal planning stress-free.
Tamara can help her clients on the spot, especially when they run out of ideas for recipes and meal planning. Even with clients facing many dietary restrictions, she is here to help create the best recipes for her customers.
Check out Tamara's delicious healthy recipes which are found on her Facebook page and Instagram page!
Winnipeg
Tenille Sonnichsen, RD, Owner of Healthy Heart Nutrition Academy specializing in heart health
Working with Manitobans, Tenille helps people reduce their cholesterol, blood pressure, and body fat. In the end, the goal is to reduce clients' risk of heart attack and stroke.
She offers individual sessions or group programming through Healthy Heart Nutrition Academy. Also, she provides meal planning and action steps through online or in-person meetings in Winnipeg.
Primarily, she focuses on helping people to attain results through sustainable nutrition as well as lifestyle habit change.
Find Tenille's healthy heart tips on her Instagram page and join her Facebook page for updates about her live webinars.
Amanda Hamel, RD, Owner of Amanda Hamel, Virtual Assistant for Dietitians and social media management
It is needless to say that there are very few Dietitians specializing in social media.  She is uniquely working as a virtual assistant or social media manager for Dietitians!  She truly understands how busy Dietitians are. Also, with her background knowledge in nutrition, she is able to stand out in this niche!
Learn more about Amanda through her Instagram page.
Jill Anderson, RD, Registered Dietitian and Nutrition Coach
Situated in Manitoba, Jill helps women nourish themselves and their little ones. For instance, Jill uses an Intuitive Eating framework to help women quit dieting. Her primary goal is to help her clients build confidence in their nutrition. Also, as a nutrition coach, Jill coaches parents with little picky eaters.
Rather than offering one-time nutrition sessions, Jill offers ongoing coaching to support her clients. In the end, she wishes to help them achieve long-term results. As a passionate Dietitian, she is interested in knowing her clients beyond the surface. As she believes in working together to make changes.
To see more of Jill's work check out her website or Instagram and follow along!
The list is the only place to start to find a Registered Dietitian that suits your needs. Best of luck on your journey! To connect with more Dietitians in Manitoba in a wide variety of practice areas please check out the Dietitian Directory page here.
About the Author: Chantel Sanche is an undergraduate student currently completing a BSc in Nutrition and Food Science at the University of Alberta. This article is edited by Trinity Tang, a senior dietetics student studying at New York University.