Top 10 Digestive Health Dietitians in Canada
by Chantel Sanche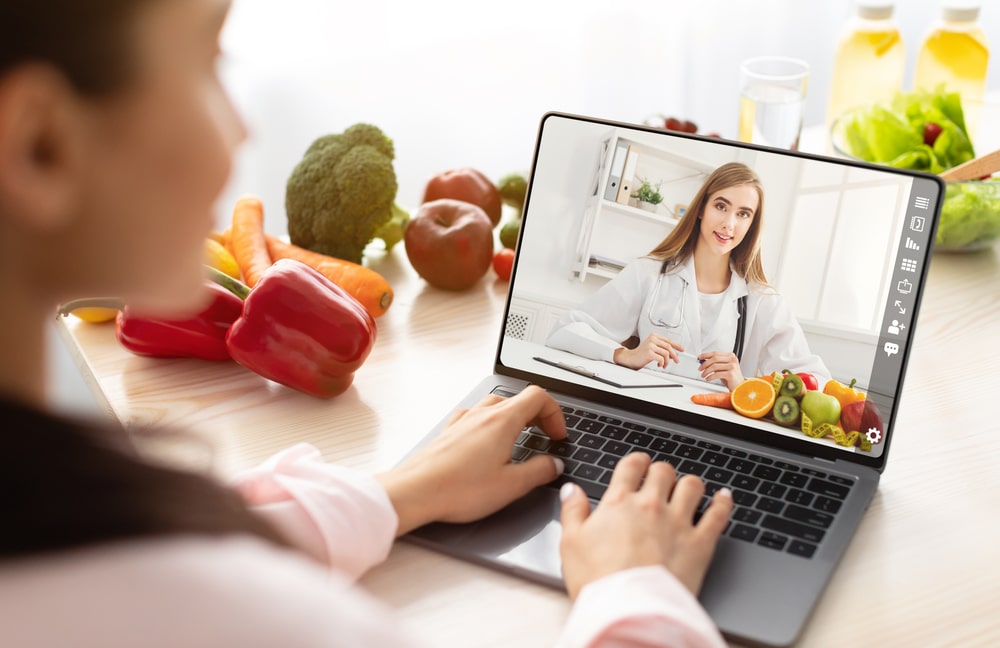 Do you wish to enjoy eating without constant worry? Those who experience digestive health issues might have a tough time figuring out what food to eat and what food to avoid in order to feel their best
Indeed, digestive disorders can occur anywhere in your digestive tract and can range from mild to serious problems which include issues like swallowing disorders, GERD, Celiac Disease, Irritable Bowel Syndrome, Crohn's, and Colitis.
In many cases, people spend some time in discomfort (or even pain) due to their eating habits without knowing the cause – but with help from a Dietitian,  these issues can be addressed head-on!
Worry not! Dietitians are here to help boost dietary quality and enjoyment of food for those who experience pain and discomfort from eating by translating the medical and nutrition aspects of digestive disorders into practical advice that you can implement right away.
We've sourced 10 of the Top Digestive Health Dietitians from across Canada for you to begin your dietary healing journey!
Top 10 Digestive Health Dietitians in Canada:
Alberta
Andrea Hardy, RD, Owner of Ignite Nutrition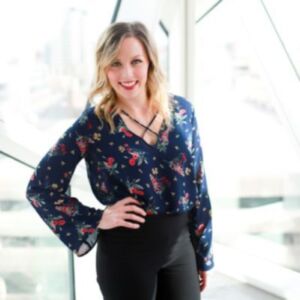 Specializing in complex digestive disorders, Andrea is working with patients with IBS, IBD, SIBO, and so much more! She has an amazing team of digestive disorder Dietitians- they're recognized as Canada's largest digestive health practice!
Moreover, Andrea and her team really excel in holistic care, focusing on our 4 pillars of digestive health – nutrition management, stress management, medication/supplement management, and the gut microbiome.
To dive deeper into the facts behind complex digestive disorders check out Andrea's Instagram, and if you're wanting to learn more about her and Ignite Nutrition, check out the Dietitian Directory.
Marlee Coldwell, RD, Registered Dietitian at Ignite Nutrition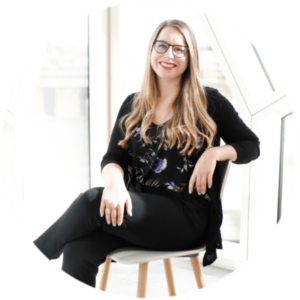 Living with digestive issues can be overwhelming. Therefore, this is why Marlee feels it is SO important to understand patients' gut health stories before making diet and lifestyle recommendations.
Marlee takes pride in connecting with her patients. As a Digestive Health Dietitian, being an excellent listener is one of her most important skills. With this work, is not uncommon to see patients who don't feel they are being heard and understood. And in many cases, it is hurtful to hear that their symptoms are "in their head". Marlee works hard to ensure patients never feel this way.
Therefore, she works with her patients to understand their unique lifestyles, schedules, and preferences to start small changes that have a big impact. She says, "It's often the little things that lead to the greatest outcomes!"
To learn more about connecting with YOUR gut health, check out Marlee on Facebook, or over on the Dietitians Directory!
Sarah Glinski, RD, Dietitian at Ignite Nutrition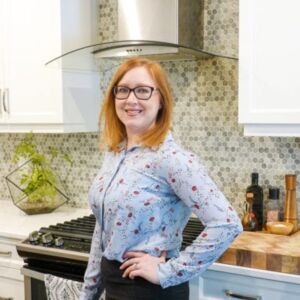 As a Digestive Health Dietitian, Sarah helps people with their food relationships. Indeed, food rules are no fun. So, the first step to a healthy relationship with food is letting go of food rules and guilt. Her approach to nutrition includes principles of Intuitive Eating. And essentially, not looking at what you eat, but instead your relationship with food.
More importantly, Sarah wants to get to know you and hear your story. As she believes in YOU. You are the expert of your own body. In essence, her goal is to empower her clients in their diets and lifestyle.
To learn more about your relationship with food and how to manage it check out Sarah's Instagram!
British Columbia
Annie Tsang, RD, founder of The Nutrition Well, specializes in Emotional Eating  and Intuitive Eating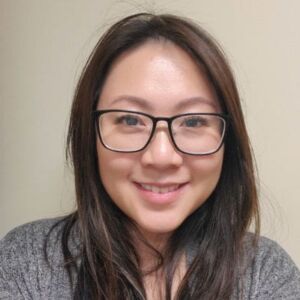 Annie is a Registered Dietitian who is experienced in the field with profound knowledge in many areas. For instance, she specialized in disordered eating, hormonal health, and digestive health. Also, she provides close follow-ups and support for all her clients.
Moreover, Annie works with her clients and tailors her plan to ensure it fits her client's lifestyles and readiness to change.
You can find Annie on Facebook and Instagram for evidence-based nutrition advice and stay up to date on her blog posts! Also, find her on the Dietitian Directory.
Desiree Nielsen, BSc,  RD, Owner of Desiree Nielsen Nutrition Consulting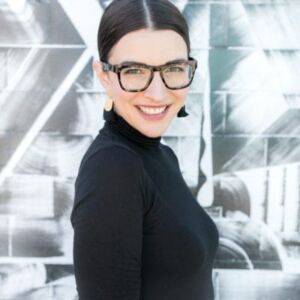 Experienced in the field of digestive health, Desiree provides a full-service consulting practice, from one-to-one nutrition counselling, to lunch and learns and brand collaborations. Primarily, she focuses on plant-based nutrition and digestive health. Within her company, Desiree leads nutrition communications and brand partnerships so she is knowledgeable in the field.
Desiree offers practical nutrition care that works for your lifestyle. In essence, she makes sure it is inclusive of all people and all ways of eating. Moreover, Desiree focuses on positive approaches to nutrition, as she considers culture as well as food relationships. It is especially important to take care of your health and feel good.
To follow along with Desiree's approach, check her out on Instagram.
Nova Scotia
Lesley Seto, MSc. A, RD, Dietitian, Yoga Instructor and Owner of Embodhi Nutrition and Yoga
Moreover, Lesley helps them tune into their bodies ' inner wisdom and power. She combines food, yoga, meditation, and supplements to support her client's improved health and well-being.
Essentially, Lesley takes the whole-body approach to nutrition for digestive health concerns. Also, she integrates her experience and training in yoga, meditation and herbal supplements. Consequently, all of these help to manage stress and anxiety which links back to health concerns and wellbeing.
Discover more about holistic health and taking control of your health through nutrition and yoga on Lesley's Facebook, Instagram or Dietitian Directory page
Nicole Marchand, RD, Bachelor of Science in Applied Human Nutrition, Dietitian and Owner at Eat Well Nova Scotia
Nicole works with people with digestive health issues. Specifically, she works on one-on-one care treatment to meet the clients' needs and goals.
Also, she practices 'nutritional medicine' to prevent and treat chronic illnesses. Additionally, she focuses on diet and lifestyle approaches to promote digestive health. Most of the time, clients will move through step-by-step programs, that are specific to their needs.
Stay up to date with Nicole's article reviews on her Facebook page or read her informed health tips on her Instagram page! You can also find Nicole's listing on the Dietitian Directory.
Ontario
Emily Opthof, RD, Dietitian & owner of Say Yes to Nourish Nutrition Counselling
Experienced in the field of digestive health, Emily's practise focuses on female sports nutrition, digestive nutrition & other women's health issues.
Mainly, she provides virtual nutrition counselling to help women ditch diets and disordered eating. For instance, her practice is focused on non-diet nutrition and weight inclusivity. It is needless to say such practices are effective in increasing access to supportive dietetic care and digestive health.
As a professional Dietitian, Emily breaks down common trends and myths with a unique blend of humour and compassion. More importantly, she clearly provides nutrition information. Also, she gives a glimpse of building her own balanced and realistic lifestyle with photography. Uniquely, her photography is worlds apart from the posed and perfection-based ones, it is achievable rather than staged.
To familiarize yourself with Emily and how she empowers women in the world of diets check out her Instagram, and learn more about her practice on the Dietitian Directory.
Quebec
Amélie Sabourin Dt.P., Nutritionniste-Diététiste, Owener of NutritionAs.com
As a certified FODMAP Dietitian from Monash University, Amélie works as a mindfulness instructor for health professionals.
Unquestionably, she will transform the way you eat to expand your wellbeing. How? By using plates' composition, choosing the right foods, and building mindfulness and managing stress.
Certainly, Amélie will guide you towards your goals with a non-judgmental approach. With a combination of expertise in various areas like digestive health, weight management, eating disorders, and sports nutrition. Through the use of mindfulness, self-compassion, and stress management exercises.
Discover more about achieving your personal health goals on NutritionAs.com.
Saskatchewan
Taletha Bennett, RD, Registered Dietitian
Working in digestive health, Taletha believes that health is possible at any size. Through learning clients' relationships with food, Taletha creates effective solutions with clients that will guide them to self-management. Ultimately, it takes guilt and morality out of food.
Additionally, Taletha is certified by Monash University to treat digestive issues, with the low-FODMAP elimination diet. Besides, she uses holistic strategies to empower clients to improve their quality of life and reduce GI symptoms.
Hence, if you are in Regina and wish to know more about her, check out her Dietitian Directory profile.
So if you struggle with your digestion, reach out to one of these wonderful digestive health Dietitians today! Check out more digestive health Dietitians here on our website!