Top 10 Calgary Registered Dietitians on Instagram You Need to Follow
by Lindsey McGregor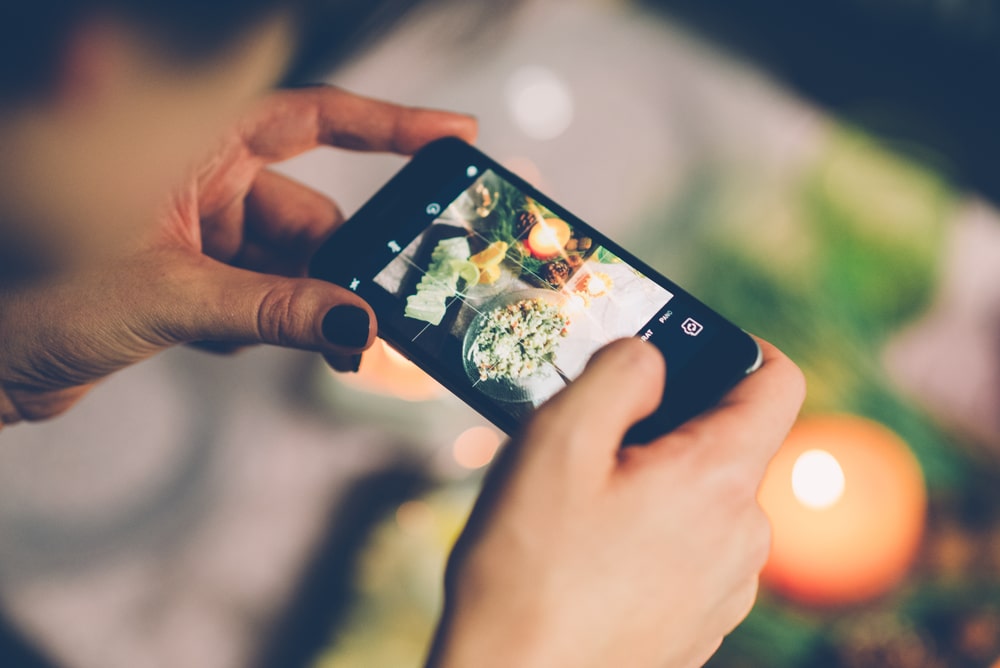 Calgary has Dietitians who will impress you with their culinary skills, delight you with their travel eats, and influence you to love your body.
Following Calgary Dietitians on Instagram is an easy way to add a blast of healthy lifestyle inspiration to your feed.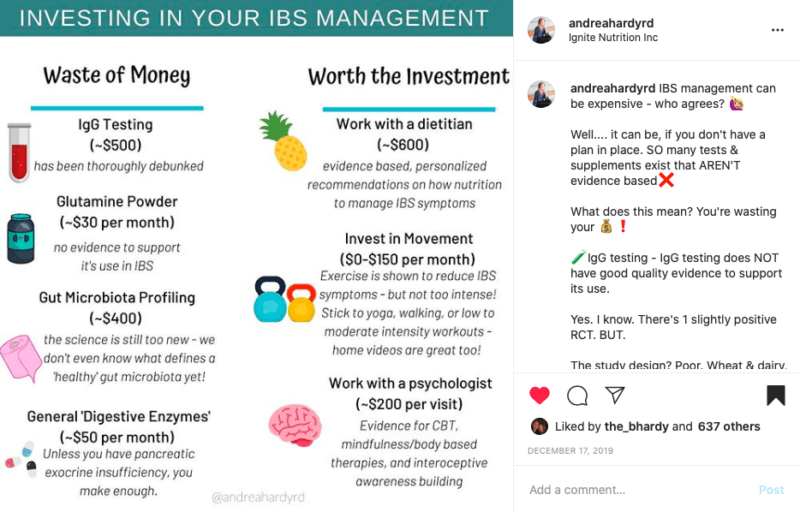 Andrea Hardy, a Registered Dietitian, and Canada's Gut Health Expert is on a mission to communicate credible scientific evidence about gut health and digestive disorders. She shares her nutrition messaging through fun memes and infographics with the goal of making nutrition science "easy to digest". Learn more about digestive health on her Instagram @AndreaHardyRD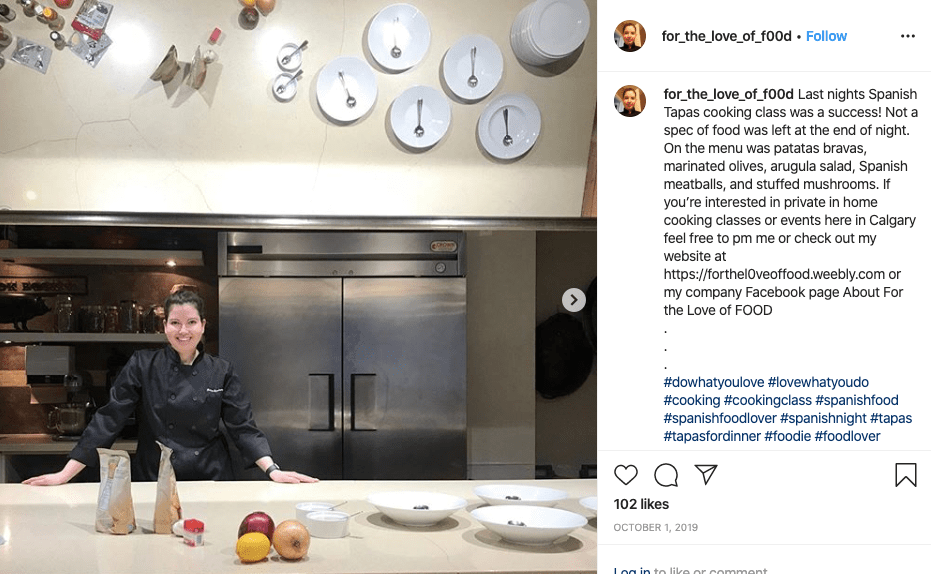 Karyn Sunohara, a Registered Dietitian and professionally trained chef, is on a mission to share her love for food and nutrition with others. Karyn loves to help families find practical cooking and food ideas to help enrich their everyday lives. Karyn follows an all foods fit approach and strives to find a way to help others move away from the "diet" mentality.
Visit her on Instagram @for_the_love_of_f00d for cooking tips, recipes and new ideas!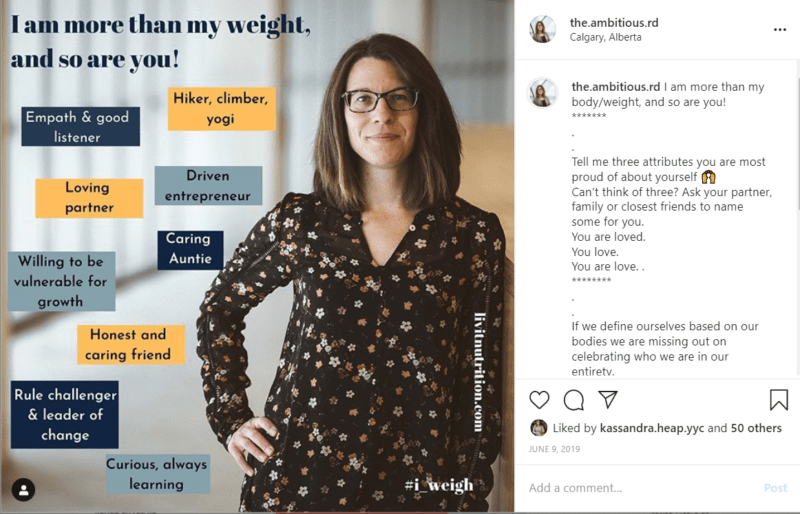 Renee Little has been a Registered Dietitian for over 16 years and became certified as an Intuitive Eating Counselor in 2019. Renee helps ambitious professionals stop feeling guilty and overwhelmed with food. She believes food should be fun and satisfying. Instead of pouring energy into diets, free up energy for the things in life that makes you feel vibrant and joyful! Visit her Instagram @the.ambitious.rd for intuitive eating tips, feel-good affirmations, and a nutrition self-care approach.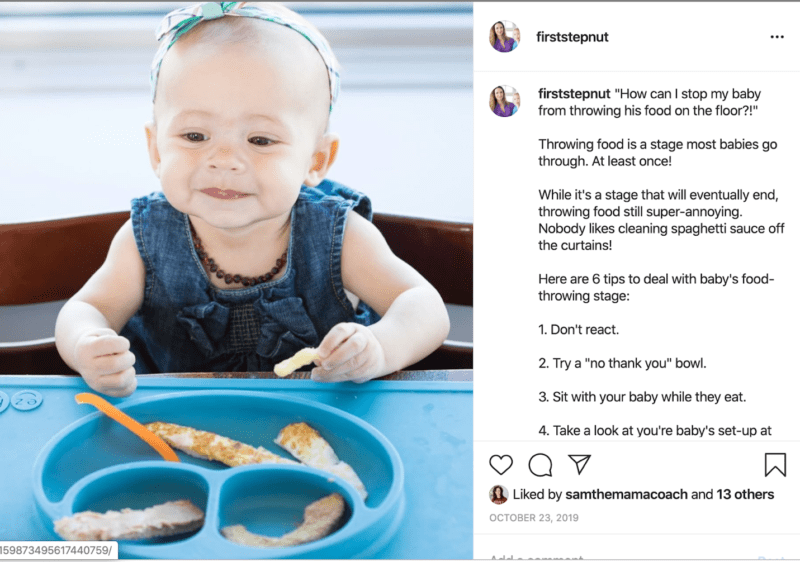 Jennifer is a Dietitian and owner of First Step Nutrition, where she helps to make feeding families easier. Jen specializes in Baby-led Weaning, picky eating, and meal planning for moms.
Check out her Instagram page and blog for tips and inspiration on feeding your baby, ending picky eating battles, and getting easy recipes on the table!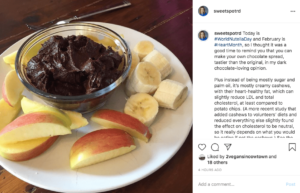 Cheryl Strachan is a Registered Dietitian, cardiac specialist, author of The 30-Minute Heart Healthy Cookbook, and founder of Sweet Spot Nutrition in Marda Loop.
She believes you can address nutrition-related heart disease risk factors like high blood pressure, blood sugar, and cholesterol while also honouring your right to enjoy eating and live your life. Cheryl shares her adventures in cooking delicious, real-life, not-always-perfect, heart health-enhancing food with a dose of humour and humility. Follow her at @SweetSpotRD.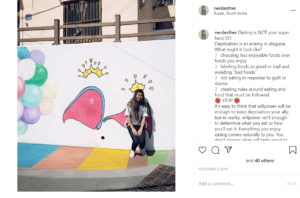 Esther is a Registered Dietitian at Shift Nutrition with the goal of helping people heal their relationship with food and body image.  Her Instagram posts promote self-care, body kindness, intuitive eating, and cultural awareness (primarily among Asian Canadians).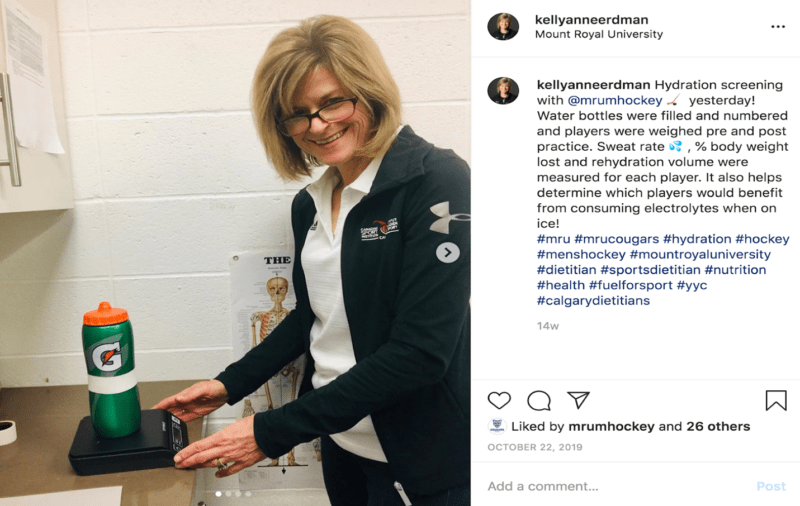 Kelly Anne Erdman (MSc, RD, CSSD, 1992 Cycling Olympian) is a Dietitian that specializes in performance – whether that means nutrition to support athletic goals or nutrition to maximize career results.
She practices at the University of Calgary Sport Medicine Centre. Check out her Instagram page for sport and performance nutrition tips, including healthy meal and snack ideas!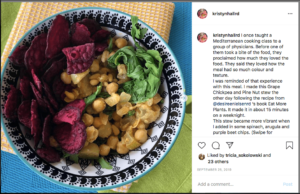 Kristyn Hall is a Registered Dietitian and Health Coach with Energize Nutrition. She helps men and women in midlife add "life" to their life through food and nutrition. Kristyn specializes in nutrition coaching, cooking classes, and consulting services. Her clients have told her that she is a "different" dietitian, providing a shame-free space to talk about food and nutrition struggles. Kristyn posts real-life meal and snack ideas, motivational inspirations, and real-life examples of how to live well in midlife on her Instagram page and blog.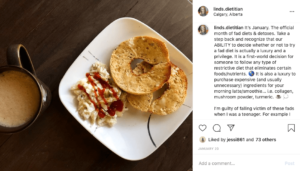 Lindsay Gervais is a Registered Dietitian with Shift Nutrition. Lindsay recognizes that diet culture is entrenched in our society. We constantly hear others labelling foods as "good" or "bad," which can make eating confusing and overwhelming. Lindsay works with clients to identify the root causes of their food guilt, shift away from diet culture, and improve their relationship with food. On Instagram, Lindsay can be found sharing drool-worthy food photos, interesting nutrition facts, and the occasional meme calling out fad diets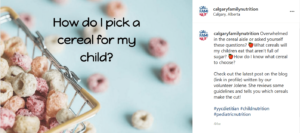 Calgary Family Nutrition is a team of Registered Dietitians that help families nourish their bodies with real food. If you are trying to navigate the grocery aisle for a family member with an allergy, picky eating, growth concerns, or fueling your athlete for their next competition, you will find practical tips and knowledge from their 25 years of experience in family nutrition. Follow them on Instagram @calgaryfamilynutrition or check out their blog here.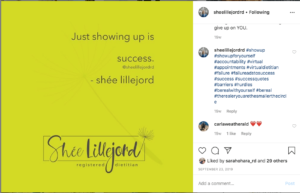 Shee Lillejord constantly sees the frustrations of clients going from one diet to another. They see a tiny glimmer of hope when they see the scale go down…then weeks or even months later, they see the scale go up and up and up. Yoyo dieting! This is the motivation behind why Lillejord wants to help people. She wants to teach people how to eat and truly enjoy food again!  Follow Shee on Instagram @sheelillejordrd if you want real, practical, and simple ideas.